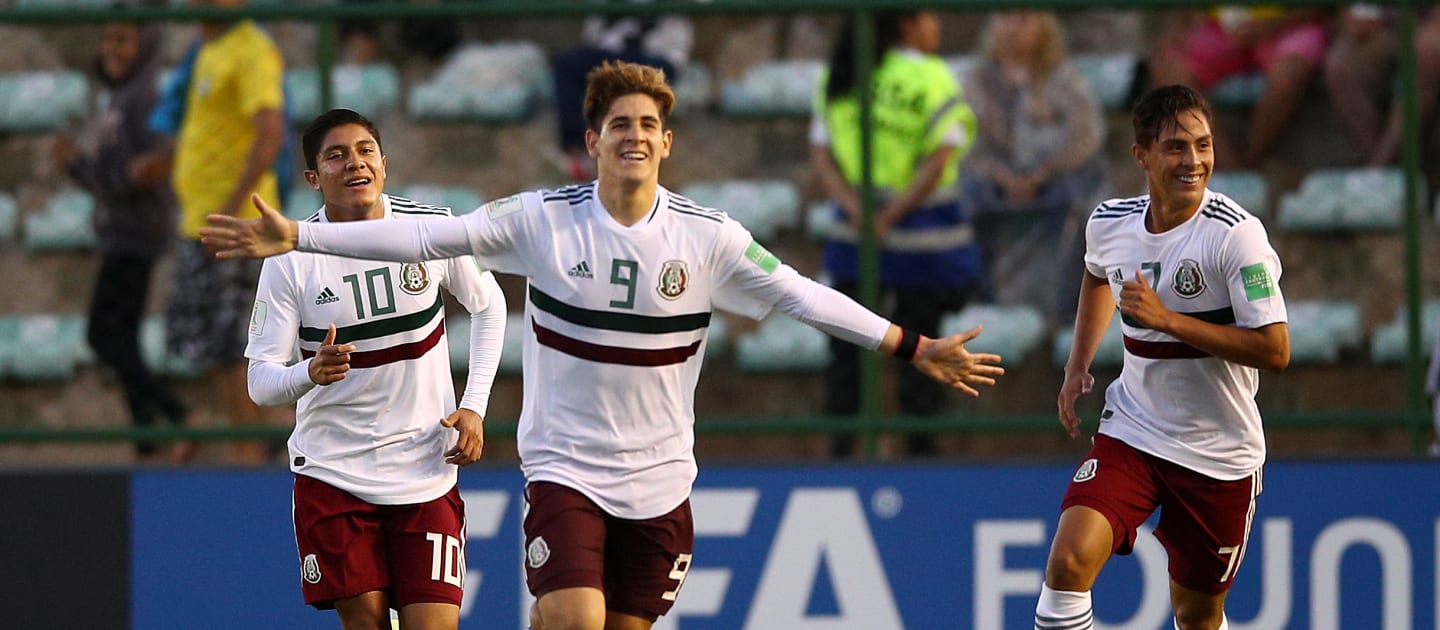 Mexico square off against Netherlands in Under-17 World Cup semifinals
Published on
/ Updated on at
GAMA, Brazil – For the fifth time in their history, Mexico will take the field in the semifinals of the FIFA Under-17 World Cup when they square off against the Netherlands on Thursday at the Estadio Bezerrao in Gama, Brazil.
Coincidentally, it was the Dutch who served as El Tricolor's semifinal opponent 14 years ago in the 2005 Under-17 World Cup, a match won 4-0 by Mexico on their way to claiming their first of two Under-17 World Cup titles.
This year's group will be looking to repeat that achievement through the attacking prowess of FW Santiago Munoz and FW Efrain Alvarez. The latter leads Mexico in scoring in the tournament with three goals.
The Mexican defense is sure to be tested by a very dangerous Dutch attack. Sontje Hansen not only tops the Netherlands' scoring table with six goals but also the entire 2019 Under-17 World Cup.
Nevertheless, Mexico GK Eduardo Garcia and his defensive front have registered four clean sheets in five matches in Brazil, including in their last three encounters, and will be looking for another strong defensive performance against the Dutch.