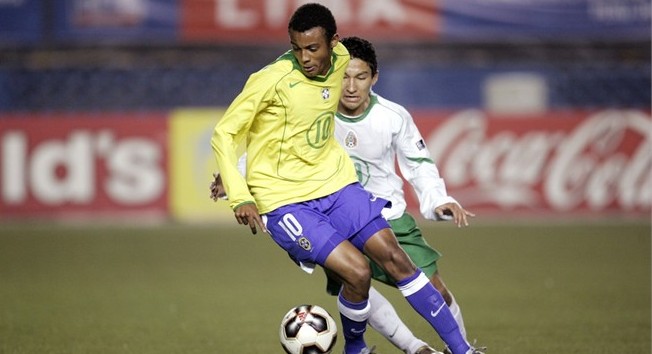 Mexico ready to clash with hosts Brazil for Under-17 World Cup title
Published on
/ Updated on at
GAMA, Brazil – Mexico will be seeking their third FIFA Under-17 World Cup title when they take on Brazil in the Final of the 2019 Under-17 World Cup on Sunday at the Estadio Bezerrao in Gama, Brazil.
It marks the fourth time that El Tricolor have reached the Final of the FIFA Under-17 World Cup and their first Final since the 2013 edition when they were defeated by Nigeria, 3-0.
Mexico's previous two Under-17 World Cup titles came in 2005 in Peru and 2011 on home soil in Mexico, and now this group will look to make some history of their own.
Mexico are led by FW Efrain Alvarez, who has four goals in the tournament, including the equalizing goal in the 1-1 semifinal versus the Netherlands in which El Tricolor emerged victorious from a penalty shootout.
Also starring against the Dutch was GK Eduardo Garcia, who made three saves in the penalty shootout to help secure Mexico's spot in the Final.
Sunday's contest is the first time that Mexico have played Brazil in an Under-17 World Cup since their memorable quarterfinal during the 2013 edition, which ended in a dramatic 11-10 penalty shootout win for Mexico following a 1-1 draw.