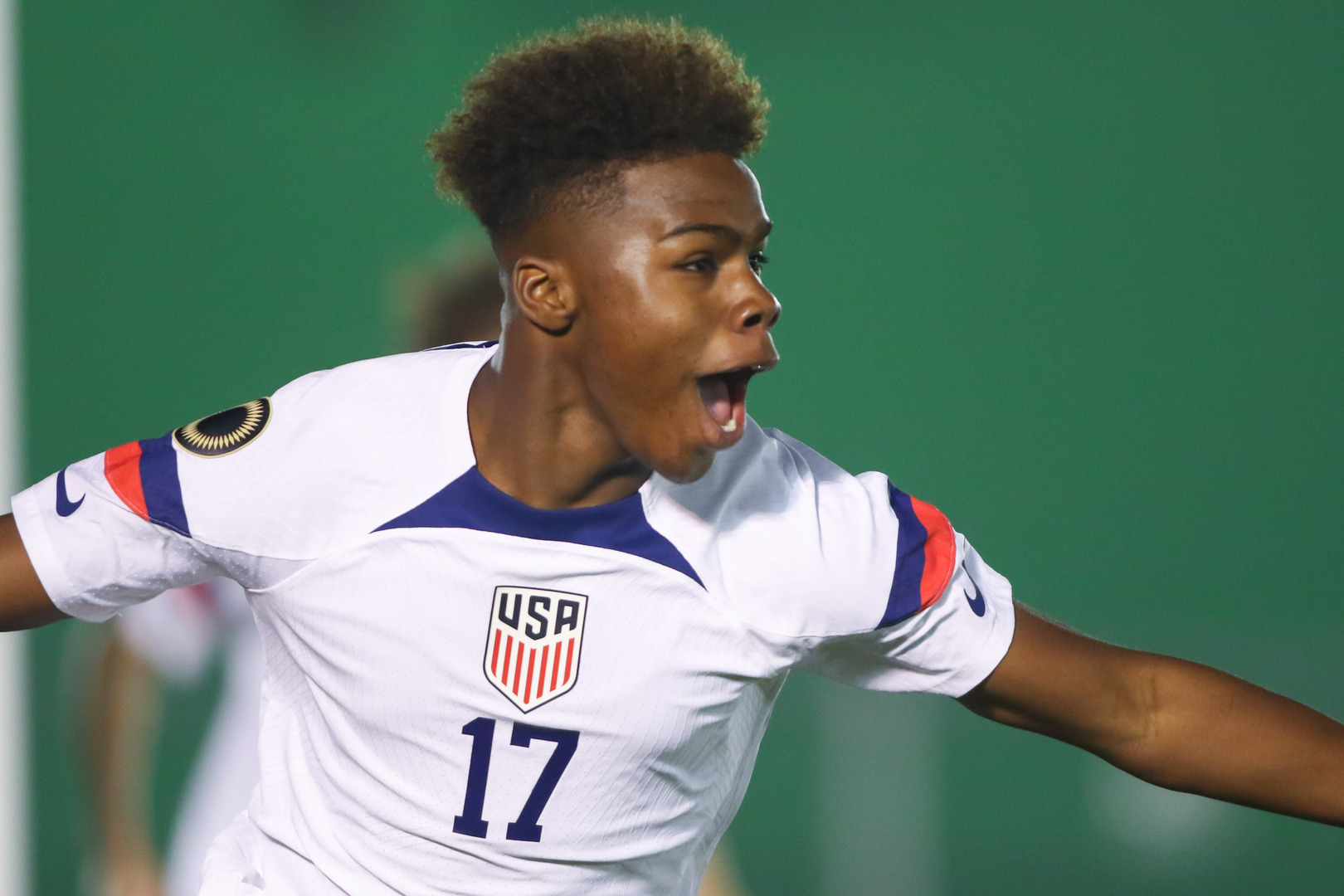 Figueroa, Bedolla and Urias star in CMU17 Best XI
Published on
/ Updated on at
MIAMI, Florida – The 2023 Concacaf Men's Under-17 Championship in Guatemala delivered a number of great performances, however these 11 players stood out the most at their respective positions throughout the tournament.
GK Norberto Bedolla, Mexico – Winner of the Best Goalkeeper Award, Bedolla registered five clean sheets and only conceded one goal, coming in Sunday's 3-1 win over the United States in the Final. He also had 11 saves and 12 clearances.
DF Lazar Stefanovic, Canada – Canada are on their way to the FIFA Under-17 Men's World Cup in Peru thanks in part to the defensive efforts of Stefanovic, who made 10 steals and had 15 clearances, plus a goal.
DF Kevin Garcia, Mexico – After being named to the group stage Best XI, Garcia is once again among the elite. He completed more than 93 percent of his passes and had 15 clearances.
DF Jose Suarez, Mexico – No player had more defensive clearances than Suarez, who amassed 19 during the tournament. He also showed off his ability on the attacking end with a goal and an assist.
MF Jose Urias, Mexico – Urias got better and better as the tournament wore on and finished as the top ranked midfielder. He scored five goals on 14 shots and chipped in with an assist and two steals.
MF Edwin Munguia, Honduras – Another player who made both the group stage and final Best XI, Munguia scored four goals in five games, while on the defensive end he collected four steals and made two clearances.
MF Gael Alvarez, Mexico – Named the tournament's Best Player, Alvarez finished with two goals on 17 shots in addition to three assists, two steals and three clearances.
MF Cruz Medina, United States – Medina started the tournament with a bang with a hat trick against Barbados. He also completed nearly 90 percent of his passes and contributed an assist, steal and clearance in a runner-up finish for the U.S.
FW Kevin Walder, Panama – Walder led the way for Panama and helped his nation qualify for the U17 World Cup. He finished the tournament with four goals on just 14 shots and had an assist. He was an asset in defense as well, with three steals.
FW Stephano Carrillo, Mexico – The winner of the Top Scorer Award, Carrillo led all players with eight goals, including the crucial opening score in the Final. He also scored in all four knockout round matches for El Tricolor.
FW Keylor Figueroa, United States – One of the breakout performers in the tournament, the son of Honduras legend Maynor Figueroa scored seven goals on 24 shots. He was excellent with his passing, too, completing almost 83 percent and picked up an assist.