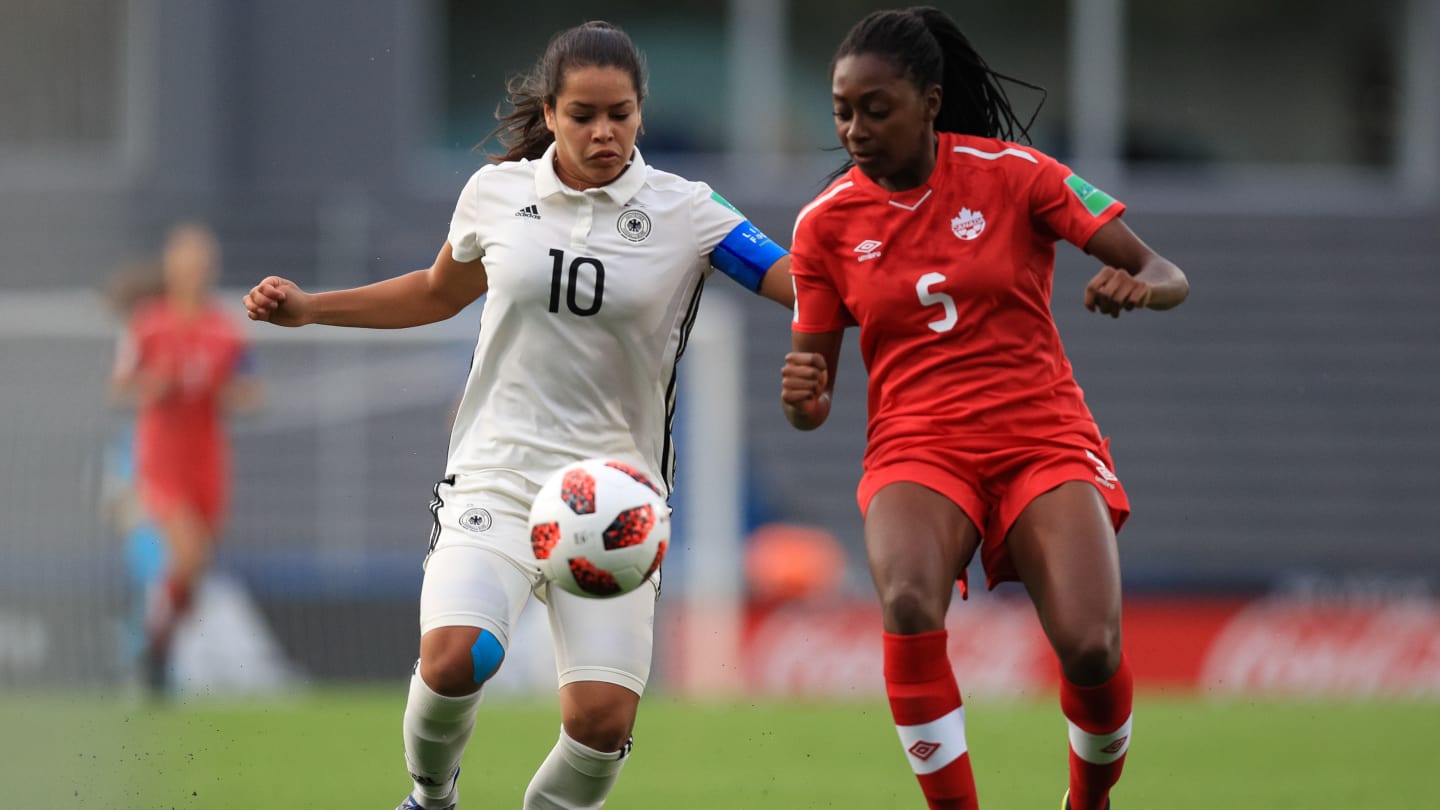 Wilkinson hails Canada victory versus Germany
Published on
/ Updated on at
MONTEVIDEO, Uruguay – Sunday, November 25 will be a day that will long live in Canadian Soccer lore following a 1-0 win for Canada's Under-17 Women's Team over Germany at the 2018 FIFA Under-17 Women's World Cup in Uruguay.
As one of just six teams to have qualified for every single edition of the Under-17 Women's World Cup, a semifinal berth marks Canada's best ever finish at the tournament, with the previous high being a seventh-place finish at New Zealand 2008 and Azerbaijan 2012.
For Head Coach Rhian Wilkinson, the 1-0 victory against Germany showed why Canada can be considered one of the elite teams at the Under-17 level in women's football.
"To be at the helm of this young team is just a privilege," said Wilkinson via the Canada Soccer website following the match.
"Canada are a world-class team that can handle all types of formats and physical play. Our players really showed who they were today against a very strong German team," added Wilkinson.
Also in attendance was Canada Women's National Team Head Coach Kenneth Heiner-Moller, who called the victory a great achievement for all those associated with the development of women's football in Canada.
"We are on the right path and it is the result of the great development that is happening across Canada and the investment by Canada Soccer," said Heiner-Moller via the Canada Soccer website.
"It is a big congratulations to all the coaches in Canada and everyone who has helped teach these girls," said Heiner-Moller.
Canada will now turn its attention to Wednesday's all-Concacaf semifinal versus Mexico, which will be the first-ever meeting between two Concacaf nations at a FIFA women's youth tournament.