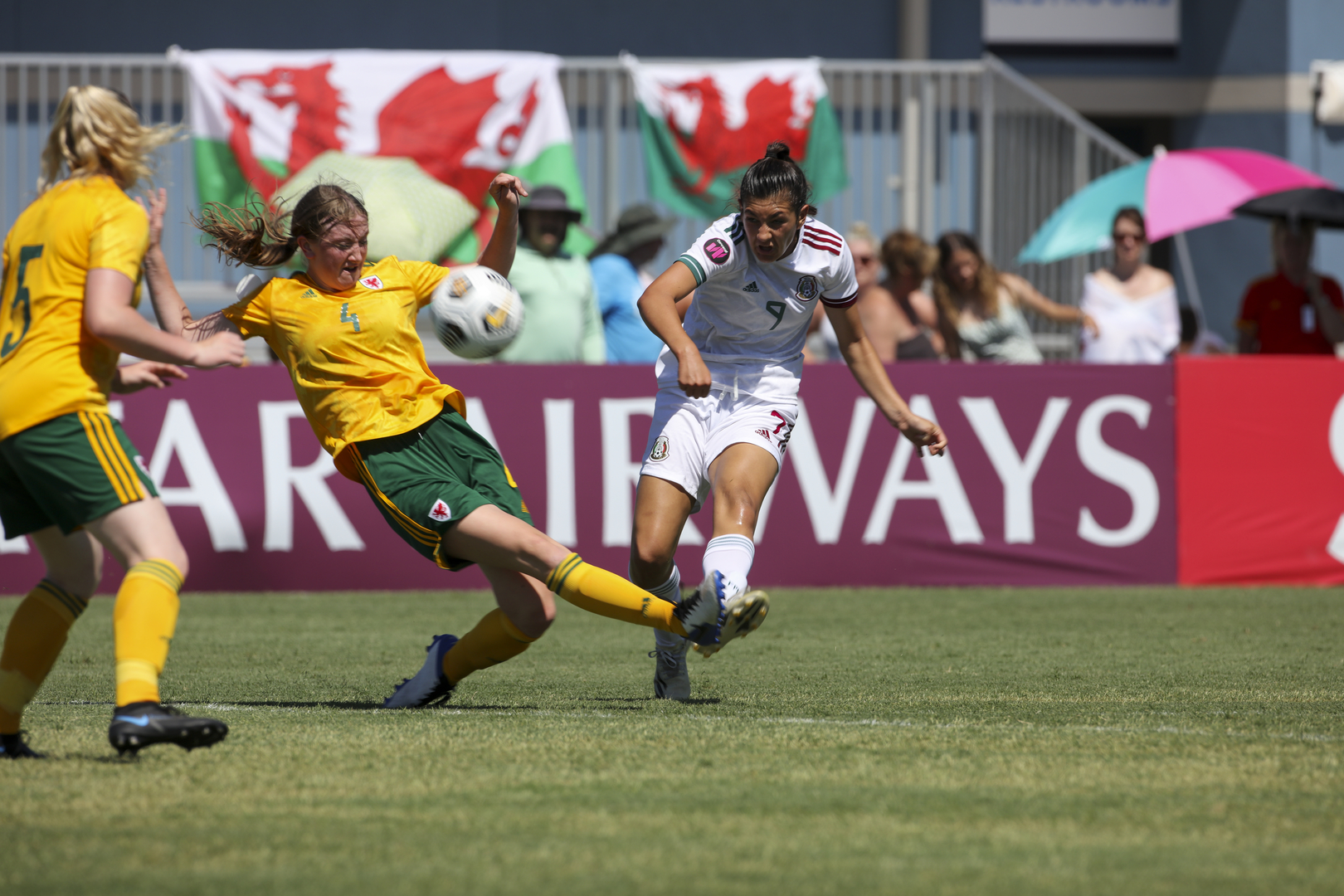 Mexico, USA open with wins at Girls' U15 Championship
Published on
/ Updated on at
MIAMI, Florida – League A of the 2022 Concacaf Girls' Under-15 Championship in Tampa, Florida got started on Monday with Mexico and the United States among the big winners on the day.
The action in Group A of League A kicked off with the Dominican Republic posting a 3-0 victory over Costa Rica, while Mexico got a goal in each half to down invited nation Wales, 2-0.
In Group B, reigning U15 Girls' Championship winners U.S. marched to a commanding 12-0 triumph versus Puerto Rico in which Kennedy Fuller scored four goals and Kimmi Ascanio and Alexandra Pfeiffer each had a hat trick.
The day's other match in Group B saw another North American side, Canada, defeat Caribbean side Jamaica 5-0. Nikolina Istocki led the way with a pair of goals.
There was also a full slate of matches in League B, beginning in Group C where Bermuda got a brace from Eva Tuzo to earn their first win of the tournament in a 3-0 final with Anguilla. In the battle of Group C unbeatens, Martinique made it two out of two with a 3-0 victory against Belize thanks in part to a Kahina Foutou brace.
After suffering an opening defeat to Aruba, Honduras bounced back in style, earning a 4-1 win against US Virgin Islands in Group D, despite Gabriella Quezada's sixth goal of the tournament already for USVI.
Aruba now sit on six points through two games in Group D following a 10-0 win against Bahamas, with Wendylaine Angela, Ellen De Jong, Kim Schoppema and Sharrienne Vrolijk all picking up braces.
Rounding out the action of the day was Group E where Nicaragua registered a second straight clean sheet victory, this time in a 4-0 final over Turks and Caicos Islands in which Ashley Mena had two goals.
The day's other game in Group E saw Cayman Islands hold off Guyana, 3-1, to earn their first points of the tournament.
Tuesday will find the teams in League A in action, as opening day winners Dominican Republic and Mexico will duel for Group A supremacy. Meanwhile, Costa Rica and Wales will each try to rebound from their opening losses on Monday.
The other games of the day will be in Group B, with the U.S. out to continue their high-flying ways against a Jamaica side looking to bounce back from an opening loss. Canada will be seeking two wins in two games when they square off with Puerto Rico.