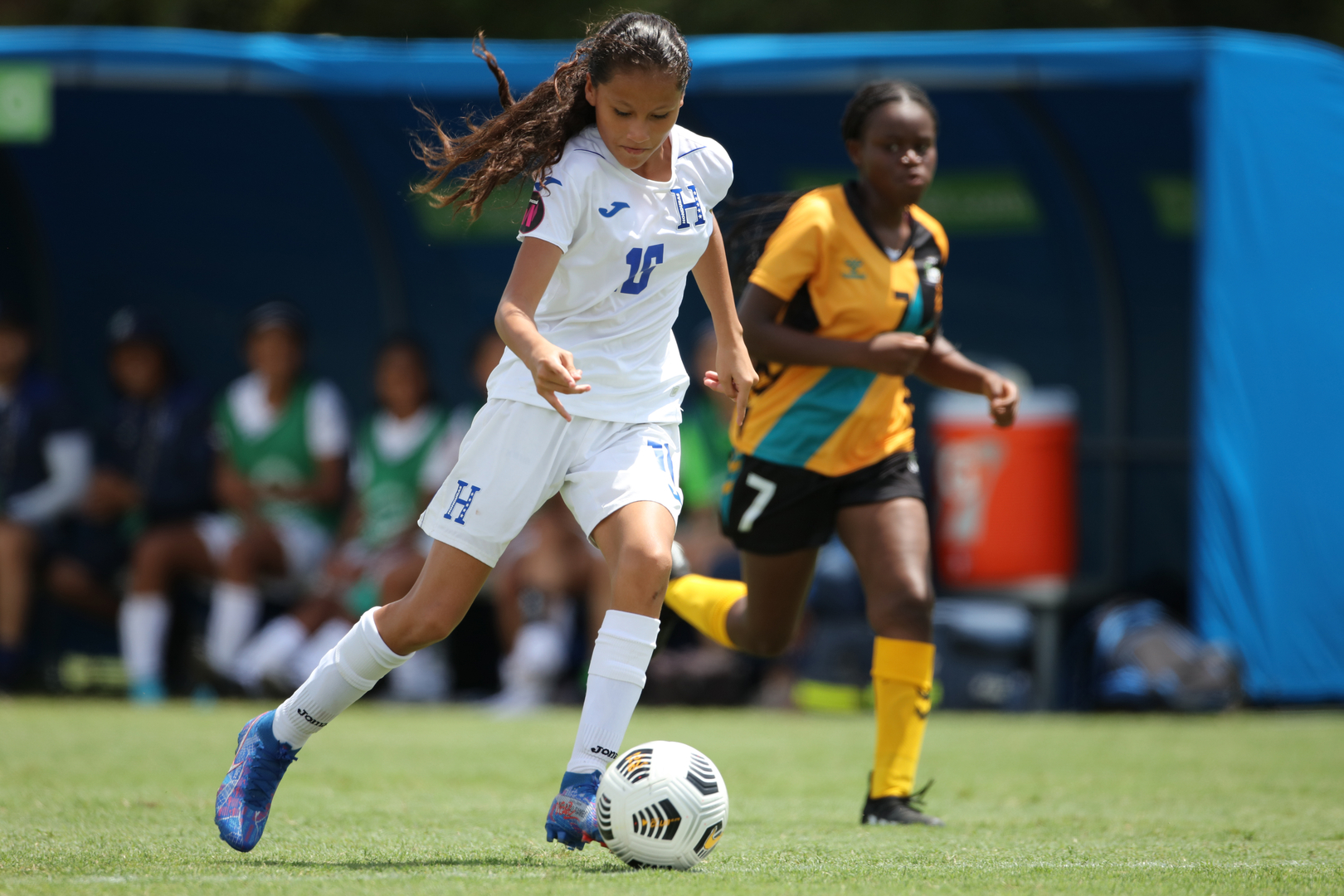 Honduras, Aruba reach semifinals at Girls' U15 Championship
Published on
/ Updated on at
MIAMI, Florida – The group stage in League B came to a close on Wednesday at the 2022 Concacaf Girls' Under-15 Championship in Tampa, Florida, in which Nicaragua, Honduras, Aruba and Martinique all secured places in the semifinals.
In Group C, Martinique finished the group in first place and with no goals conceded in their three matches after a 0-0 draw with Anguilla, while an Evans Welch goal was enough to lift Bermuda to a 1-0 triumph over Belize.
Group D saw Aruba fight back to earn a 2-2 draw with US Virgin Islands to finish atop the group with seven points. Gabriella Quezada and Angelina Quezada scored for USVI, while Aruba got goals from Jill Dreischor and Wendylaine Angela. 
Also in Group D, Honduras marched to a 14-0 win over Bahamas, in which Aileen Zelaya had five goals, Karla Gomez scored two goals, as did Ashley Flores to lead the way. Honduras finished as the best second place finisher.
The action was capped in Group E where a Clara Byrne goal was enough to earn Cayman Islands a 1-0 victory versus Turks and Caicos Islands, while goals from Stefany Miranda, Aneth Lopez and Perla Garache paced Nicaragua to a 3-1 win over Guyana.
The League B semifinals begin on Thursday, starting with an all-Central American affair between Nicaragua and Honduras. In the same early time slot, Caribbean sides Aruba and Martinique will hit the playing field, with the winners of those two matches advancing to the League B Final.
All of the other teams in League B will also play one more match to wrap up their tournaments. Bermuda will take on Cayman Islands, US Virgin Islands will meet Belize, Turks and Caicos Islands will face Guyana, and Anguilla will match wits against Bahamas.
The teams in League A will complete their respective group stage campaigns on Thursday, beginning with Mexico looking for a third straight win in Group A against Costa Rica. That will then be followed by the Group A finale between Dominican Republic and Wales.
A pair of unbeatens will lock horns in Group B, with the United States squaring off against Canada, while the group will be rounded out by an all-Caribbean duel between Jamaica and Puerto Rico.