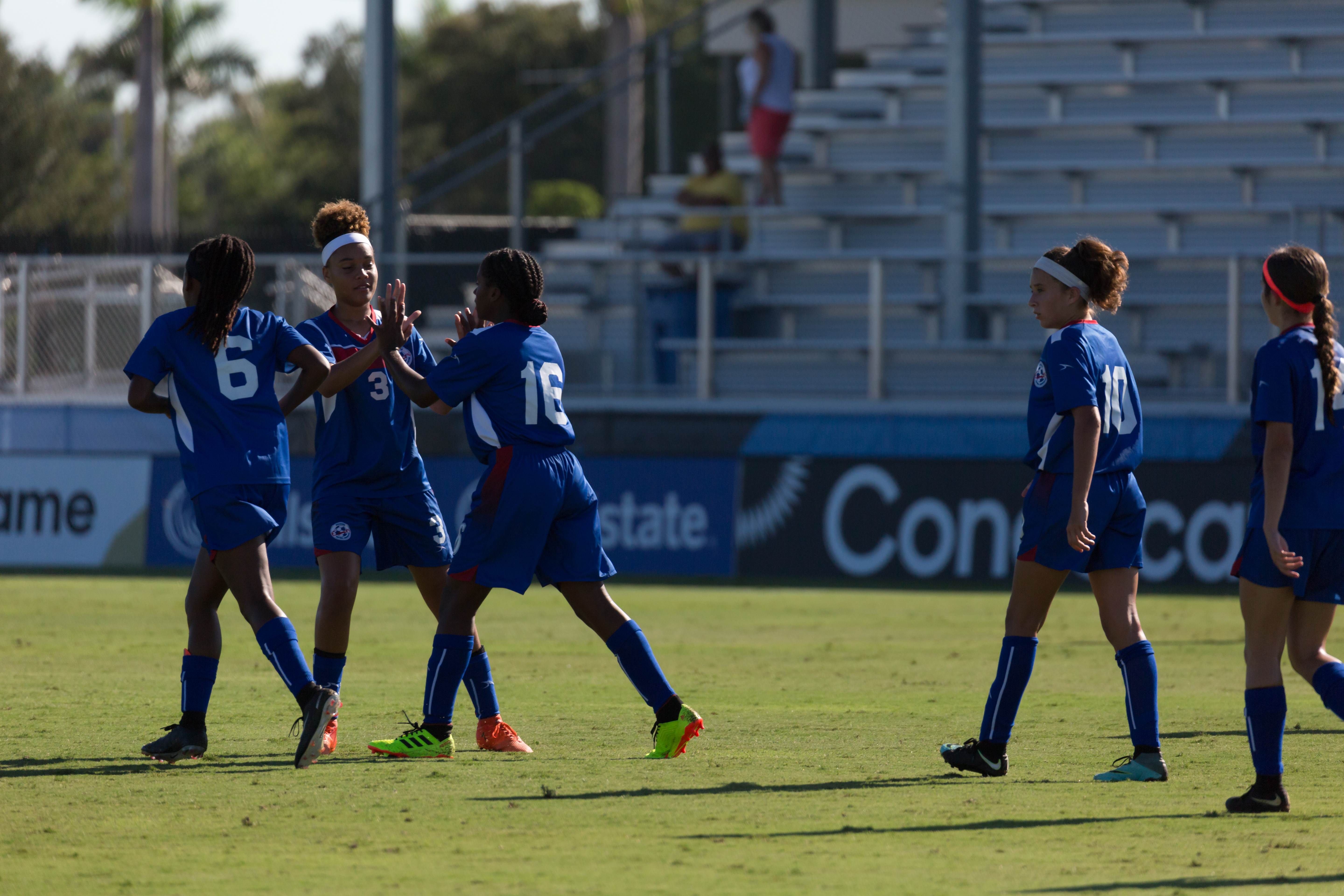 Four teams from Division 2 maintained perfect records of Concacaf Girls U-15 Championship
Published on
/ Updated on at
BRADENTON, Florida – Day four is in the books at the 2018 CONCACAF Girls' Under-15 Championship, as four teams from Division 2 maintained perfect records.
Bermuda slipped past Curacao 2-1 to improve to a 3W-0D-0L record in Group D, as did Saint Lucia who continued to impress in Group E with a decisive 4-0 win over the Cayman Islands.
Group F leaders Martinique is also 3-0-0 through three matches thanks to a 2-1 triumph over Saint Kitts and Nevis, while Grenada's appears unstoppable in Group G after registering a 3-1 win against Anguilla.
Here are Thursday's results from day four of the 2018 CONACAF Girls' Under-15 Championship in Bradenton, Florida:
Barbados 3-0 Antigua and Barbuda
Curacao 1-2 Bermuda
Guyana 3-2 Bahamas
Saint Lucia 4-0 Cayman Islands
U.S. Virgin Islands 0-4 Belize
Martinique 2-1 Saint Kitts and Nevis
Anguilla 1-3 Grenada
Saint Vincent and the Grenadines 1-4 Dominica