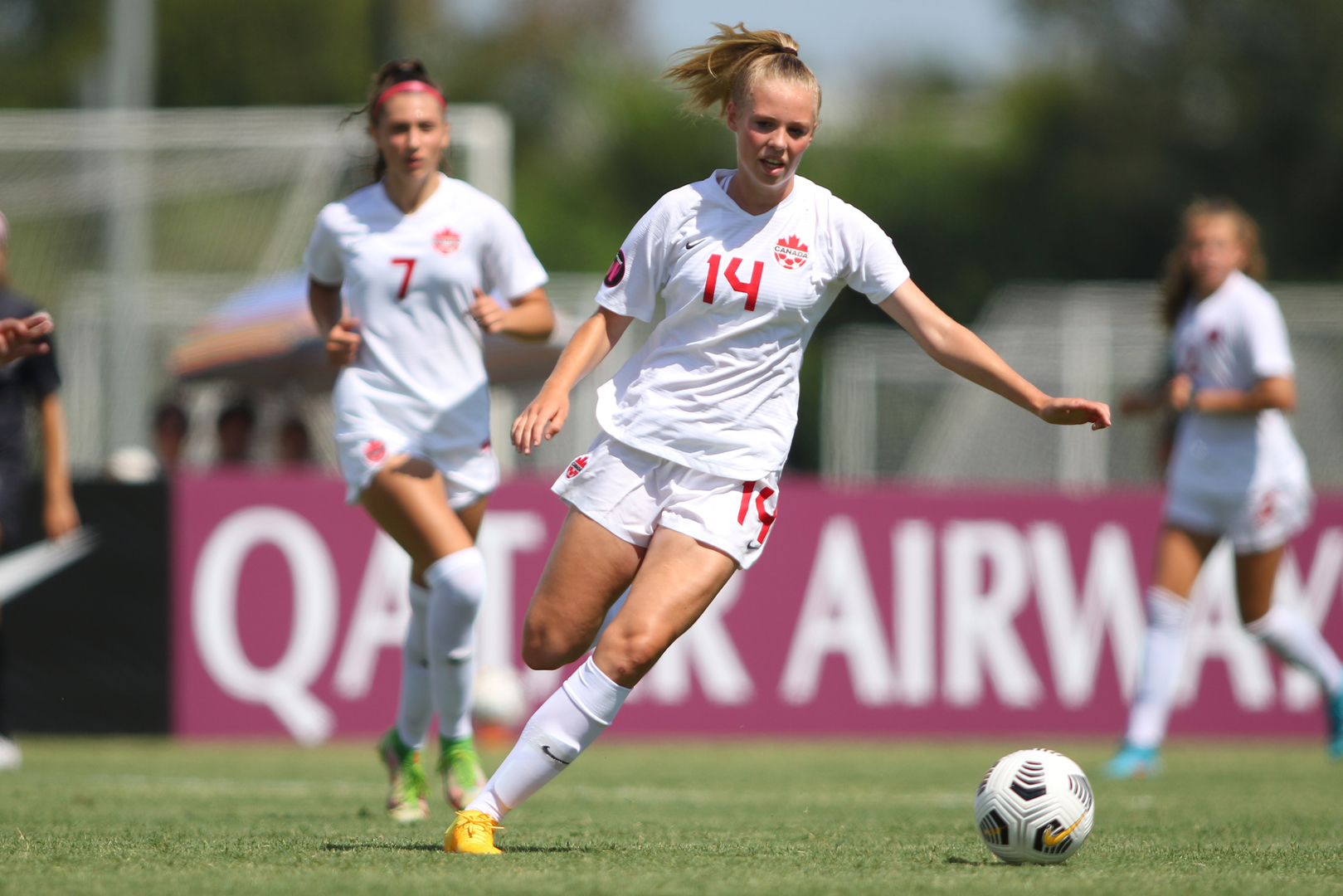 Canada, Mexico remain unbeaten at Girls' U15 Championship
Published on
/ Updated on at
MIAMI, Florida – The teams in League A were all in action on Tuesday at the 2022 Concacaf
Girls' Under-15 Championship in Tampa, Florida, with Canada, Mexico and the United States all
remaining unbeaten on the campaign.
In Group A, the day started off with Mexico earning a 4-0 victory against the Dominican Republic. Hanna Contreras tallied the first two goals for El Tricolor and then was joined on the scoresheet by Amy Corona, who had a pair of goals herself.
The other match in Group A saw Wales overcome Costa Rica in a 4-0 final in which four different players found the back of the net for the tournament invitee.
Just a day after scoring 12 goals in their opener, the U.S. enjoyed another double-digit return in
an 11-0 victory against Jamaica in Group B.
Abby Ballek scored four goals, while Alexandra Pfeiffer bagged a brace to lead the way for the
North Americans.
Canada also collected their second win in as many matches in Group B with a 4-1 triumph over
Puerto Rico. A day after scoring a brace in the opening win versus Jamaica, Nikolina Istocki had
another goal to help pace the Canadians to another three points.
The teams in League B swing back into action on Wednesday in their group stage finales with
places in the knockout round on the line.
Group C will see Anguilla seeking their first win of the tournament against a Martinique side that
has yet to concede a goal in their two victories. Also in Group C will be a crucial encounter between Bermuda and Belize, each of whom are vying for their second win.
Aruba have been hugely impressive in Group D and they will be aiming for a perfect group stage when they face US Virgin Islands. Not to be outdone in Group D will be a key contest between Honduras and Bahamas.
Rounding out the day will be Group E where Nicaragua will put their unbeaten record on the line
against Guyana, while an all-Caribbean duel between Cayman Islands and Turks and Caicos Islands promises to be full of fireworks.