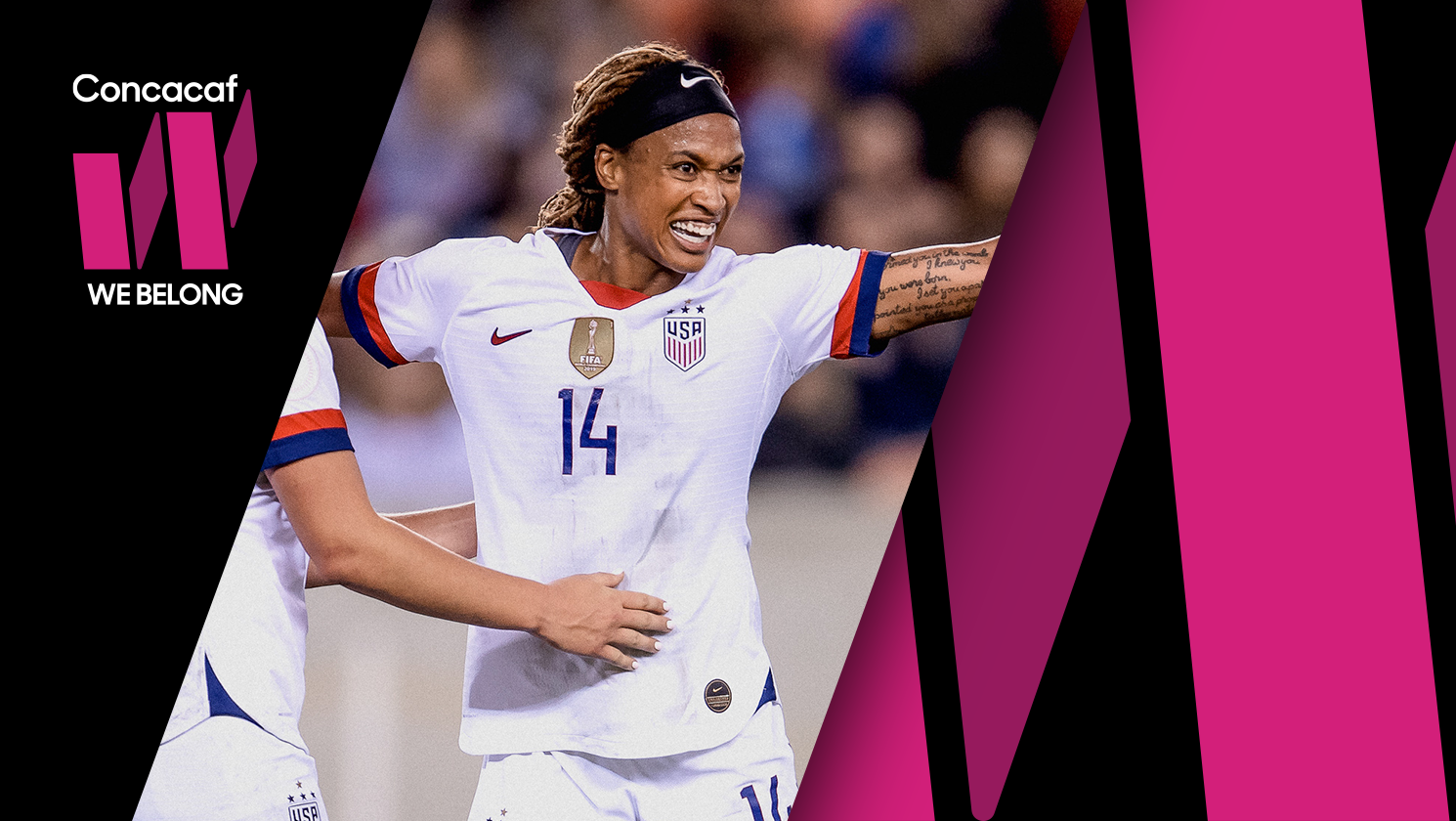 USWNT Forward Jessica McDonald: "As long as you believe in yourself, there is nothing that can stop you"
Published on
/ Updated on at
Inspired by her brother Brandon McDonald, a Major Soccer League player, Jessica McDonald decided to play football. She became the first NWSL player to reach 33 regular-season goals and is now a forward for the United States Women's National Team.

How did you start your football career?
My older brother Brandon McDonald had played soccer consistently since he was about five and I managed to dabble in multiple sports growing up. When I was 12, I came to an off-season and already being surrounded by soccer because of my brother, I decided to play. I wanted to follow in his footsteps in so many ways because he has always been the only person I've looked up to.

Please tell us about your most difficult challenges
I've got quite a few of those in my back pocket. When I was 22-years-old, I fully ruptured my patellar tendon and was told I would have a small chance at playing high level sports again. If I did, I wouldn't be nearly as sharp or as good as I once was. During my recovery when I was 23-years-old, I found out I was pregnant with my son. Those two things at the same time were the most difficult words to receive. At the end of the day, I'm happy to have had that injury and my son. Those were both life changing moments for me as a human being and as an athlete.

How do you practice football these days when global and local authorities have requested to stay home?
My club coach Paul Riley has assigned us with a partner to train and workout with. Abby Dahlkemper has been my training partner during these crazy times. So, technically speaking, we (The Courage) have not taken any days off. It still feels like preseason just with a lot less people!

What message would you give to girls that want to pursue a football career?
There are going to be times when you're going to fail. You are going to lose. We all do. If you push through those times and get through them, that's what's going to define your character. People are going to doubt you only because not everyone understands you. People hate what they don't understand. But as long as you believe in yourself, there is nothing that can stop you.

What is your most memorable moment in football?
Sharing the FIFA World Cup celebration with my son, Jeremiah.

What are your expectations for women's football in the U.S. and across the Concacaf region?
Women's football is going to continue to escalate and have a fantastic fan base. One day, it will be women's football that's going to be most-widely watched. You'll see!