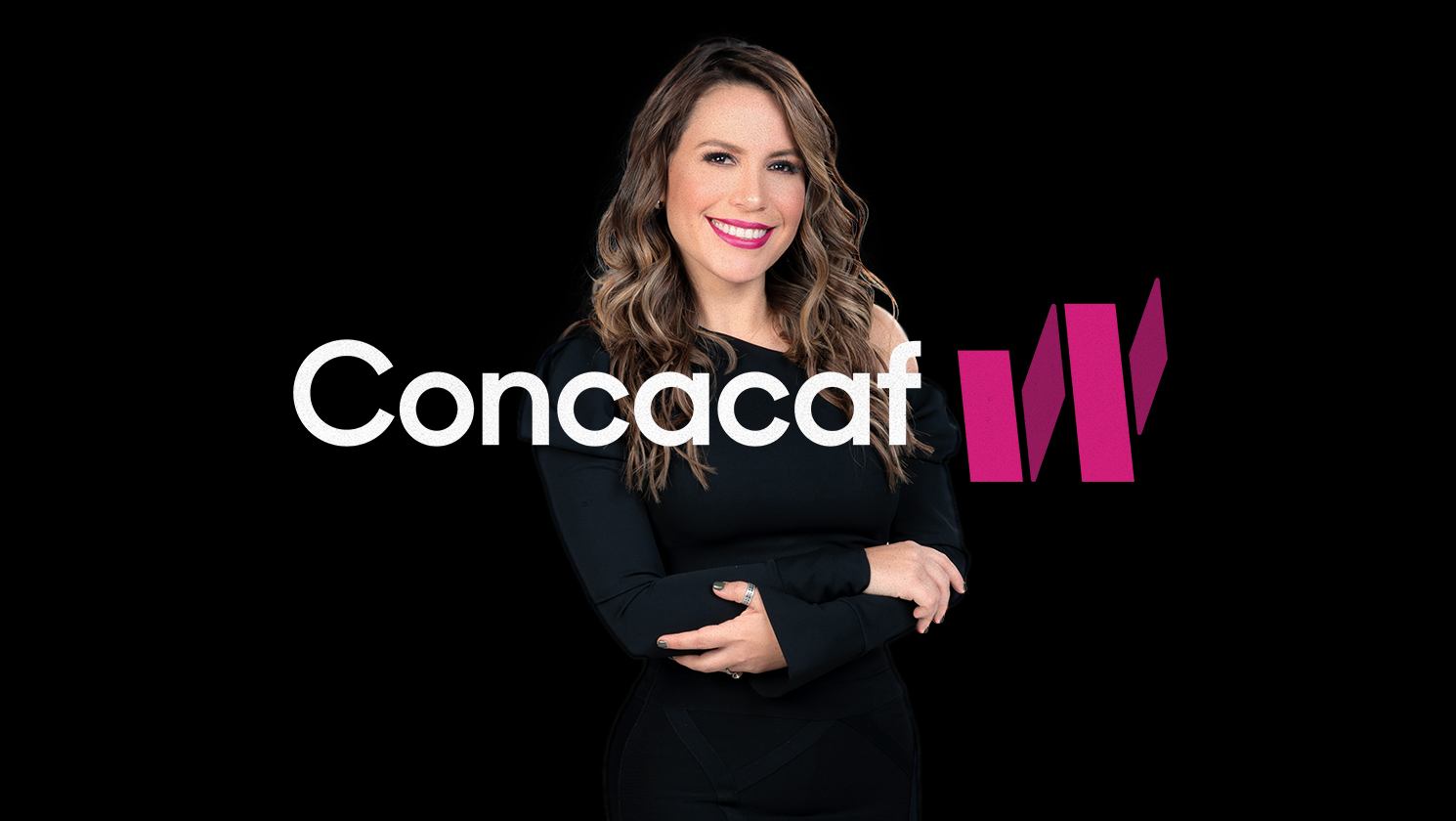 Lindsay Casinelli: Living the game from a different perspective
Published on
/ Updated on at
Lindsay Casinelli represents the dream of many women to serve in a leading role in sports broadcasting at TUDN, however, reaching that position has not been easy for the anchor.
"To continue one's career you have to accept criticism and surround yourself with the right people, those who will tell you the truth," said this Venezuelan whose passion for football, basketball, baseball and boxing led her to become a winner of an Emmy Award in New York City.
Her media career since she started at Univision, today TUDN, has led Lindsay to achieve what she once dreamed of, a goal that she has accomplished with professionalism and working hard.
"When I arrived at Maracana at the 2014 FIFA World Cup in Brazil, it was very important to me, what I dreamed of one day was becoming a reality. I also remember with emotion the opening of the Copa América Centenario USA 2016 at Levi's Stadium in Santa Clara, CA, since it was the first time I appeared on camera pregnant," added the host of TV shows such as Contacto Deportivo and Futbol Central.
This latest competition also represented a return to where her career had started. That marked a milestone, a return to that moment where, without having enough money to pay for school and feeling that she could no longer afford it, she found the support of a lady who helped and encouraged her to continue pursuing her dreams.
Lindsay does not forget those moments. She takes them with her as part of the learning process and feels very grateful for being able to fulfill her goals.
The Venezuelan anchor has been well-received in the homes of thousands of sports-loving viewers. Tournaments like the Concacaf's Gold Cup and the Concacaf Scotiabank Champions League, among others, have seen her grow and develop as the female voice of Spanish-speaking channels.
"In the 2019 Gold Cup I had to cover the final in Chicago, it was magnificent to experience all the excitement and triumph of El Tri, from celebrating with Raul Jimenez, to interviews with Andres Guardado and Hector Moreno, as well as with the fans who were at Soldier Field stadium, those who had made a great effort to attend the game, the players' appreciation demonstration. These are moments that go beyond sports," said Lindsay.
Lindsay also remembers a time when she met a fan recently deported to Mexico who says that TUDN broadcasts are the best thing that could happen to him while he was in the United States under arrest. This event impacted her.
"Stories like these make you reflect and affirm that sport is much more than the results on the pitch."
About her career and her future, Lindsay comments that she works hard, prepares herself constantly and feels a deep commitment to her work, which she carries out with the same responsibility and the same momentum as when she started.
Among her goals is to start teaching sports journalism classes in the university in order to have the ability to impact other people.
The Venezuelan reiterates something that anyone who has followed her coverage and broadcasts can perceive when listening to her:
"It is a profession of great passion. Shows like Contacto Deportivo, presented in conjunction with Adriana Monsalve, were initially a gamble. The segment was broadcast at midnight and was aimed at the Hispanic market."
This segment catapulted Lindsay and Adriana thanks to the reception of the audience and consolidated them as the female image in sports for the Spanish-speaking market in the United States, a story that both continue to build on with credibility and experience.
"Having a fighting spirit and perseverance are keys to succeed."