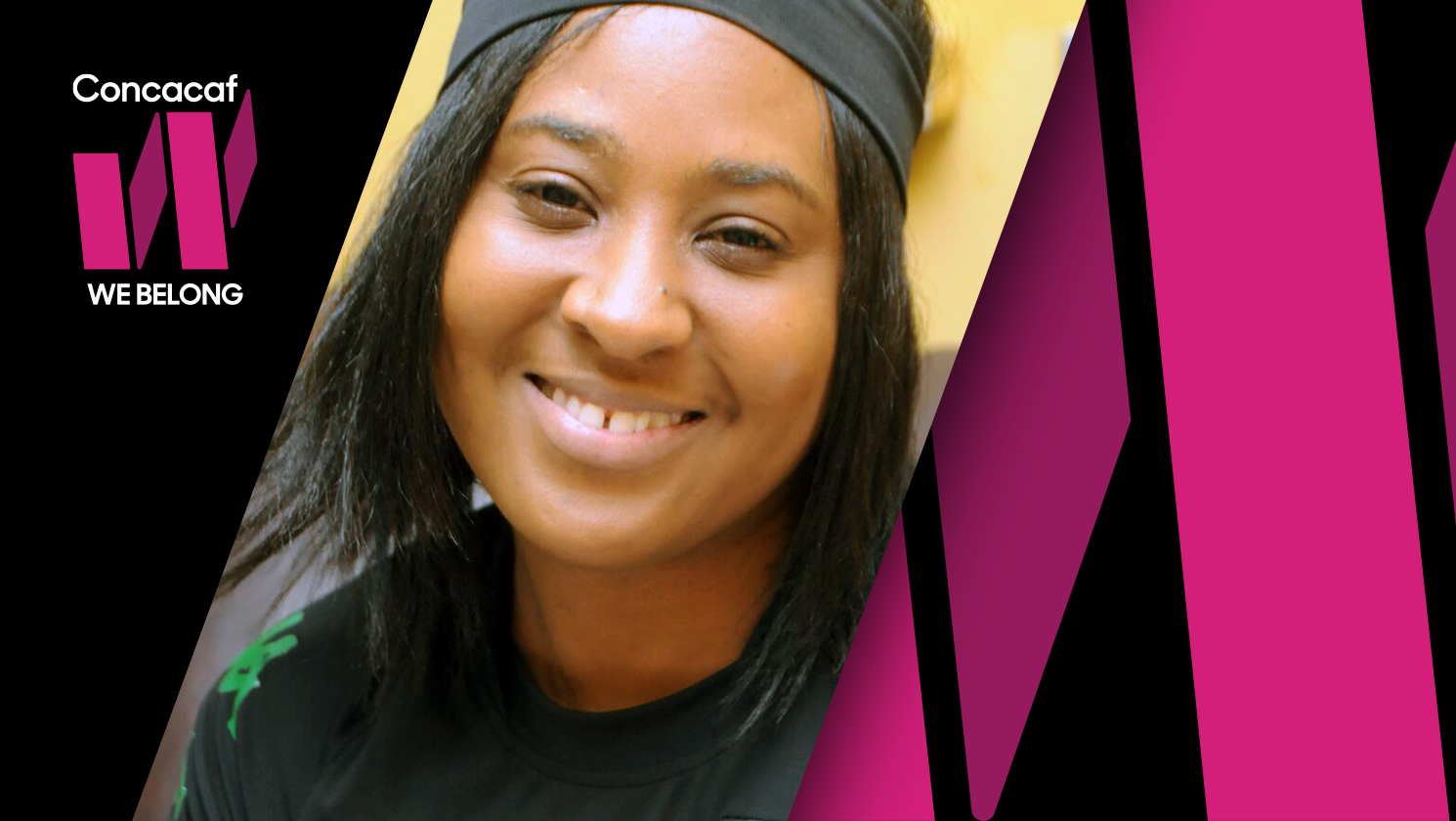 Latoya Dacosta: "I want to achieve the best teamwork in football events"
Published on
/ Updated on at
In commemoration of the International Women's Day
Born in Jamaica, Latoya Dacosta brings to Concacaf an incredible passion for the game. Four years ago, she joined the Confederation as Event Senior Manager, a very dynamic role in which she is responsible for planning and executing tournament and match operations.

How did you become a Senior Events Manager?
My unswerving, dedicated commitment to excellence, unconditional support and passion for football, for what I do, have certainly helped and has placed me in good stead in becoming a Senior Event Manager. Willingness to learn, to adapt, to motivate myself and those around me to achieve the goal of ensuring football stakeholders can trust and rely on the logistical arrangements in place for them to perform at their best.

Equally important and most worthy of mention, is the fact that a few persons were extremely instrumental and most pivotal in my football administrative development. I hasten to mention my father, Cherton Dacosta, who realized that as far as during my teenage years, that I wanted to be involved in a sport of some sorts. Football wasn't his ideal area of employment for me but my determination and interest piqued his curiosity. He quickly realized that I was not slated for the "Corporate World" but showed an early affection for football. I hide and went for my job interview at the Jamaica Football Federation (JFF). He then fully understood my passion, when I attended and was successful at the interview and you can imagine how apprehensive he was. Then and there, my lifelong dream began....and there I vowed to myself that I will treat this once in a lifetime opportunity, as if my life depended on it. A most glorious, enlightening but wonderful experience it continues to be. And it was there, that I met my other super motivator, Horace Reid, the current Director of Caribbean Member Association Affairs at Concacaf, who at the time was the General Secretary of the JFF, a man who drives you with his quiet and unassuming demeanor.

Horace has been there along the way from my early sojourn into the football world. He has endeavored to teach and to coach me regarding the intricacies of football administration. His objective advice has argued well in my progression and he continues to do so. He has certainly paved the way to ensure that humility, impartiality and objectivity, must be at the forefront at all times. One of the greatest traits I've learned from him, is to be quiet during the storm and not to make any hasty decisions if you are perturbed about a situation, in the end good sense will prevail.

Another giant Administrator who stood beside me was the late former Prime Minister of Jamaica, the Most Honorable Edward Phillip George Seaga. He was the former Chairman of the Professional Football & Premier League Clubs Association of Jamaica until his passing. He actually took me under his wings and ensured that I was exposed to every facet of sports management. His sound advice and tutelage has greatly assisted in my personal development. Years after, he made it public, at an awards ceremony, that he saw in me, the strength and determination of a woman, only seen in men. His vast knowledge has collectively and individually helped and expertly guided many administrators of present day, as his legacy lives on.

Having worked extensively in football from the JFF, Premier League Clubs Association, Professional Football Association in Jamaica & the Caribbean Football Union – also seizing the opportunities to reach higher to challenge myself. My years at the Caribbean Football Union (CFU) were a fulfilling period of my career. This time at CFU afforded me the opportunity of cementing and nurturing the relationships with our Member Associations.

How the game has empowered you?
The game has most definitely empowered me to be respected not only for being a female in what has always been considered a man's world but respected for my abilities, for getting things done. It has certainly increased my level of confidence exponentially and continues to do so with each and every event. It has also allowed for personal growth.

What are your expectations from your role at Concacaf?
To see the successful execution of each event, whilst garnering the vast knowledge that uniquely comes with each game or event. To be able to work with people of different languages, cultures to achieve the best teamwork in football events.

How would you encourage more women to become football administrators?
To have meaningful dialogue and to disseminate the relevant information and to show that women's football has grown over the years and is now a most sought after event for spectators. It also greatly helps in the personal and professional development of each person and allows for vast exposure to managing and executing, whilst at the same time, enjoying what you do.

What has been the most rewarding experience of your career?
To impart knowledge and information to those with whom I work. And very importantly, to see my team members grow, flourish and succeed in their respective endeavors.

What do you enjoy about football?
The ability to assist and be a part of a team which prides itself in been as perfect as possible in the execution of a successful event. To showcase my awesome passion for what I do best.

Why are you passionate of football administration?
It gives the greatest level of collective and individual satisfaction, subsequent to the execution of any event. To be a part of an organization which prides itself on personal growth, team work, people management and empowerment.

What are the basics to perform your role?
Humble but firm and an unconditional display of impartiality. Same rule governs all. Punctuality and to have an eye for detail....always remembering to follow-up, follow-through and putting closure in everything. Just as in any football game - it's about the timing, practice, honing one's craft and skills, focusing on your own development and what you bring to the team to make the team better.

What are the basics to work in sport?
Passion, love and knowledge and a willingness to work as part of a team or individual.