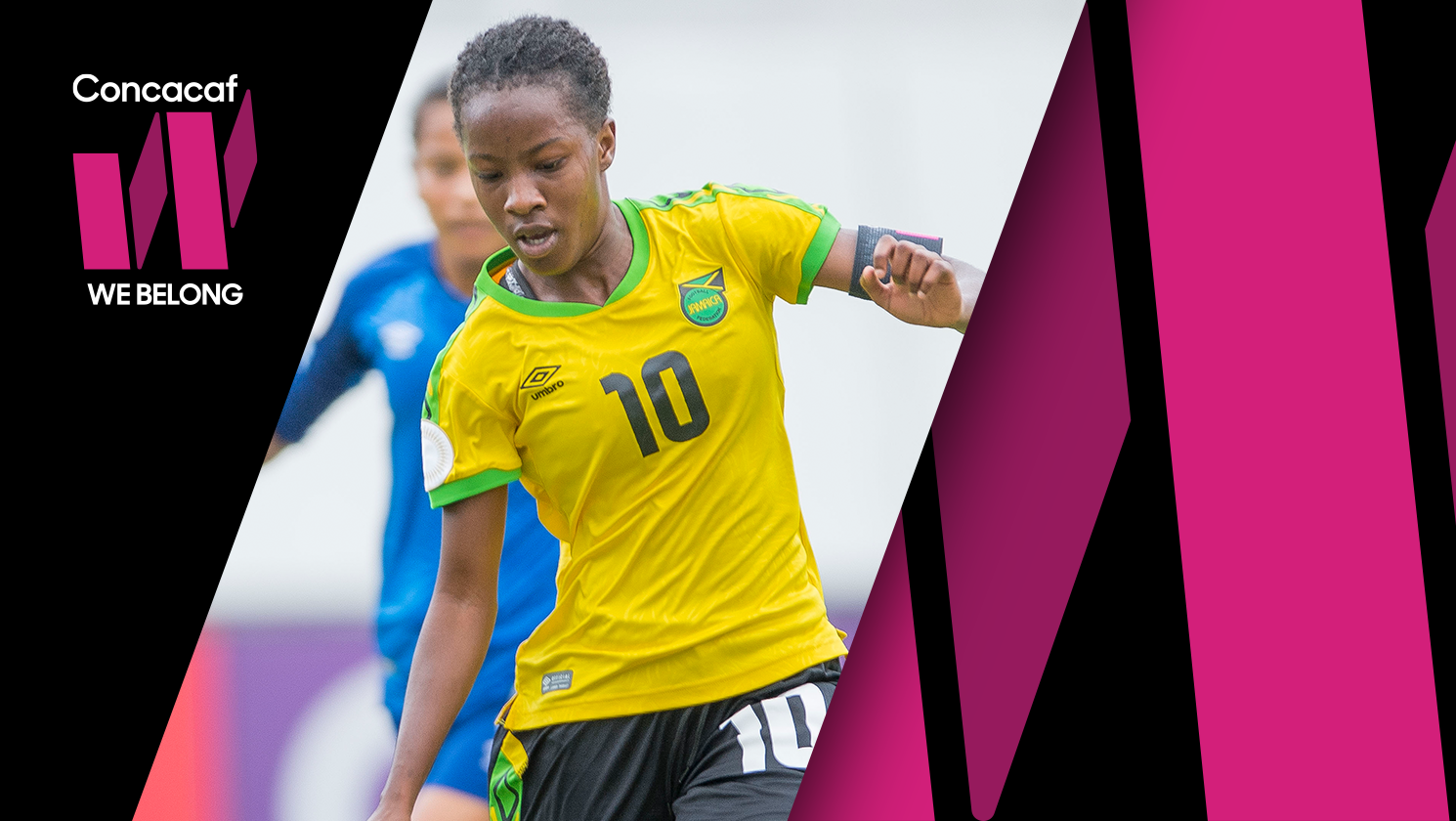 Jody Brown, striker of Jamaica's Senior and Under-20 National Women's teams
Published on
/ Updated on at
Jody Brown, at only 17 years old, has emerged a prominent figure for Jamaica's senior national women's team. It came as no surprise that she was selected to represent the Reggae Girlz on their historic appearance at the FIFA Women's World Cup in France in 2019. She is, undoubtedly, the most influential player for the Under-20 team of her country, and she demonstrated that in emphatic fashion when she scored nine goals in the recent Concacaf Under-20 Women's Championship in the Dominican Republic. Brown, who hails from St Ann parish in Jamaica, is also making a big impact at Montverde Academy in Florida. So far to her credit, Brown helped her high school to back-to-back state championships in 2018 and 2019. As a junior in 2019, the striker scored 32 goals and had nine assists, and that the same year she was named Girls Soccer Player of the Year by the Orlando Sentinel and Florida Dairy Farmers Miss Soccer. Also to her long list of credits, Brown was named Concacaf Young Player of the Year for 2018.

Below, Brown gives a synopsis into her career in a Q&A with concacaf.com.

How did you start your football career?
My football career started around the age of 12. I know I have the love for the game at that age because I would always watch football with my brother and anytime he's ready to go to the play, I would always follow him to watch. One day I decided that I want to go play with them (boys), so I went with him, and from that day, it became a regular thing for me. I then joined my primary school team where I played with the boys and I just continued because I've seen it in me and I decided that I want to continue playing football.

What have been your most difficult challenges?
I would say as you get the chance to play higher different levels, the more work is required and it gets really hard… but there has to be a strong mentality to keep you going.

How do you practice football these days when local and global authorities have requested people to stay home?
I have my coach who sends me some daily work that I can do at home to keep me going and just to be ready on my return.

What message would you give to girls who want to pursue a football career?
First you've to be passionate about the sport, plus follow you dream and don't let outsiders try to change your mind set.

What is your most memorable moment/anecdote in football?
Playing at the highest level of football and that was in the World Cup.