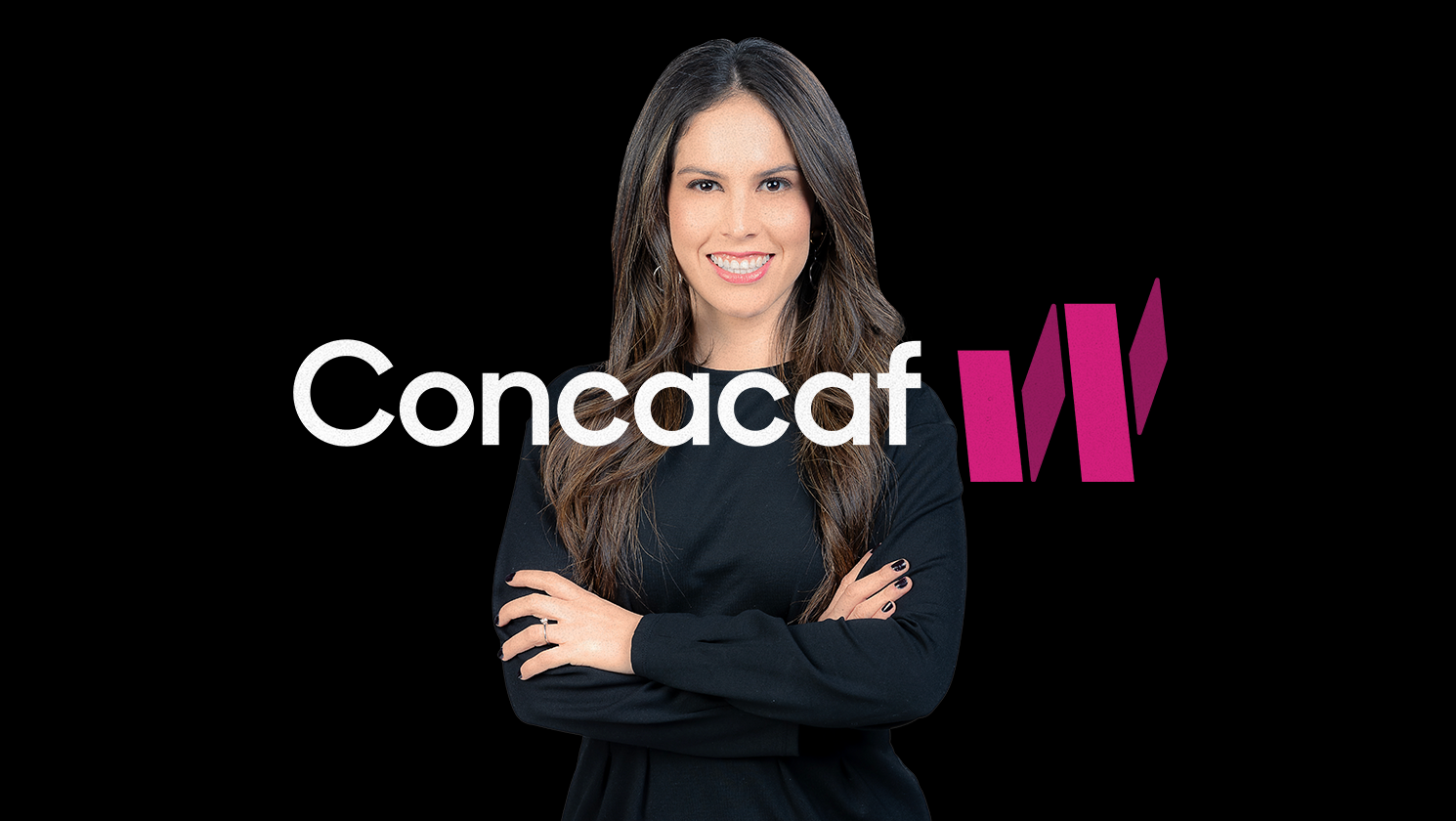 Ana Caty Hernandez, enjoys football on the pitch, in front of and behind the cameras
Published on
/ Updated on at
The name of Ana Caty Hernandez is recognized by thousands of football fans. The journalist has been one of the most outstanding voices in Hispanic sports in the United States. But perhaps not everyone knows that she has had football in her blood since she was a child. Her father was a footballer and coached in several teams in Mexico and was part of the Mexican National Football Team. Since childhood, her passion for the sport was clear, leading her to become a player. Graduated from the Tec de Monterrey in Media at the age of 17, Ana Caty began writing for the Chivas de Guadalajara, a team in which she also played. In 2013, when Univision contacted her to serves as a reporter, she began a career that has been on the rise, covering the Mexican National Team until she became one of the most recognized presenters of the network since 2015.
Ana Caty is a co-host of El Madruguete on TUDN, a field reporter for the Mexican National Team and has been part of historical broadcasts for women in sports, including the Liga MX Femenil, as a commentator on the first broadcast for women's football in Hispanic television in the United States "America vs. Leon" and in the first broadcast of the FIFA World Cup Final narrated and commented only by women during Russia 2018.
Ana Caty has made a name for herself in the world of sports media. She has witnessed, among other things, the "abysmal" growth of the women's game, particularly in Mexico.
"In my school there was no women's team, I looked for girls in each classroom who wanted to participate, I invited them to my house so that my dad could train us," said Ana Caty.
Thanks to her father, who at that time was playing in Santos Laguna, she began to create a league, and then in Guadalajara met a more fit team. Even though they did not have an official uniform, the team started training formally. Through her father, she was able to get support for them to play in other cities until a semi-professional league was created.
For Ana Caty, being able to see today there is a professional and competitive women's league in Mexico, in which the teams are supported and being paid the footballers, speaks of a very important growth in football. In her opinion, the existence of leagues in the United States, France or Spain, makes the women's game more attractive to everyone.
"It is a sport that has speed, dynamic play, the growth that Concacaf has had is beneficial and having the participation of the United States makes it very attractive. From prominent American players like Mia Hamm to many more footballers that are well-known these days."
During her career she has had the opportunity to cover many major tournaments.
"Each one has something special. The 2019 Gold Cup was an important challenge due to the transmission of Univision in the United States and the entrance to Mexico's market during the merger with Televisa. We were reaching another type of audience," said Ana Caty, adding that her work requirements in these tournaments are high as the coverage expands to 24 hours a day, over a period of 40 days.
Ana Caty also has wonderful memories such as the final of the Scotiabank Concacaf Champions League between Chivas against Toronto in April 2018.
The presenter considers that part of the success for adequate sports coverage is based on keeping up with events, following the news and being aware of what is happening.
"You must be well prepared for the event to be covered. You need to know the teams, the country where it will take place, its culture. Knowing the stage in which you are going to be and try to be clear to the public you are going to address. In addition to this, and because there are also broadcasts from the field, you must tell anecdotes of the protagonists, something that generates interest from the audience. You have to tell human life stories."
Ana Caty considers that to reach a goal it is necessary to demonstrate it with capacity and have the discipline to open many doors. Commitment and respect are other qualities that the journalist lists to achieve her objectives.
When she's not in front of the cameras, she also enjoys jogging, spinning, and kickboxing. She likes Marvel and the Avengers, but above all she is a woman committed to sports, journalism and a football fan.