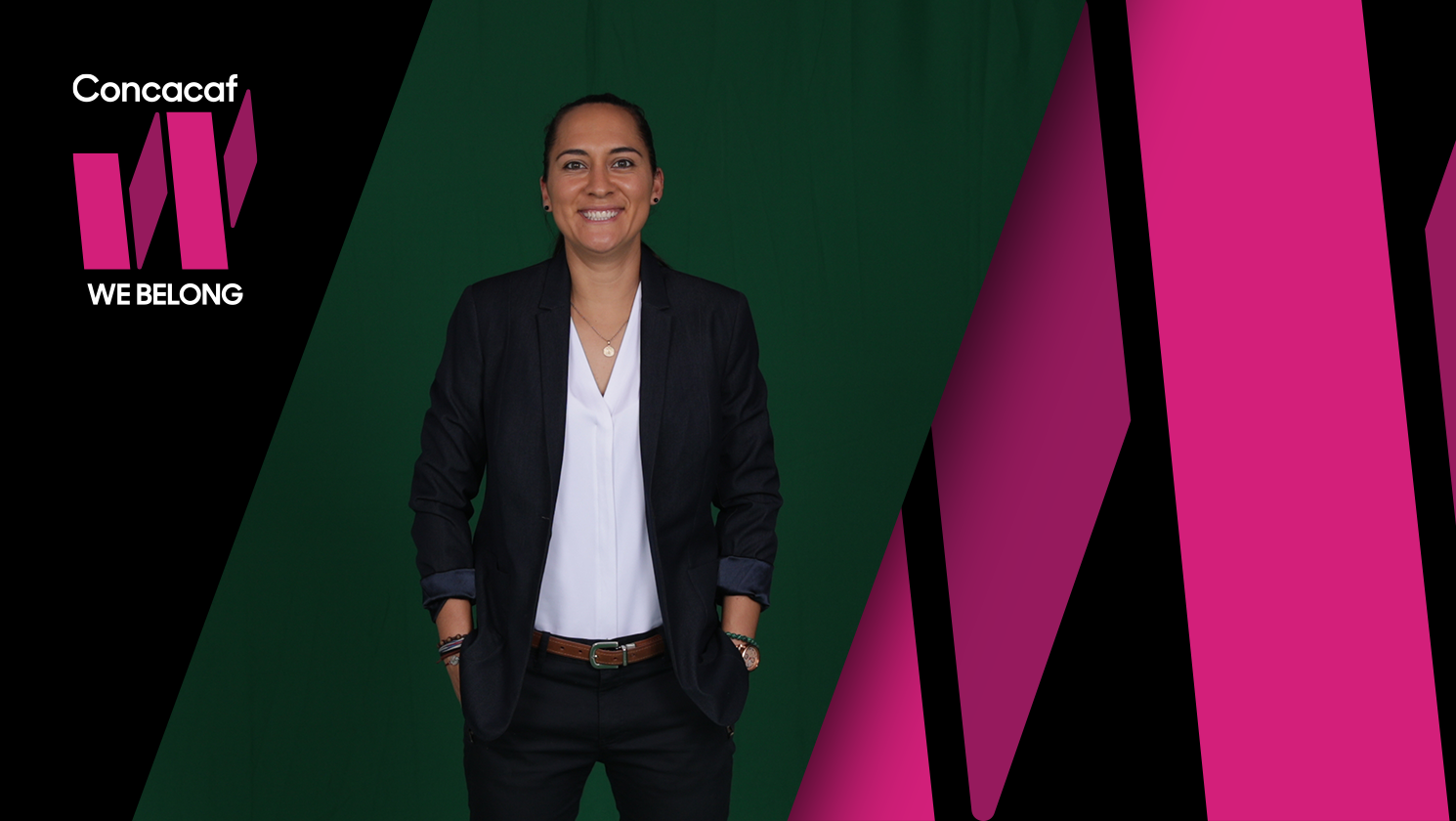 Amelia Valverde: "Football helped me discover my professional side"
Published on
/ Updated on at
In commemoration of the next International Women's Day
The talented Head Coach of the Costa Rican women's team Amelia Valverde spoke with Concacaf.com in anticipation of International Women's Day on March 8. Valverde, a former footballer, has worked hand in hand with the national team since 2015 to continue developing the game. She has been with the team in a number of tournaments and historical triumphs, including - among others - the first qualification for the FIFA Women's World Cup in Canada in 2015, silver medal at the Central American and Caribbean Games in Barranquilla, Colombia 2018, gold medal at the Central American Games in Managua, Nicaragua 2017, and the qualification at the 2015 Pan American Games in Toronto.

How did you become a coach?
Having been involved in several areas of the sport led me to an offer to serve as coach. From that moment on, I saw the possibility of really dedicating myself to being a coach.

How has the game empowered you?
Sport helped me discover the person I can be as a professional. All the demands that come with football and participating in high performance competitions leads us to be the best.

What are your expectations of your football career?
Consolidate the project of women's teams in the country and that all the national team players have an integral formation, as a woman, person and player.

How would you encourage more women to become coaches?
First of all, if a woman likes sports, she should dare not only to practice it but to venture into other areas.

What has been the most rewarding experience of your career?
Seeing the Women's National Team compete in a FIFA World Cup during the three games we played

What do you enjoy football?
Training, and see how practice can be transcend to the field.

Why are you passionate about being a coach?
For all the results that can be seen, not only on the pitch but with players, partners and with the impact that the game can have in the community.

I like to see how a player can learn to play football and especially understand the sport and that the game can make a real difference in her life.