Arena breaks Gold Cup record, credits players for success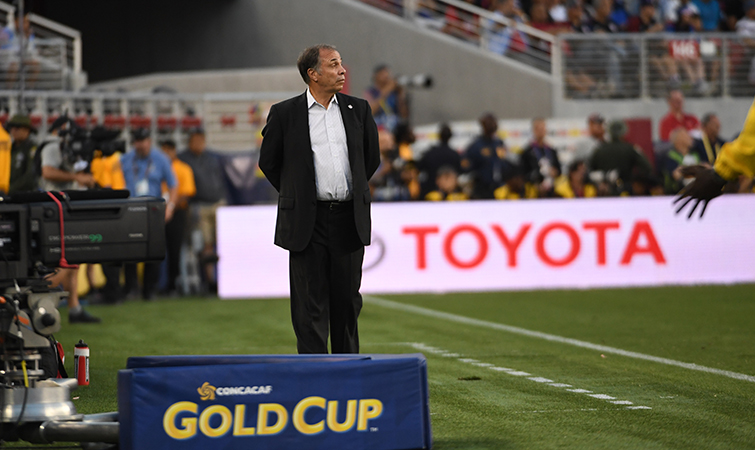 SANTA CLARA, California -- Bruce Arena took some time out Wednesday night to celebrate the United States' sixth CONCACAF Gold Cup title.

Yet, the U.S. head coach knows his team has more challenges ahead.

The Americans soon will play two matches in the final round of CONCACAF qualifying for the 2018 FIFA World Cup, hosting Costa Rica on September 1 (Red Bull Arena; Harrison, New Jersey), before visiting Honduras four days later.

"We've made progress, but have a long way to go. Certainly, we need to integrate our players, which is difficult," he said in reference to his missing European-based players. "I've got to find the right blend. We're a long way from qualifying for a World Cup."

Arena captured the Gold Cup crown for a record third time (2002, 2005, 2017) in his career. No other coach has lifted more than twice (Bora Milutinovic: 1991, USA; 1996, Mexico).

"For me personally, it certainly feels good," Arena expressed after a 2-1 triumph over Jamaica in the final at Levi's Stadium. "For the players working real hard to represent the United States and get the national team program better, it's a lot of credit to them. Our players simply have done an outstanding job."

The 65-year-old manager downplayed his success in the competition, saying: "The only reason why I have been part of winning three Gold Cups is because I've probably been in a lot of them. You don't get the opportunity I had and 10 years later get another opportunity. I don't want to take too much credit for that."

Still, Arena was quite pleased with the team's progress since he took over for Jurgen Klinsmann late last year.

"If you had asked me in November if this is where we would be with the program, I'd probably say, 'I don't think so,' " he finished.
Read Next