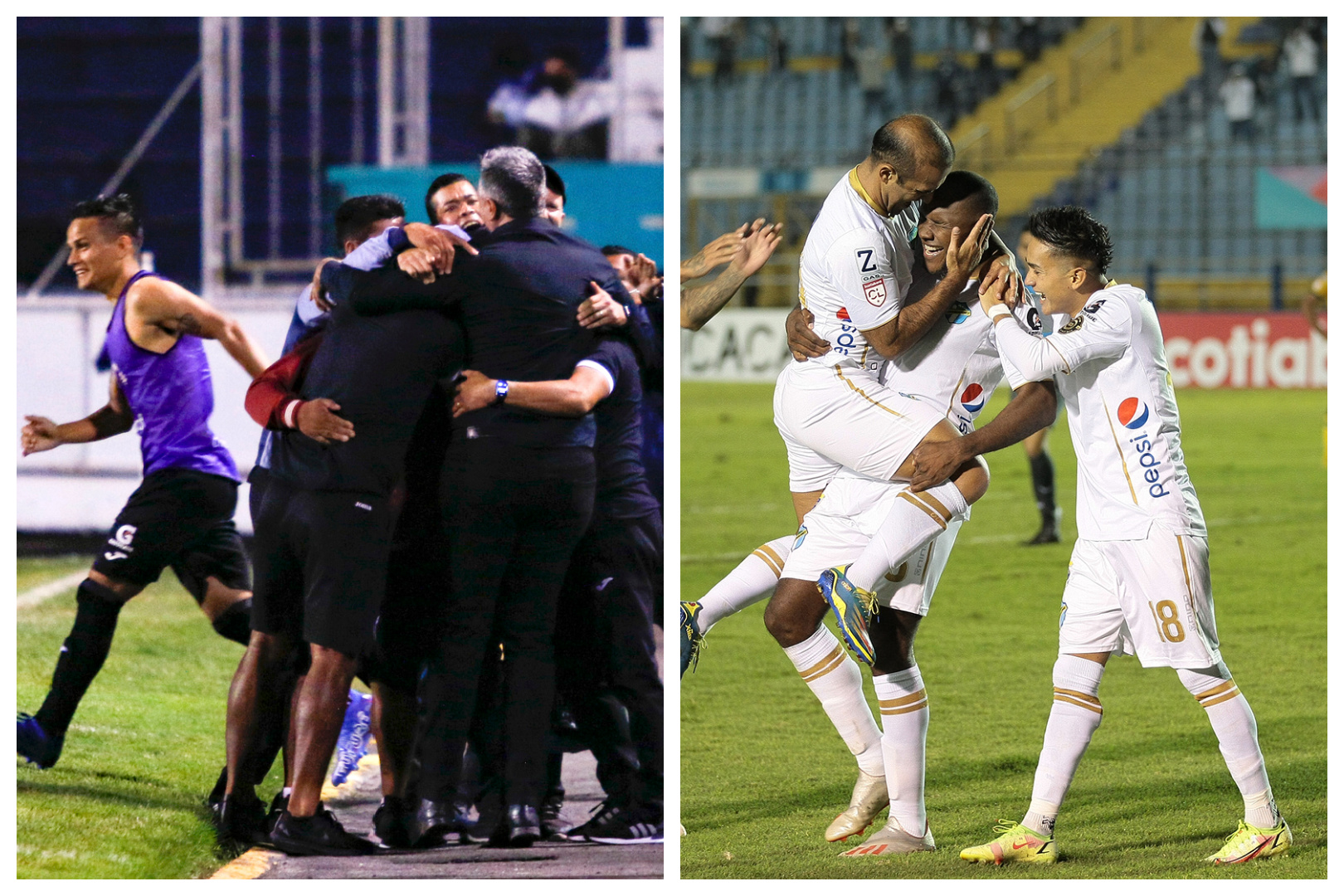 SF 2nd legs highlighted by Motagua, Comunicaciones history
Published on
/ Updated on at
MIAMI, Florida – The semifinals of the 2021 Scotiabank Concacaf League are in the books and the Final is now set between Motagua of Honduras and Guatemalan giants Comunicaciones.
But before we turn our attention to the 2021 SCL Final, let's take a look back at the top five moments from the semifinal stage.
Comunicaciones make history for Guatemalan football
The fifth SCL Final will be a historic one, as Comunicaciones are the first team ever from Guatemala to reach the Final. The country was assured a representative in the Final with Guastatoya being the Cremas' semifinal opponent, but it is perhaps fitting that Comunicaciones are the team to achieve this milestone. As a 30-time domestic league champion, Comunicaciones one of the most decorated clubs in the country and a former Concacaf champion from the Concacaf Champions Cup. Five teams from Guatemala have competed in the SCL, yet it is Comunicaciones who have first reached the Final.
Motagua stand alone in SCL Finals reached
There was a Final milestone for Motagua as well after they eliminated Canada's Forge FC. The Catracho club stand alone when it comes to all-time SCL Finals, having now advanced to their third Final, more than any other club. Head Coach Diego Vazquez, who guided Motagua to the 2018 and 2019 Finals, will hope the third time is a charm after coming up just shy in the club's first two attempts. It is also an opportunity to wrestle away Costa Rica's dominance in the SCL, with the last three champions hailing from Costa Rica. Motagua are aiming to bring back the SCL crown to Honduran soil since Olimpia's conquest in 2017.
Forge's impressive Central American run continues
While Forge's 2021 SCL campaign came to a close on Wednesday night, they can take solace from the fact that they delivered another solid performance on Central American soil. With Wednesday's 0-0 draw in Tegucigalpa, Forge now possess a 4W-3D-3L record in Central America, an impressive achievement for any club in the Concacaf region. The reigning Canadian Premier League winners also had a 2W-2D-1L record in the 2021 SCL on Central American soil.
Golden Boot looms for Lezcano
Throughout the 2021 SCL there has been a great battle to see which player will emerge as the top scorer. While nothing has been decided yet, Comunicaciones attacker Andres Lezcano took a big step toward securing Golden Boot honors with his goal in Comunicaciones' 2-1 victory on Tuesday night. Lezcano now leads the tournament with five goals, two more than his nearest pursuers, and has come through at big moments for his club with a goal in each leg of the semifinals.
Landin shows he's still got it
One of the great stories of the 2021 SCL has been the play of veteran Mexican striker Luis Angel Landin. Not only did the 36-year-old score twice to help Guastatoya eliminate reigning champions Alajuelense of Costa Rica in the Round of 16 to earn a 2022 Scotiabank Concacaf Champions League berth, but he also scored the lone Guastatoya goal in Tuesday's 2-1 defeat to Comunicaciones. As skilled and clever as ever, Landin's right-footed finish in the second half gave Guastatoya hope of another comeback, only for it to come up just shy. A champion of the 2007 Concacaf Champions Cup with Pachuca, it will be exciting to see what Landin can do in the 2022 SCCL.