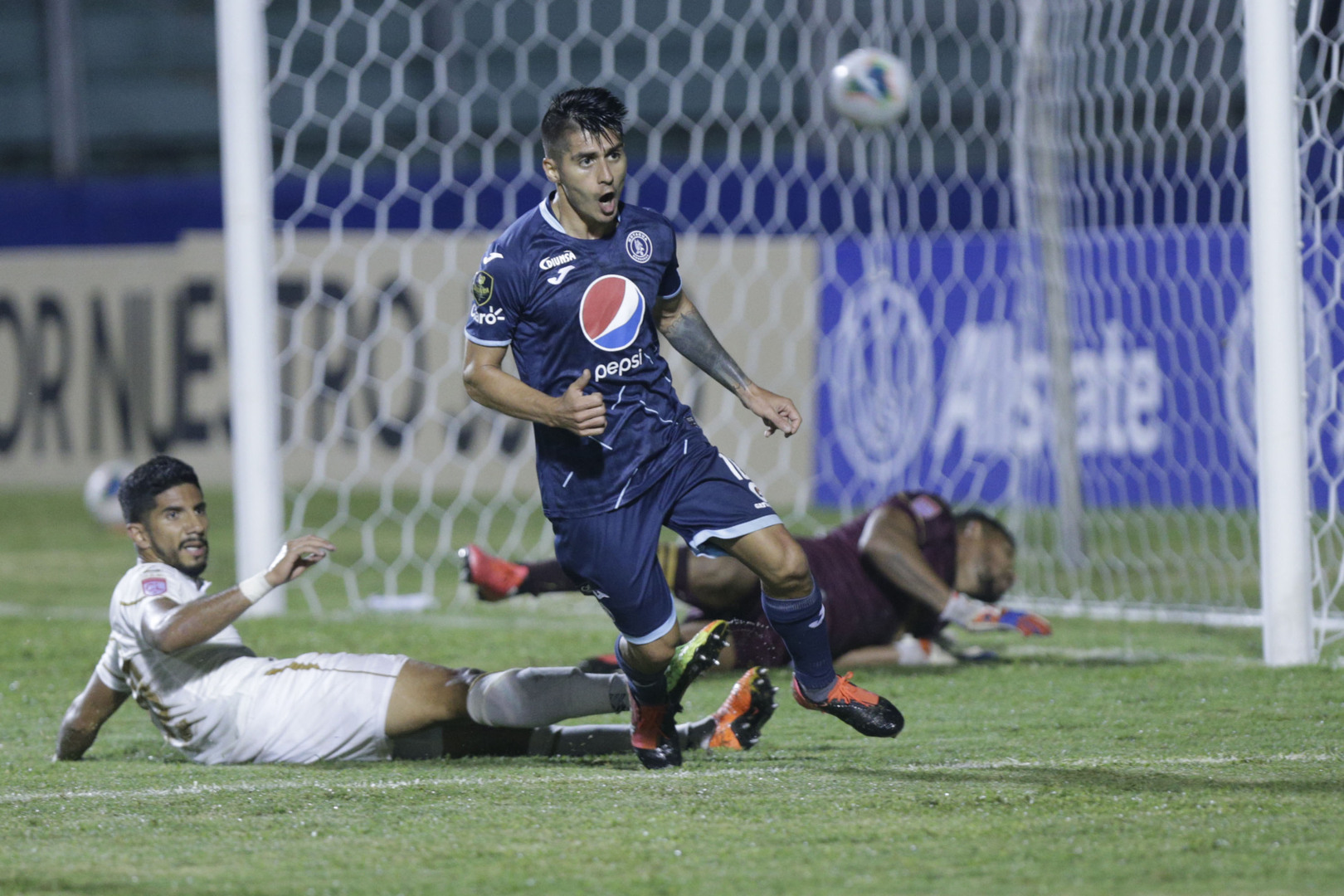 Motagua, Comunicaciones with long history in Concacaf play
Published on
/ Updated on at
MIAMI, Florida – If the 2021 Scotiabank Concacaf League Final of Honduran side Motagua versus Guatemalan giants Comunicaciones strikes a familiar chord, it's because it should.
The two Central American clubs are familiar foes when it comes to head-to-head action in Concacaf competition, and if history is any indication, fans of both teams can expect two very tight games over the two legs.
Next Wednesday¨s  first leg will be the 15th all-time match between Motagua and Comunicaciones, with the Catracho club owning four wins, Comunicaciones with one previous win and an amazing nine draws, reinforcing the notion that it is always a close affair when these two sides play.
The number of goals scored is also razor thin, with Motagua having scored 16 goals, while the Chapines have 12 to their name in their meetings.
The first match came in the 1986 Concacaf Champions Cup when Motagua and Comunicaciones squared off in the second round of Central America Group 2.
The first leg was played in Guatemala City where they played to a 1-1 draw highlighted by Oscar Giron's score for the hosts, while the visiting Hondurans got a goal from Manuel Chavarria.
Motagua would emerge victorious from their two-legged series courtesy of a 2-1 win at home in the second leg in which goals from Antonio Obando and Reynaldo Colon outweighed a Leonel Contreras score.
However, it was in the 1990s when these two clubs became very familiar, as they faced each other in the 1991 and 1992 Concacaf Champions Cup, along with the 1997 and 1998 Torneo Grandes de Centro America, plus the 1999 Copa Interclubes.
Comunicaciones got the better of Motagua in the first round of the Central American Zone of the 1991 Concacaf Champions Cup with a 2-1 victory on aggregate, before Motagua avenged that defeat by the same scoreline and in the same phase of the 1992 tournament.
The 1997 Torneo Grandes de Centro America produced one of the most thrilling matches in series history in a 4-3 Motagua win in Group A. Ironically, a year later they met in the Qualifying Round and it took another 4-3 result for Motagua to top Comunicaciones, but this time in a penalty shootout after a 0-0 draw.
Copa Interclubes matches in 1999 and 2001 yielded a pair of 0-0 draws before a 2002 match-up in the Final Cuadrangular that saw Motagua earn a 3-1 win on goals from Jairo Martinez, Francisco Pavon and Abidan Solis, while Jorge Estrada scored for the Cremas.
But without question their most memorable encounter, and one of the most memorable matches in Concacaf club history, came 18 years later in the Preliminary Round of the 2020 SCL.
Comunicaciones were riding high with a 2-0 lead in the second half on scores from Andres Lezcano and Agustin Herrera, but the 2018 and 2019 SCL Finalists would storm back to pull level in the second half on goals from Matias Galvaliz and Kevin Lopez.
A 2-2 draw forced another penalty shootout between the two sides, but nobody could have ever predicted what came next.
It took 36 penalty kicks in all, but Motagua managed to outlast Comunicaciones 15-14 in the shootout to advance to the Round of 16. It was not only the longest penalty shootout in the history of Concacaf club competition, but the longest penalty shootout of any international professional club competition among the world's six Confederations.
There were top-notch saves from GKs Jonathan Rougier of Motagua and Jose Calderon of Comunicaciones, along with dramatic conversions and misses, before it finally ended with Comunicaciones' 18th attempt striking the crossbar.
Now a new chapter in this rich rivalry will be added with the stakes at their highest in the 2021 SCL Final.