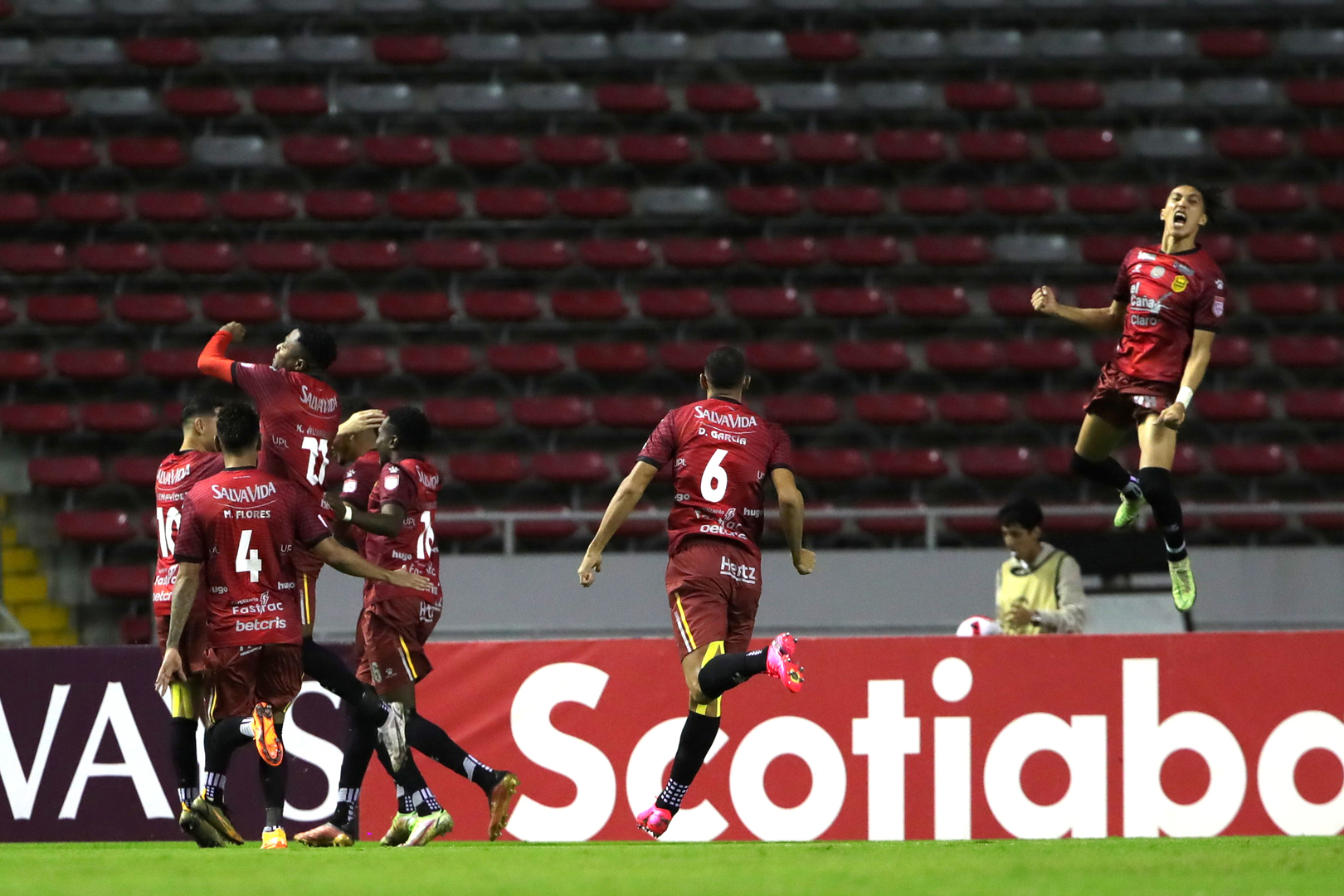 Montes, Lopez make difference for Real Espana at Herediano
Published on
/ Updated on at
SAN JOSE – Real Espana of Honduras are through to the semifinals of the 2022 Scotiabank Concacaf League following a 1-1 draw with Costa Rican club Herediano in the second leg of the 2022 SCL quarterfinals on Thursday night at the Estadio Nacional in San Jose, Costa Rica.
The result earned Real Espana a 4-2 victory on aggregate a spot in the final four of the tournaments where they will take on 2020 SCL champions Alajuelense.
Real Espana could not have asked for a better start, as they grabbed an early 1-0 lead through Getsel Montes. Not even three minutes had elapsed when Jhow Benavidez served up a corner and Montes beat his defender to smack in a header for the goal.
Herediano needed a response to try to cut into the 4-1 aggregate deficit and had two good cracks at goal just minutes later, but Real Espana GK Luis Lopez, who had to leave last week's first leg with an injury, looked to be his usual star self in making a pair of top-notch saves.
The home side continue to push and Anthony Contreras came inches away from pulling a goal back in the 23', but saw his header hit the crossbar instead.
Lopez put on his superman cape again early in the second half when he somehow was able to tip a header over the crossbar even while backpedaling.
The urgency increased for Herediano as each minute ticked away, but getting past Lopez proved difficult, with his finest save of the night coming in the 74' with a fingertip deflection of a Kennedy Rocha effort.
Lopez would finally be beaten in the 83' on a clever dummy by Rocha, setting up Contreras for a free look and a right-footed shot that rippled the back of the net to make it 1-1.
But thanks to the steady hands of Lopez, Real Espana were able to close things down without further incident to sew up their semifinal spot.