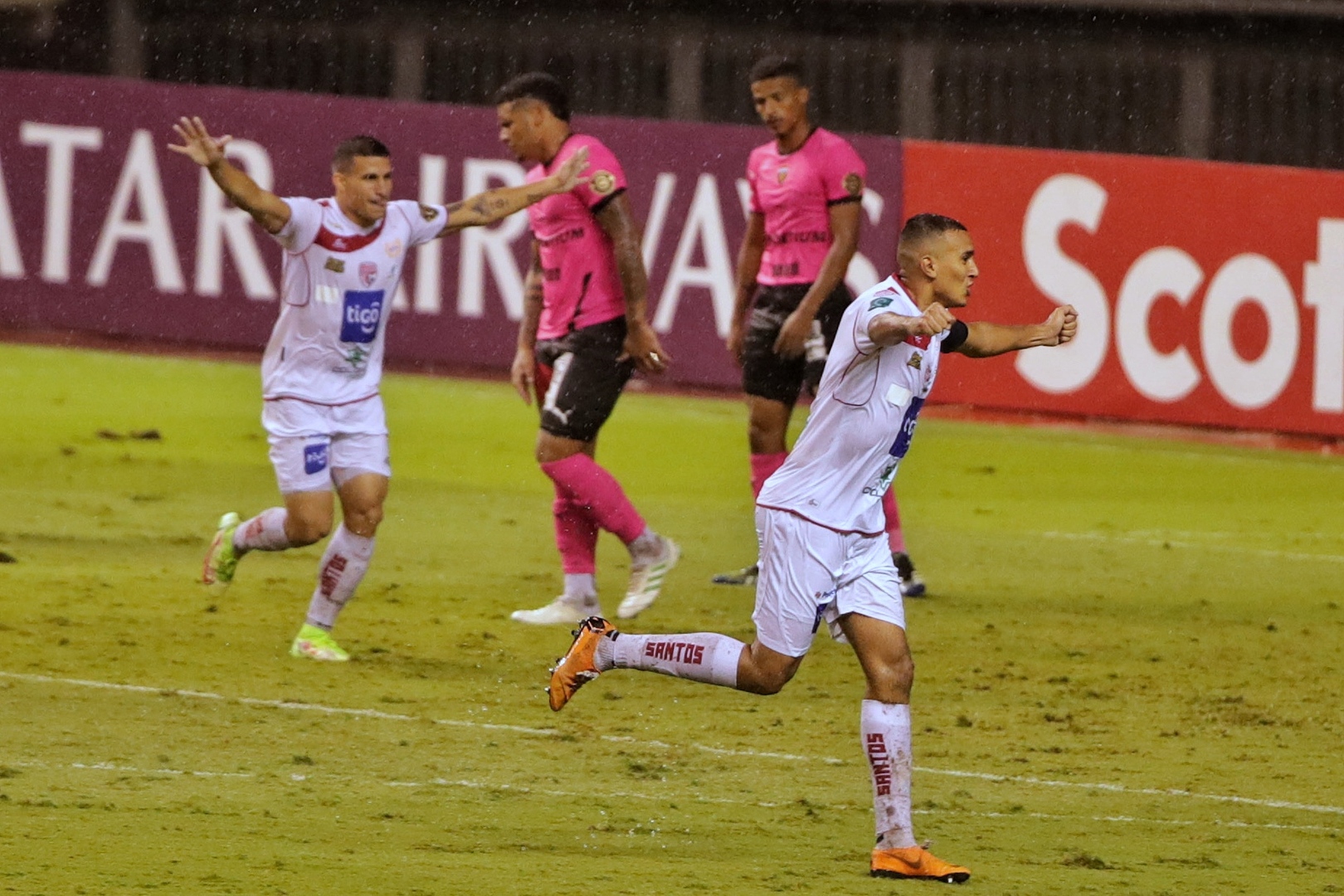 Mendez makes the difference for Santos against Plaza Amador
Published on
/ Updated on at
MIAMI, Florida – Erson Mendez scored in the 70' to deliver a 1-0 win for Santos de Guapiles of Costa Rica against Panama's Plaza Amador in the first leg of the 2021 Scotiabank Concacaf League Round of 16 on Thursday night at the Estadio Nacional de Costa Rica in San Jose, Costa Rica.
The first chance would come for Plaza Amador in the 7' with a heavy hit from Angel Sanchez, but Santos GK Kevin Ruiz was alert and made the save.
A heavy rain began to fall on the two teams, but the action remained at a high level and Ruiz was called into action again in the 48' on a dipping shot from Ricardo Buitrago.
Later in the 58' it was Marlon Avila almost breaking the deadlock, but again Ruiz was there, pushing away the attempt to keep things scoreless.
Santos were able to absorb Plaza Amador's best punches and then landed a big blow themselves in the 70', with Mendez using the softest of touches to redirect a shot past Plaza Amador GK Marcos Allen and into net for a 1-0 lead.
The goal gave Santos a big boost of confidence and Javon East came within a whisker of doubling the advantage in the 78' on a header that barely missed the target.
In the end, though, the Mendez goal would amount to all of the scoring on the night, sending Santos to the second leg with the advantage.