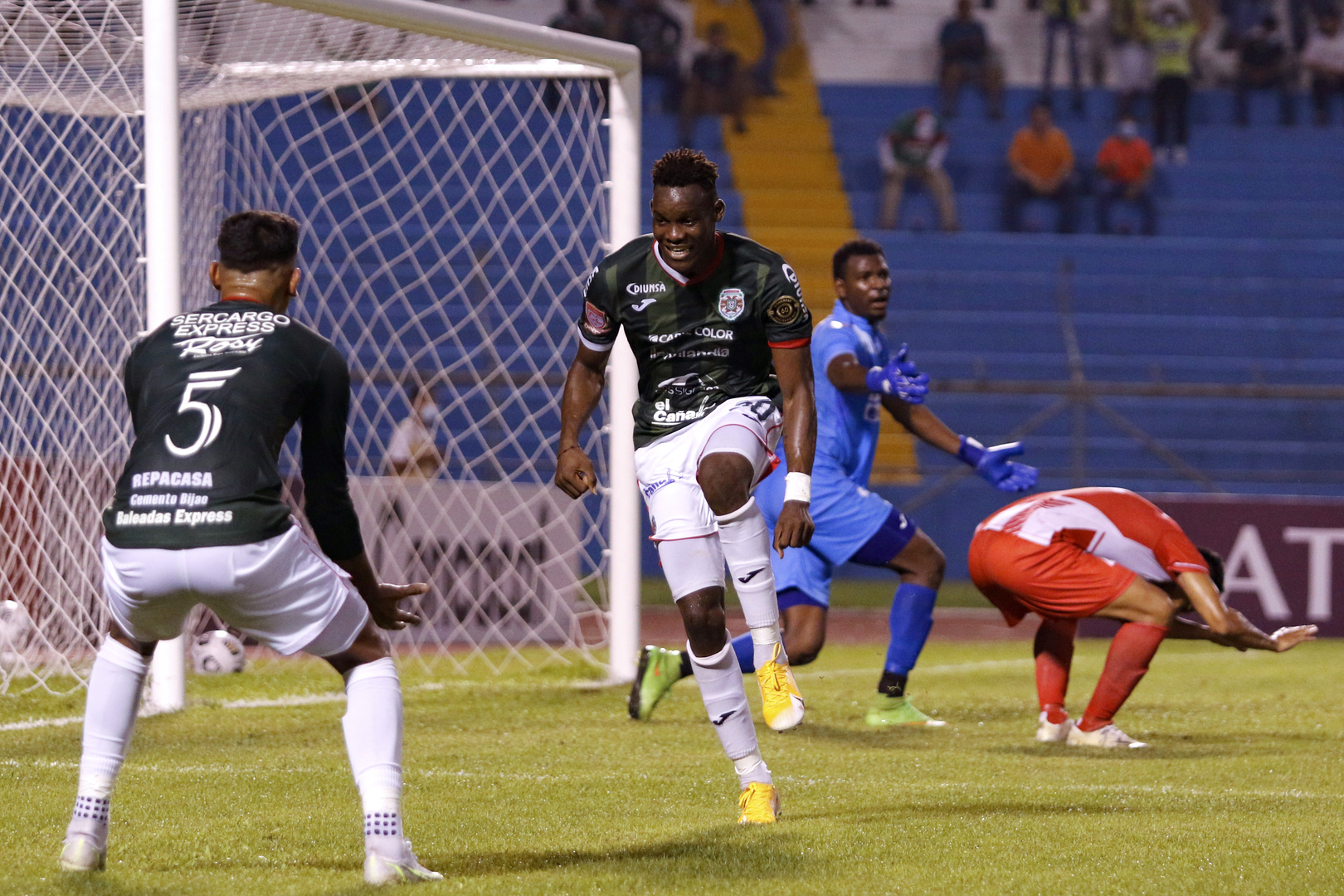 Martinez, Castillo goals push Marathon toward quarterfinals
Published on
/ Updated on at
MIAMI, Florida. – Goals from Mario Martinez and Brayan Castillo secured a 2-0 win for CD Marathon of Honduras against Real Esteli of Nicaragua in the first leg of the 2021 Scotiabank Concacaf League Round of 16 on Wednesday night at the Estadio Olimpico Metropolitano in San Pedro Sula, Honduras.
Marathon marched out to a 1-0 lead in the 12' through Martinez, who coolly converted a penalty kick past Real Esteli GK Denvorn Fox to put the Hondurans ahead.
The home side were eager to add another before the break and a nice build-up led by Edwin Solano feeding Luis Vega on the left wing ended with a cross deep in the area that Castillo redirected into net to double the advantage, 2-0 in the 33'.
Martinez nearly tallied his second goal of the night in the 68' with a left-footed shot from outside the area that beat Fox, but struck the post to spare the visiting Nicaraguans.
Fox then produced his best saves of the night beginning in the 74' as a header from veteran FW Carlo Costly appeared goal-bound, only for the Real Esteli shot-stopper to make the reaction save. 
That was then followed by his soaring left-handed save to deny Martinez's free kick in the 84.
In the end, though, the spoils belonged to Marathon, who will take a healthy advantage into next week's return leg in Nicaragua.