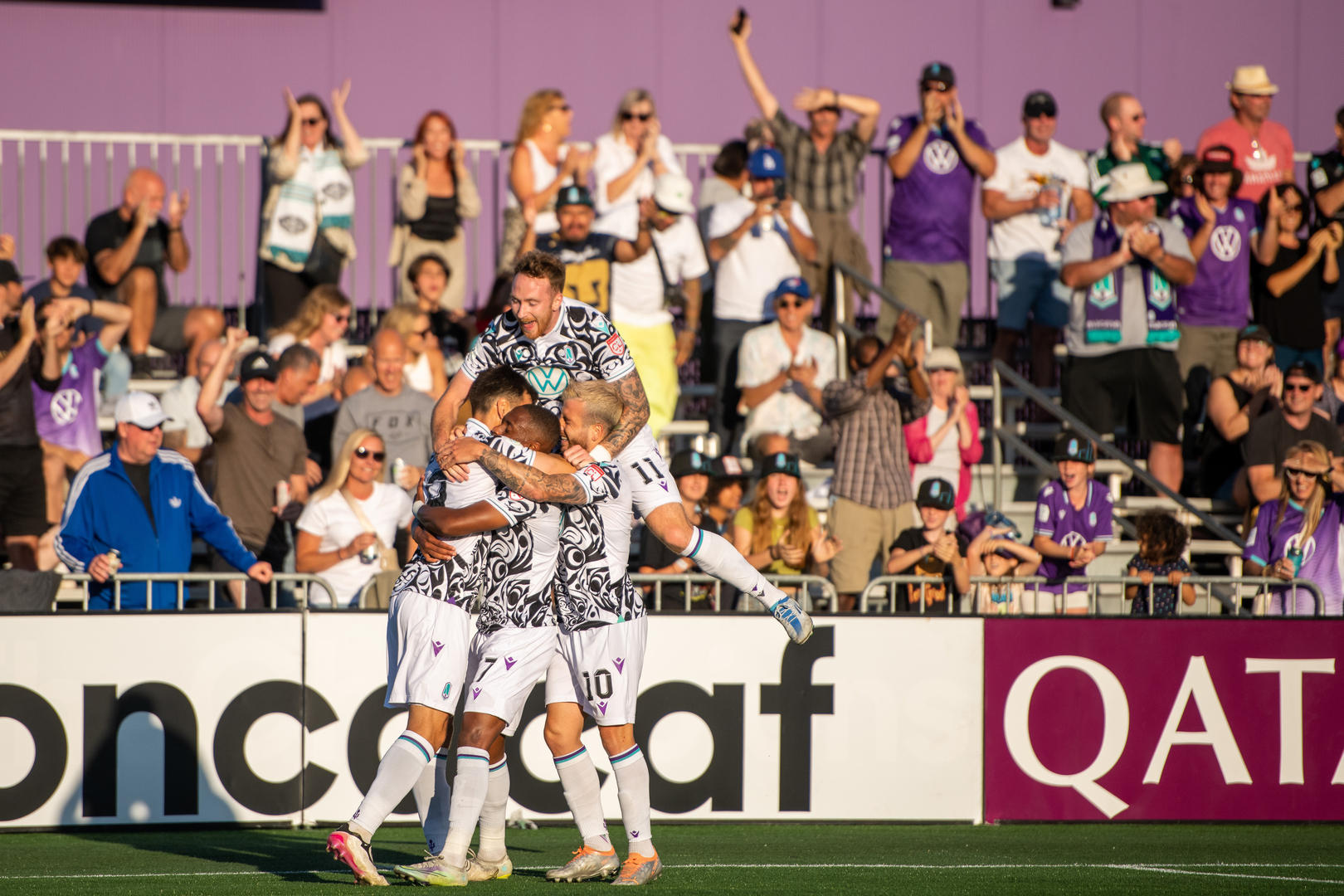 Machado, Heard headline SCL Prelim Round 2nd leg Best XI
Published on
/ Updated on at
MIAMI, Florida – The second leg matches of the 2022 Scotiabank Concacaf League Preliminary Round saw a number of players deliver top performances. Here are the ones who stood out the most at their respective position.
GK Leonel Moreira, Alajuelense – Alajuelense's quest for a second SCL crown was able to continue thanks in part to Moreira, who had four saves and five clearances in Alajuelense's 3-0 win over Aguila.
DF Adolfo Machado, Sporting San Miguelito – The veteran Panamanian defender always seems to summon his best for Concacaf nights and did so again in Sporting San Miguelito's 3-0 win versus Malacateco. Machado opened the scoring for his team and completed 100 percent of his passes, while helping defensively to keep a clean sheet. 
DF Aubrey David, Alajuelense – The Trinidad and Tobago man capped off Alajuelense's excellent night with a fantastic volley for a goal. The former Saprissa player also had a steal and completed all 16 of his passes.
DF Milciades Portillo, Municipal – Portillo was a menace at both ends, making two steals in defense, while calmly converting a second half penalty in Municipal's 5-0 win against Atletico Vega Real.
MF Rudy Barrientos, Municipal – Barrientos was in the middle of just about every Municipal goal against Atletico Vega Real. He had an assist to go along with a great finish for a goal right before halftime. Barrientos ended the night by completing all of his passes and getting two steals.
MF Dwann Oliveira, Sporting San Miguelito – It seemed like everywhere Malacateco turned, Oliveira was there. On the attacking end, the Brazilian had a goal and an assist, while in defense he amassed a whopping seven steals.
MF Edwin Villeda Bernal, Verdes – Bernal was the hero of the night for Verdes, with a goal and an assist in helping Verdes to a 2-2 draw at Platense, making Verdes the first Belizean club to win an SCL series.
MF Marco Bustos, Pacific – Bustos scored a goal in Pacific's 6-0 win versus Waterhouse while completing 27 of 36 passes. He was constantly active, evidenced by his four shots taken.
FW Ramiro Rocca, Real Espana – Rocca was a lifesaver for Real Espana, scoring his team's first two goals from four shots in the 3-1 win against Real Esteli. He also added a steal.
FW Alejandro Diaz, Pacific – Diaz stands atop the 2022 SCL scoring table with three goals after his hat trick performance against Waterhouse. Those three goals came on just four shots.
FW Josh Heard, Pacific – Heard won't ever forget last Tuesday night's 6-0 win against Waterhouse in which he scored two goals and also had two assists. On top of that, he completed 83 percent of his passes.