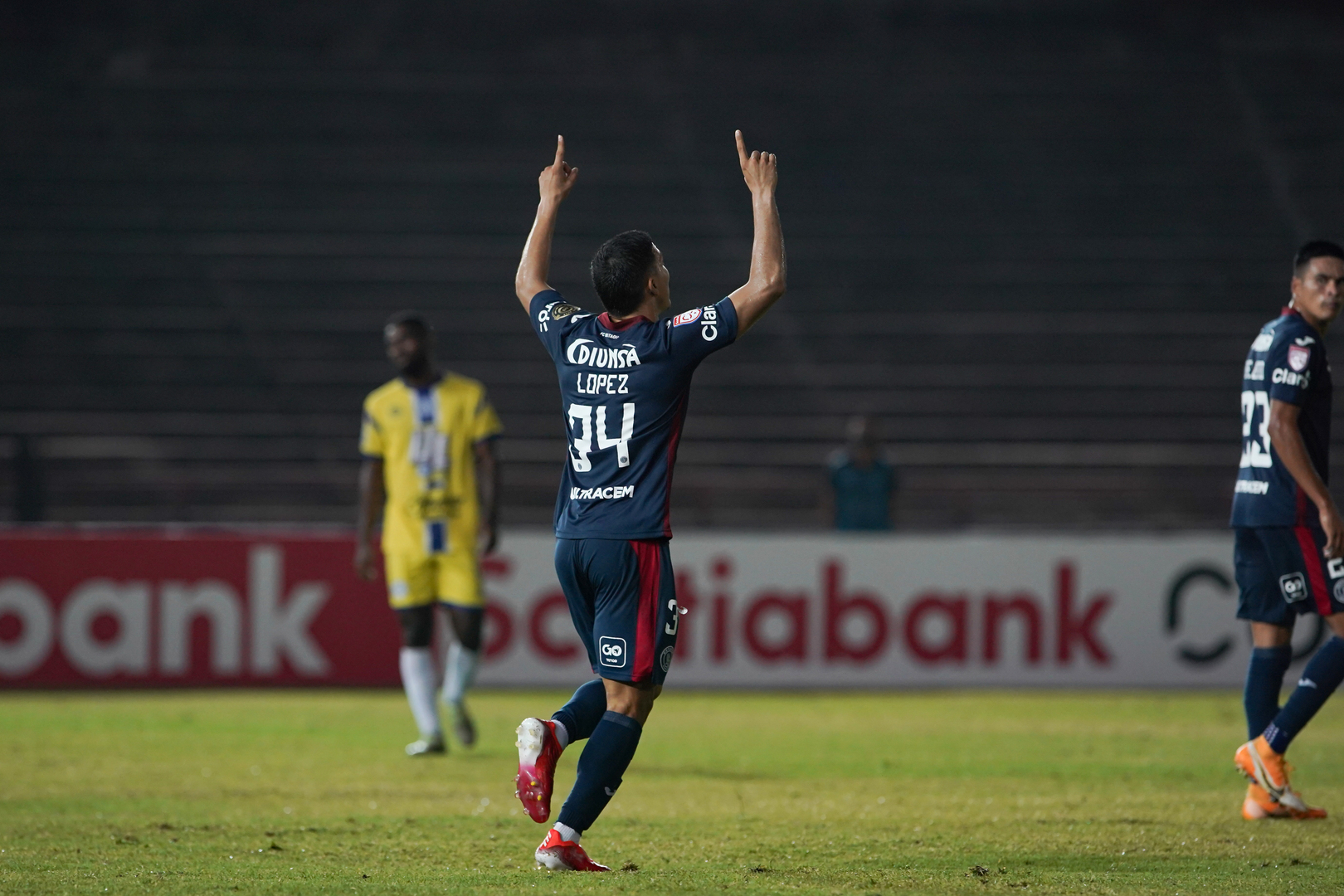 Lopez rallies Motagua for draw at Universitario
Published on
/ Updated on at
MIAMI, Florida – Kevin Lopez scored a pair of second half goals to rally Motagua of Honduras to a 2-2 draw with Universitario of Panama in the 2021 Scotiabank Concacaf League Round of 16 first leg on Thursday night at the Estadio Rod Carew in Panama City, Panama.
CD Universitario were in dreamland early on as they grabbed a 1-0 lead through Jamel Gonzalez in the 18', as Everardo Rouse took advantage of a Motagua defensive error to then feed Gonzalez for the easy tap-in.
Motagua were keen to find an equalizer before halftime and Wesly Decas was set to do it in the 31' off a cross from Kevin Lopez, but the header sailed wide.
Motagua's comeback task got a lot tougher in the 47' when Universitario stretched their lead to 2-0. Ivan Anderson's long-range shot deflected off the post and fell to Leonel Triana, who promptly steered a shot home for the goal.
CD Universitario were flying high, but Motagua's SCL pedigree would soon surface and in the 58' Lopez thumped home a header off an Omar Elvir cross to make it 2-1.
Lopez would then come through again and pulled his side level 2-2 in the 72' on a sensational left-footed shot from outside the area.
The final quarter-hour was back and forth with chances for both sides, including one for Universitario's legendary Panamanian DF Roman Torres, who headed wide of goal.
In the end, the two would settle for the draw, making for a wide-open second leg next week in Honduras.