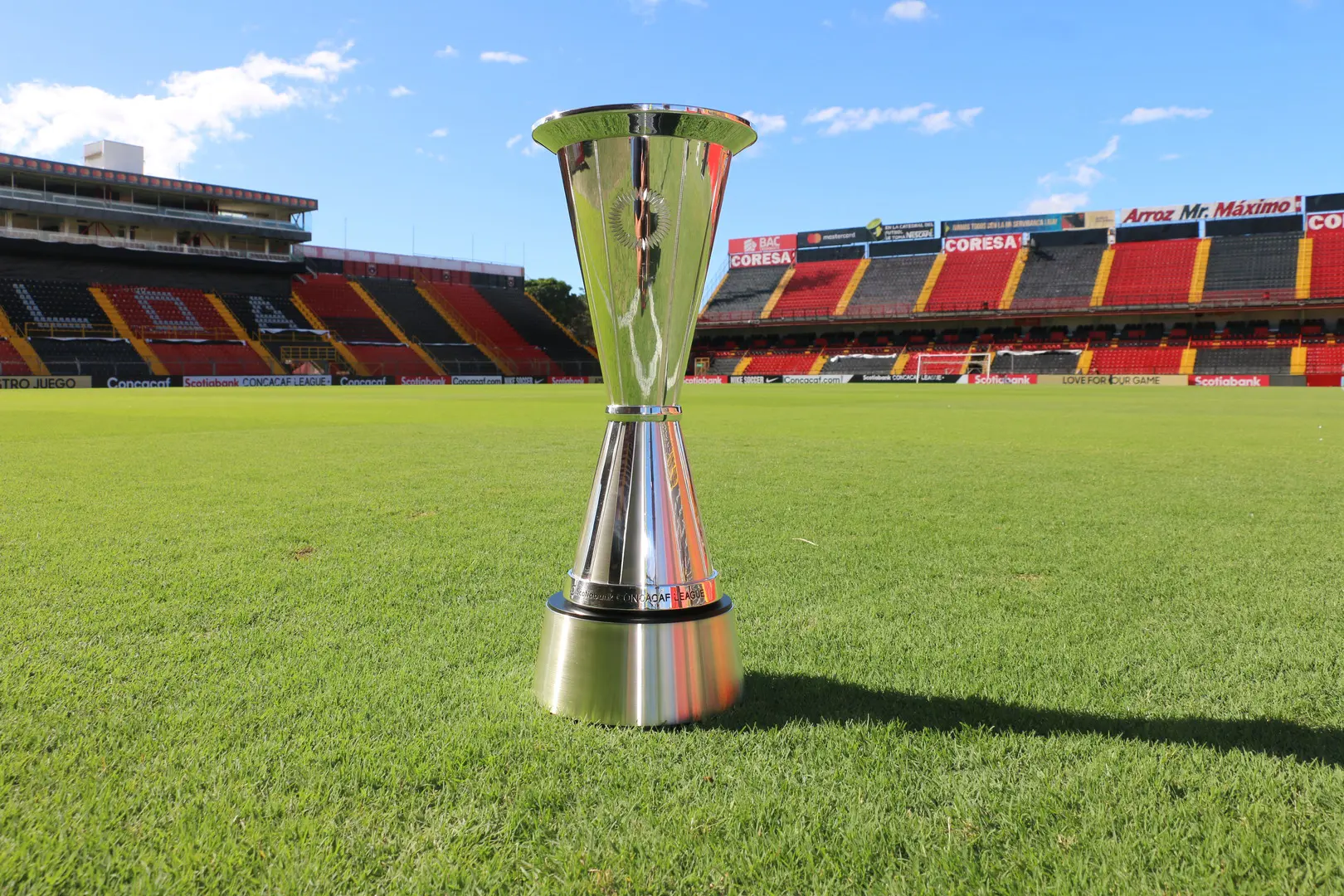 Jolicoeur, Venegas headline 2020 SCL Best XI
Published on
/ Updated on at
MIAMI, Florida – The 2020 Scotiabank Concacaf Champions League is in the books after a thrilling tournament won by Liga Deportiva Alajuelense with a 3-2 victory in the Final over fellow Costa Rican club Deportivo Saprissa.
There were many top performances from players throughout the tournament, yet these 11 all stood out the most at their respective position.
GK Leonel Moreira, Alajuelense
The 2020 Allstate Golden Glove Award winner for the 2020 SCL won his second career SCL (Herediano 2018) after allowing only three goals in four matches, while also registering two clean sheets. Moreira made 12 saves and completed 88 percent of his passes.
DF Yurguin Roman, Alajuelense
Roman enjoyed an excellent tournament with the champions, showing his acumen for scoring with a goal via free kick in the Final. In three matches, he made seven steals and nine clearances, while completing almost 89 percent of his passes.
DF Fernan Faerron, Alajuelense
The 20-year-old center back was named the winner of the Scotiabank Best Young Player Award for his performances in four matches for Alajuelense. Faerron was a human vacuum cleaner in defense, with 12 clearances to go with four steals and completing 88 percent of his passes.
DF Esteban Espindola, Saprissa
The Argentine center back was a steady presence for Saprissa in reaching the Final, with four appearances. In addition to scoring in the Monstruo Morado's 5-0 semifinal win over Arcahaie, Espindola completed 91 percent of his passes, while amassing four clearances and two steals.
DF Elvin Casildo, Olimpia
Casildo was a big reason why Olimpia did not give up a single goal in the entire tournament. In the Honduran club's three matches, Casildo piled up an astounding 14 clearances on top of making three steals and completing 91 percent of his passes.
MF Alex Lopez, Alajuelense
Lopez took home the Scotiabank Golden Ball Award as the tournament's Most Valuable Player after starting in all five of Alajuelense's matches. Lopez led the team in minutes played (435) and collected seven steals and seven shots. His lone goal during the tournament served as the game-winning goal in the Final. Lopez joins teammate Moreira as the only players to have won two SCL titles (Olimpia 2017).
MF Adrian Martinez, Alajuelense
No Alajuelense player registered more shots during the 2020 SCL than Martinez (10). In four matches, he scored a goal, contributed two assists and had seven steals. With an 88 percent completion rate, his passing was also on point.
MF Michael Barrantes, Saprissa
At age 37, Barrantes showed some of his best football in the four matches he played in the SCL. He finished the tournament by completing 91 percent of his passes, plus had three assists to go with six steals and 12 shots.
MF Mariano Torres, Saprissa
Torres produced another top notch tournament by scoring a goal in four matches with the 2019 champions. He led all midfielders by completing 92 percent of his passes and also produced a steal and an assist.
FW Kervens Jolicoeur, Arcahaie
The Haitian club qualified for their first ever Scotiabank Concacaf Champions League thanks to the efforts of Jolicoeur, whose goal in the quarterfinal versus Forge FC led to a 1-1 draw and a penalty shootout victory for the Caribbean club. Jolicoeur completed 85 percent of his passes, while registering six shots and collecting three steals in three matches.
FW Johan Venegas, Saprissa
For the second straight year, Venegas took home honors as the Golden Boot winner after scoring six goals in just two games as a member of Saprissa. The 32-year-old FW accounted for all six of Saprissa's goals in their 4-1 Round of 16 victory against Municipal of Guatemala and the 2-0 quarterfinal victory at Marathon of Honduras. He also completed 91 percent of his passes and had a steal and a clearance.