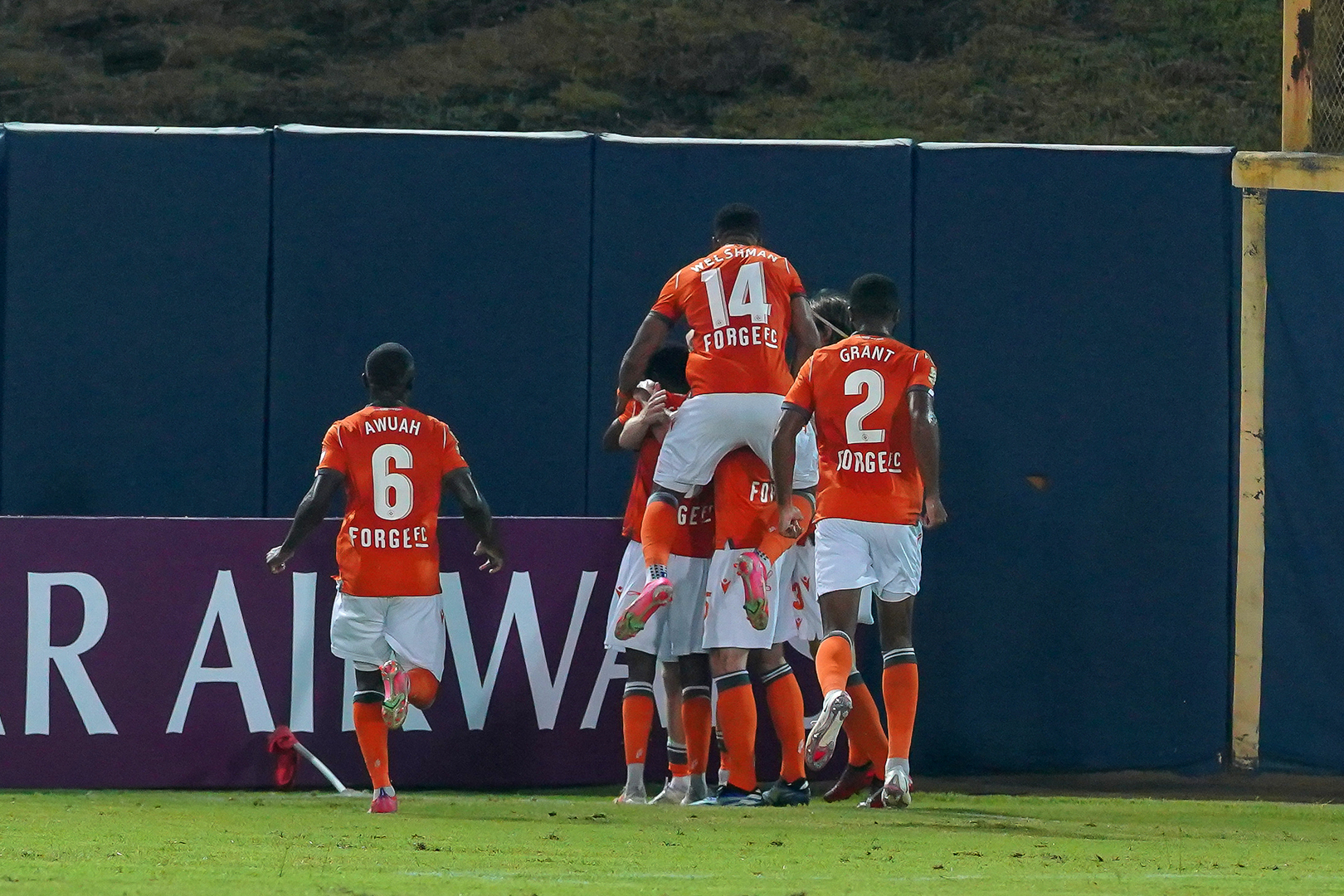 Guastatoya comeback, Forge's away form headline R16
Published on
/ Updated on at
MIAMI, Florida – The Round of 16 matches of the 2021 Scotiabank Concacaf League has concluded and the seven second leg matches produced a number of notable moments.
Another away achievement for Forge FC
For a second straight season, Canada's Forge FC will play in the SCL quarterfinals after another impressive away performance. On the heels of a 0-0 draw in Canada in the first leg with Independiente of Panama, Forge traveled to Panama City and emerged with a 2-0 win in the second leg. It was the fourth win on Central American soil for the Canadian club and improved Forge's away or neutral site record in the SCL to 4W-3D-2L. For years in Concacaf play, North American teams have struggled when playing away to Central American opponents, but Forge have displayed some of their best form on the road.
Guastatoya's epic comeback
Down 2-0 in the match and 3-1 on aggregate with just 10 minutes remaining in their second leg against reigning SCL champions Alajuelense of Costa Rica, things looked bleak for Guatemalan side Guastatoya. But in football, the old mantra that a goal can change anything certainly bore out, as the Chapines suddenly pulled themselves to within a score in the 82' through Omar Dominguez, and then stunned everyone by scoring the series-winning goal in the 90' courtesy of veteran Mexican FW Luis Landin. Not only did they knock out the reigning champions, but Guastatoya also advanced directly to the semifinals and earned themselves a 2022 Scotiabank Concacaf Champions League berth. Needless to say, it was a night that will forever live in club lore.
Motagua reaches fourth straight quarterfinal
When a team advances to the SCL quarterfinals, it reflects a sign of progress for a side that has eliminated at the very least one opponent in the tournament. For the fourth straight season, Honduran giants Motagua have done just that, qualifying for the quarterfinals after defeating Universitario of Panama 3-2 on aggregate after a 1-0 win. After runner-up finishes in 2018 and 2019, Motagua were eliminated in the quarterfinal round in 2020 by domestic rivals Olimpia, and now in 2021 another Honduran opponent, Marathon, stands in Motagua's way of fulfilling their SCL title quest. It remains to be seen whether that will happen or not, but reaching a fourth straight SCL quarterfinal is certainly a worthy achievement for any club.
Torres summons more penalty shootout magic for Marathon
There is just something about SCL penalty shootouts that bring out the best in Marathon GK Denovan Torres. A year ago, in the 2020 Round of 16, Torres made two stops in a penalty shootout to help his club eliminate Antigua GFC. On Wednesday night, Torres found himself in the same situation, this time against Real Esteli of Nicaragua. The 31-year-old shot-stopper would come up big again, making four saves to eventually help Marathon earn a 5-4 shootout win after nine rounds of penalty kicks. Should Marathon face another penalty shootout situation later in the tournament, they will like their chances with Torres in goal.
Saprissa's veterans keep delivering
37, 34 and 37. Those are the ages of three of Saprissa's goalscorers from Thursday night's 4-2 home win against Santa Lucia of Guatemala, with Christian Bolanos, Mariano Torres and Michael Barrantes all finding the back of the net for the Costa Rican club. At this rate, Saprissa's veteran players show no sign of slowing and are playing with energy usually reserved for players in their early-to-mid 20s. That Saprissa fountain of youth could lead to a third straight Final appearance.