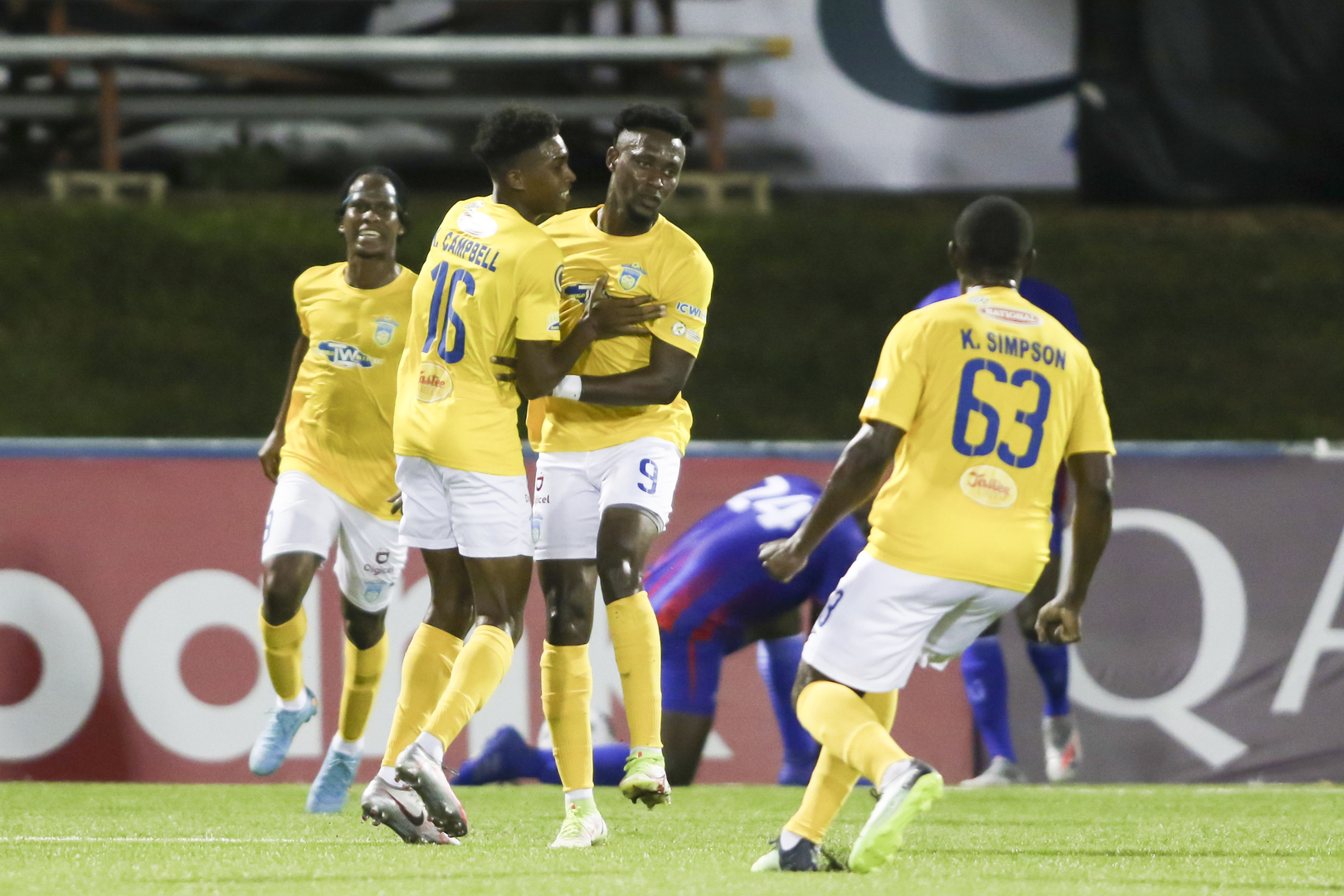 Waterhouse strike in each half to outduel Arcahaie
Published on
/ Updated on at
SANTIAGO DE LOS CABALLEROS – A goal in each half lifted Jamaican side Waterhouse to a
2-0 victory over Arcahaie of Haiti on Sunday in Group B action of the 2022 Flow Concacaf Caribbean Club Championship at the Estadio Cibao FC in Santiago de los Caballeros, Dominican Republic.
The result also qualifies Waterhouse and Dominican Republic side Atletico Vega Real for the knockout stage.
Waterhouse had the stronger start of the two sides and managed to break the deadlock midway
through the first 45 minutes, as Andre Moulton met a cross from the left wing from Shaqueil Bradford and fired into net for a 1-0 lead.
Arcahaie sought to get back on level terms and had a good look at it in the 51' through Clifford Thomas, but Waterhouse GK Kemar Foster was alert and made the save.
Waterhouse were also aiming to add another goal to their total and moments after missing wide
with a header, Devroy Grey completed a fantastic solo move with a strong finish into net in the 78' to double the lead, 2-0.
Arcahaie kept fighting, though, and came within a whisker of pulling a goal back in the 81' when
a hard hit from Kenley Hazard smacked off the crossbar.
In the end, Waterhouse were able to nail down the three points to book their place in the next round.
Next Tuesday, they will face-off Atlético Vega Real for first place of the group.