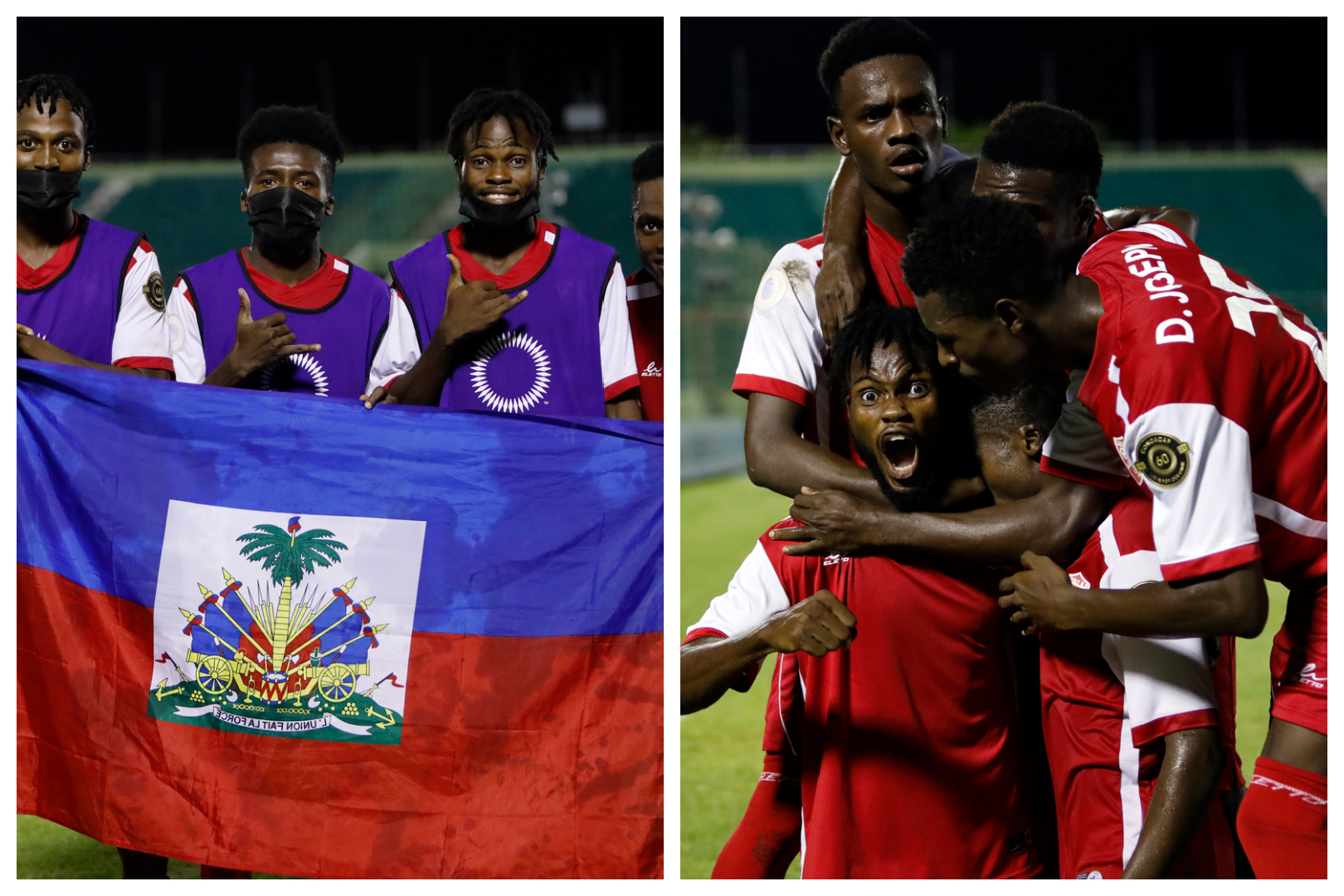 Inter Moengo, Cavaly AS vie for SCCL berth
Published on
/ Updated on at
SANTO DOMINGO, Dominican Republic – A berth in the 2022 Scotiabank Concacaf Champions League will be at stake on Tuesday night when Inter Moengo Tapoe of Suriname take on Cavaly AS of Haiti in the Final of the 2021 Flow Concacaf Caribbean Club Championship at the Estadio Olimpico Felix Sanchez in Santo Domingo, Dominican Republic.
Each team arrived into the Final after convincing wins in the semifinals. Inter Moengo used a strong second half performance to down Metropolitan of Puerto Rico 3-1, while Cavaly kept a clean sheet in a 2-0 victory over AS Samaritaine of Martinique.
Both teams have impressed with their defensive performances in the tournament. Inter Moengo conceded just one goal in two group stage matches, while Cavaly allowed a single goal in three group stage contests.
There is also plenty of firepower between the two sides, with Inter Moengo boasting the likes of Rievaldo Doorson, Miguel Darson and Romeo Kastiel, who all have three goals in the tournament.
Cavaly have weapons as well, namely Dorvil Gamael and Roody Joseph with three goals each.
A win would represent a first ever appearance in the SCCL for either side.
The last time that a team from Suriname faced a Haitian team in Concacaf play, Robinhood of Suriname managed to eliminate Capoise of Haiti in the Preliminary Round of the 2019 Scotiabank Concacaf League.
While the winner of Tuesday's Final will qualify for the SCCL, the loser will play in the 2021 SCL.