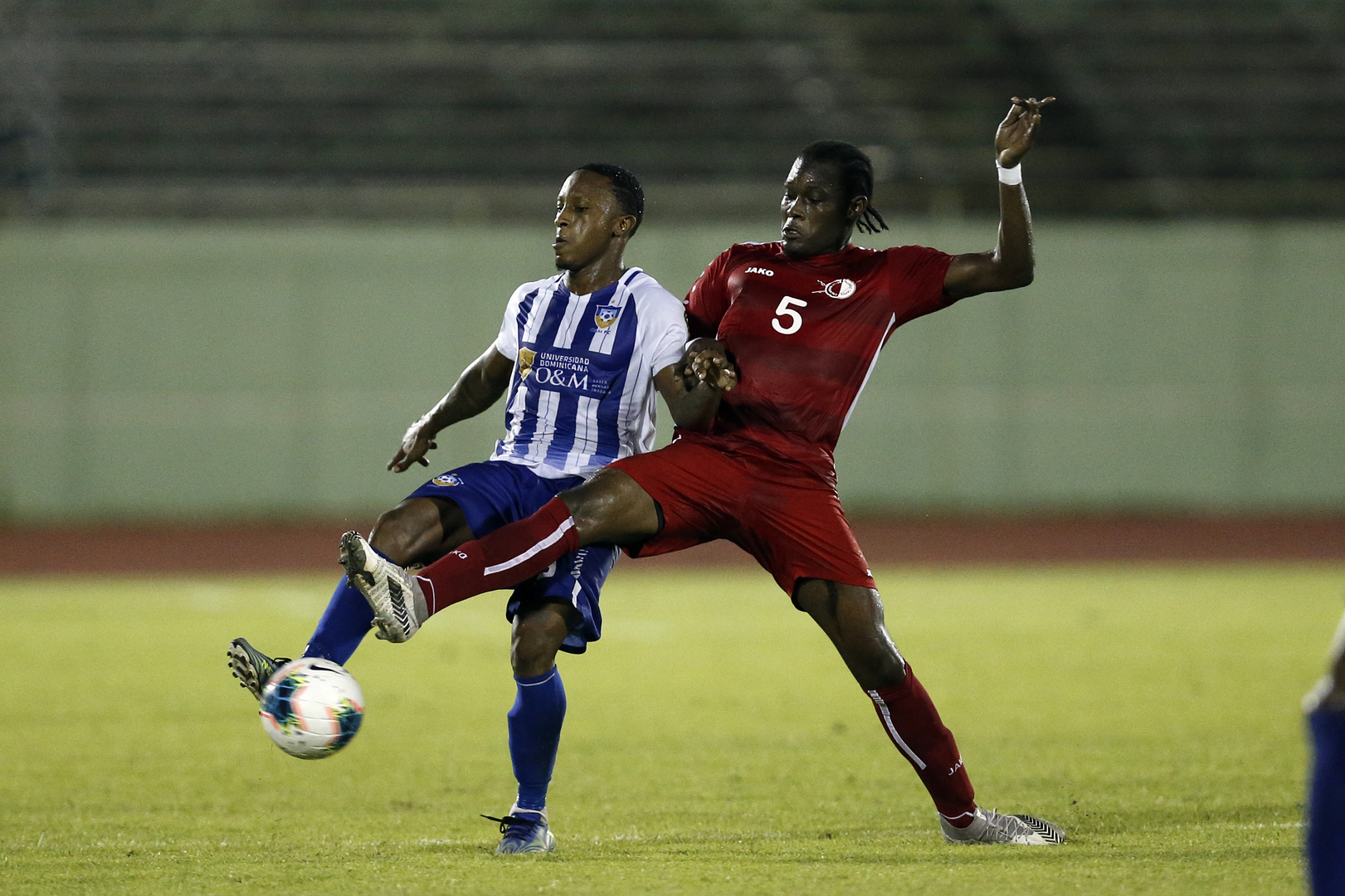 Exciting semifinals on the docket at the 2021 FCCCC
Published on
/ Updated on at
SANTO DOMINGO, Dominican Republic – A pair of exciting semifinals are on the docket in the 2021 Flow Concacaf Caribbean Club Championship on Sunday at the Estadio Olimpico Felix Sanchez in Santo Domingo, Dominican Republic.
The day will begin with Inter Moengo Tapoe of Suriname taking on Metropolitan of Puerto Rico.
The Suriname squad showed their strength at both ends of the field in the group stage by scoring 13 goals and allowing just one. Among the players finding the back of the net have been Suriname National Team call-ups Miguel Darson and Serginho Eduard.
Meanwhile, Metropolitan can call upon two dangermen when it comes to scoring goals, starting with Jorge Rivera, who has three goals in the tournament. Hector Ramos, a player with four career Scotiabank Concacaf Champions League goals, can also be relied upon in a big situation and already has a goal in the tournament.
The nightcap will see AS Samaritaine of Martinique do battle with Cavaly AS of Haiti.
Samaritaine emerged on top of Group B ahead of Haiti's Don Bosco on goal difference and will look to take the next step against Cavaly. Most of Samaritaine's scoring output has come from Patrick Percin and Dylan Florent, with two goals each.
Cavaly navigated their way through a very difficult Group D and came out on top with a 3W-0D-0L record with 10 goals scored and just one conceded. Both Roody Joseph and Dorvil Gamael have three goals in the tournament and are a threat anytime they have the ball at their feet in the opponent's half.