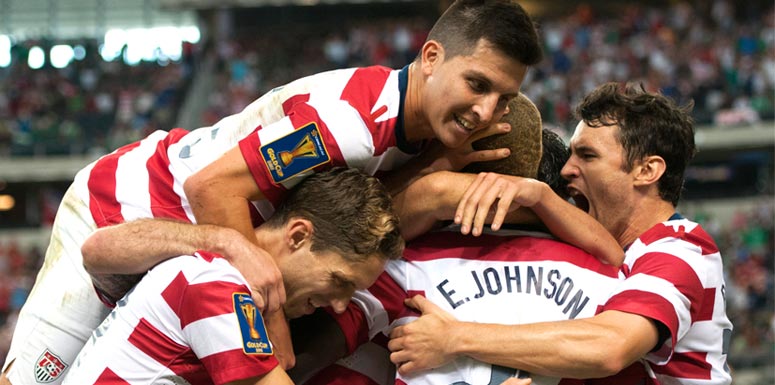 U.S. to meet Czech Republic in friendly
Published on
/ Updated on at
After the 2014 FIFA World Cup, the United States (pictured) will return to action in an international friendly at the Czech Republic on September 3, 2014. (Photo: Mexsport)
CHICAGO -- The United States will face the Czech Republic in an international friendly on September 3 in Prague, it was announced Monday.
It will be the Americans' first match after the 2014 FIFA World Cup.
"While we are focused on preparing for the 2014 FIFA World Cup, we must always look ahead and therefore we are thrilled to get this match against the Czech Republic," said U.S. head coach Jurgen Klinsmann.  "Historically, they have a very good team, and they are going to be preparing for a huge challenge against the Netherlands in their opening game of qualifying for the European Championships, so we expect this to be a tough match and another good benchmark for our team."
The U.S. will be aiming for its first-ever victory over the Czech Republic, following losses in three previous encounters.  Most recently, the teams squared off prior to the 2010 World Cup as the U.S. fell 4-2 on May 25, 2010, in East Hartford, Connecticut. 
The Czech Republic was drawn into Group A in qualifying for the 2016 European Championship and opens its campaign on September 9 at home against the Netherlands.