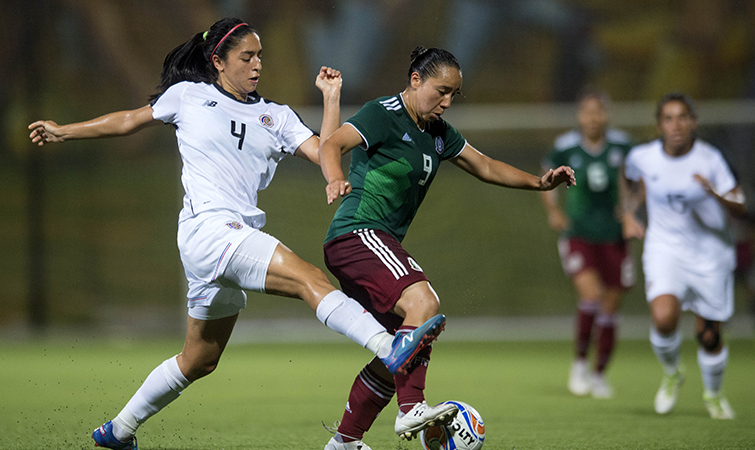 Mexico claims soccer gold medal in the women's Central American and Caribbean Games
Published on
/ Updated on at
BARRANQUILLA.- Mexico defeated Costa Rica, 3-1, in the final of the Central American and Caribbean Games Barranquilla 2018 and claimed the Gold Medal in the Women's Soccer competition on Monday night at Estadio Moderno Julio Torres.
In the Gold medal game, Costa Rica could not hold onto a first half lead thanks to a Katherine Alvarado goal in the 15th minute and fell 3-1.
Veronica Charlyn Corral equalized for the Mexicans in the 60th minute and then Vaitiare Robles Salas in the 62th minute and Katlyn Johnsson Carreon in the 63th minute sealed the win for the Aztecas.
This is the second consecutive time that Mexico, coached by Roberto Medina, have reached the soccer finals at the games after winning four years ago in Veracruz, where they beat 2-0 to Colombia in the final. For Costa Rica, was the first time they won the silver medial
In the Bronze Medal game, Venezuela relied on a goal by Paola del Carmen Villamizar to beat Trinidad and Tobago 1-0.
Central American and Caribben Games (Women)
Women's football was introduced to the Central American and Caribbean Games in 2010.
Year Gold Medad Silver Medal Bronze Medal Venue
2010 Venezuela Trinidad and Tobago Guatemala Mayaguez, PR
2014 Mexico Colombia Costa Rica Veracruz, Mex
2018 Mexico Costa Rica Venezuela Barranquilla, Col