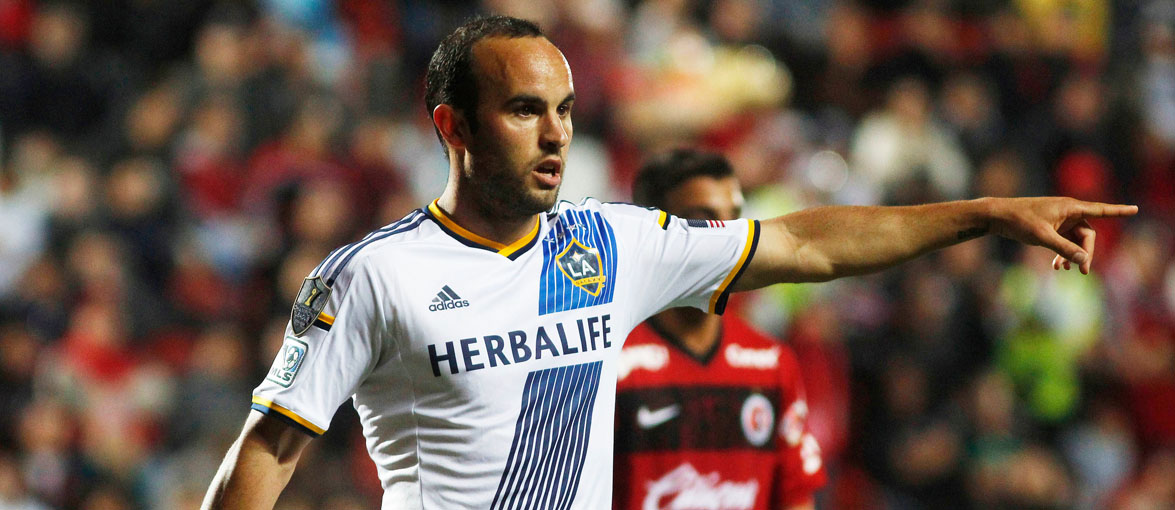 Landon Donovan announces retirement
Published on
/ Updated on at
U.S. soccer legend Landon Donovan (pictured) announced his retirement on August 7, 2014. (Photo: Mexsport)
CARSON, California -- Landon Donovan has decided to call it a career.
The 32-year-old U.S. international announced Thursday that he will retire from professional soccer following this Major League Soccer season.
"After careful deliberation and many conversations with those closest to me, I have decided that this will be my last year as a professional soccer player," Donovan said.  "It has been more than anything I could have dreamed of to represent the LA Galaxy, the San Jose Earthquakes, Everton, U.S. Soccer and Major League Soccer throughout my career. There are so many people I want to thank who have inspired me, guided me and helped me on this incredible journey. I simply could not have accomplished what I did during my playing career without an overwhelming amount of support from my family, my friends and many others."
Donovan played in three World Cups and in six CONCACAF Gold Cups, capturing it four times.  He was named winner of the Golden Ball as the tournament's most outstanding player in the 2013 Gold Cup -- the first time he earned that honor – and, with five goals, shared the Golden Boot award with teammate Chris Wondolowski and Panama's Gabriel Torres
The forward/midfielder, who was left off the 2014 World Cup team by U.S. national coach Jurgen Klinsmann, forged a memorable career.
He has scored an MLS-record 138 goals, won five MLS Cups (2001, 2003, 2005, 2011, 2012) and a one Lamar Hunt/U.S. Open Cup (2005).
Donovan appeared in a record 14 consecutive MLS all-star games (2001-2014), scoring the game-winner in a 2-1 victory over Bayern Munich – one of his old clubs -- on Wednesday.  Additionally, he was named to the MLS Best XI six times, the MLS MVP (2009) and won the Golden Boot (2008), as well as being a two-time MLS Cup MVP (2003, 2011).
The all-time U.S. leader in goals (57) and assists (57) made 156 international appearances.
His most memorable goal was scored in the waning minutes of a group-stage game against Algeria in the 2010 World Cup, a tally that gave the Americans a 1-0 victory, the group title and a spot in the Round of 16.