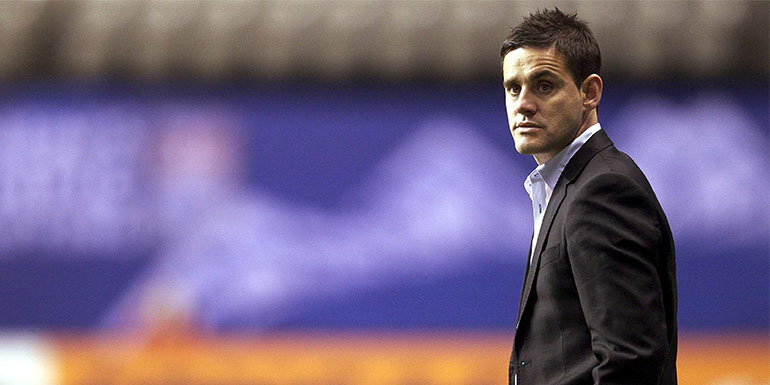 Herdman to lead Canadian women through 2020
Published on
/ Updated on at
The contract of Canada women's national team head John Herdman (pictured) has been extended through 2020.  (Photo: Mexsport)
VANCOUVER -- The Canadian Soccer Association revealed Thursday that the contract of women's national team head coach John Herdman was extended through 2020.  The 38-year-old has posted a record of 22 wins, six draws and 13 losses in 41 matches since taking the program's reigns program in September 2011.
The announcement was made in Vancouver at a press conference which also included the news that the Canadians will return to BC Place for an international friendly against Mexico on November 24, 2013.
"The Canadian Soccer Association is thrilled to renew its commitment of having John Herdman as Canada's Women's National Team Head Coach through 2020," said Peter Montopoli, General Secretary of the Canadian Soccer Association as well as Chief Executive Officer for the National Organising Committee of the FIFA Women's World Cup Canada 2015. "Just like it was the case when we initially announced him as our new Women's Head Coach two years ago almost to the day, we continue to believe that John has the leadership and vision to develop the clear pathway this country needs to grow women's football in addition to world-class performances on the pitch."
Last year, Herdman guided Canada to a second-place finish at the CONCACAF Women's Olympic Qualifying tournament and a bronze medal at the London 2012 Women's Olympic Football Tournament.
"I am thrilled to know that I have the support from the Canadian Soccer Association to not only build a strong Women's program but also to have the opportunity to implement it and see it through after the Canada 2015," said the England-born Herdman.  "We now have the clarity to move forward, focus on our performances and put in place the stepping stones to truly leaving a lasting legacy for women's football in Canada."
Ahead of the November match against Mexico, Canada will face Korea Republic on October 30, 2013, at Edmonton's Commonwealth Stadium (which is also the venue for the June 6 opener of the 2015 FIFA Women's World Cup).
Announced earlier this week, CONCACAF rival United States will host Canada in another friendly on January 31, 2014, at a location to be determined.
NOTES: Vancouver's BC Place is one of six venues for the 2015 FIFA Women's World Cup, including the championship match on July 5, 2015.