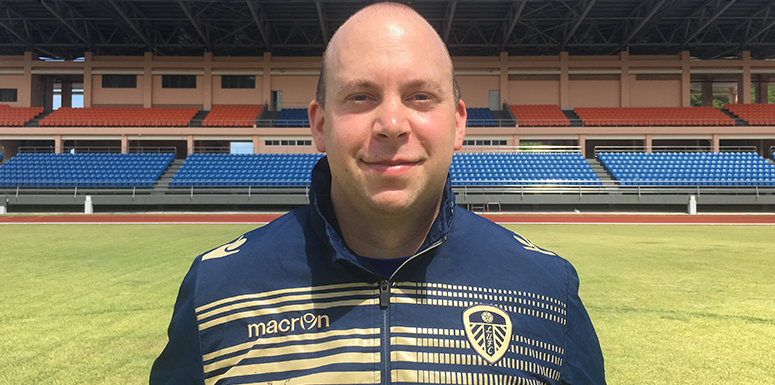 Greenwood appointed new Guyana FF technical director
Published on
/ Updated on at
Ian Greenwood (pictured) will begin his tenure as Guyana Football Federation technical director on October 8, 2016.
GEORGETOWN, Guyana – The Guyana Football Federation announced that Ian Greenwood has been appointed as Technical Director, signing the Englishman to a four-year contract.
Greenwood, a UEFA-qualified coach, has more than 10 years of coaching/education/management experience at various levels of the sport, including the U14, U15, U16, U18 and U21 teams at Leeds United (2004-07, 2014=16).
He has also held several coaching positions at Huddersfield Town (2007-14) and Leeds City College Football Academy (2010-12).
Throughout his career, Greenwood has designed club curriculum and technical programs, supported squad and team management; and progressed players to the first team. He holds an MSc Degree in Sports Coaching.
Applications for the position were received from potential candidates in eight countries as far away as the Philippines. Six individuals were shortlisted, with interviews being done in two parts over July and August.
Greenwood is replacing Claude Bolton, who resigned on March 1.