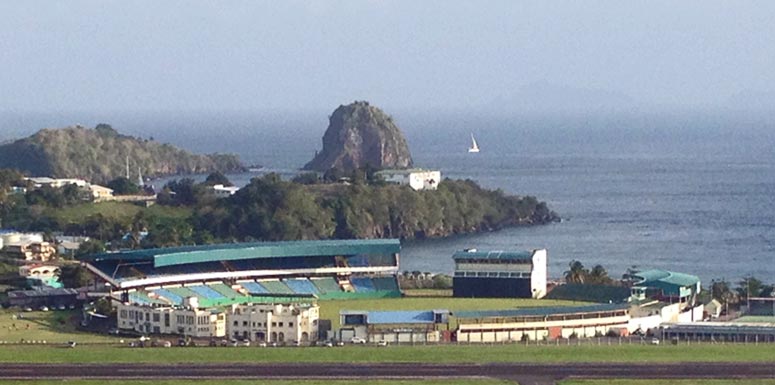 Grassroots course a hit in St. Vincent
Published on
/ Updated on at
St.Vincent and the Grenadines played host to the latest CONCACAF Grassroots program, which concluded on Saturday at the Arnos Vale Stadium in Kingstown with a hugely popular football festival, attended by over 140 schoolchildren.
For the previous two days, CONCACAF instructors worked with around 20 coach-educators in classroom and field environments, introducing them to best-practices in developing the sport at a grassroots level for kids.
The course also featured a module from CONCACAF's Embrace Diversity campaign focusing on issues relating to non-discrimination and inclusive modes of participation. Instructor Ces Podd, a former professional footballer in England with Bradford City, who hails from St. Kitts and Nevis, added to the course with his accounts of facing up to racial discrimination in the English football in the 1970's and 80's.
The next CONCACAF grassroots course is scheduled for St. Kitts and Nevis from February 27th.