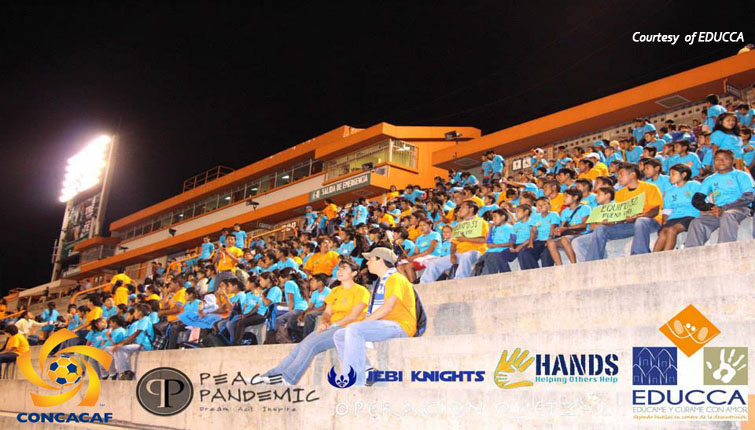 CONCACAF supports social initiative in the region
Published on
/ Updated on at
GUATEMALA CITY, Guatemala– In an effort to bring football closer to the community, CONCACAF supported Operacion Quetzal to ensure that 400 local kids were able to attend a football match for the first time. CONCACAF Champions League hosted this group during the game between Montreal Impact and CD Heredia, in Guatemala City on August 21th. 
The Confederation, through the Central American Football Union (UNCAF), coordinated efforts to extend courtesy tickets to children from various orphan homes in order to support Operacion Quetzal, the fundraising program orchestrated by Montreal Impact defender Jeb Brovsky.
The idea for this initiative first dawned on the Montreal defender when he learned his club would face Heredia in a Champions League match. This opportunity would continue the work his family started in Guatemala in December 2012, when they visited the Central American nation to host camps in various orphanages to empower boys and girls through football.
In order to raise funds, Brovsky and other organizations started Operacion Quetzal, and raised $12,000 to engage children of the country and provide some relief from their otherwise dire situations. These groups coordinated the logistics in Guatemala, managed to transport the kids to and from the Cementos Progreso stadium, recruited volunteers to supervise the children and made sure the Operacion was a success.
 Supporters came armed with memorabilia and signs, and thanked Brovsky for his efforts.
 For more information on Operacion Quetzal and Peace Pandemic visit http://jebiknights.ca/operacion-quetzal
 Follow CONCACAF Champions League news, results and highlights on CONCACAF.com