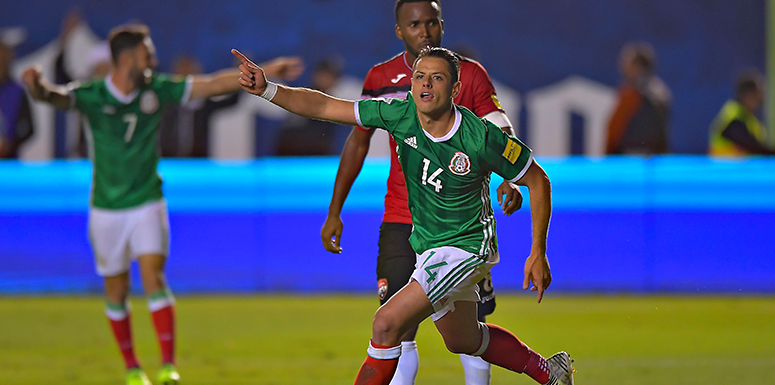 CONCACAF Awards: Javier Hernandez - Pure quality
Published on
/ Updated on at
Forward Javier Hernandez (pictured) became Mexico's all-time leading scorer in 2017. (Photo: Mexsport)
Javier Hernandez (FW) – West Ham United FC (ENG); Mexico
As perhaps CONCACAF's best-known player for nearly 10 years, forward Javier Hernandez maintains a high level of production.  He helped Mexico qualify for the 2018 FIFA World Cup, competing in five CONCACAF Hexagonal matches in 2017 and scoring two goals.  The 29-year-old forward also netted once in four matches for the Tricolor during the 2017 FIFA Confederations Cup.  Through November 4, 2017, he struck for four goals in 11 games for West Ham United in English Premier League.  Prior to his summer move to the Hammers, Hernandez tallied six goals in 13 German Bundesliga games for Bayer Leverkusen from January 1-May 30, 2017.  The former Manchester United standout was the 2015 CONCACAF Player of the Year.
[do action="article_quote"]To vote for the CONCACAF Male Player of the Year, click here.[/do]
Fans can vote for all the 2017 CONCACAF Awards categories as many times as they like until December 13, 2017, at 11:59pm ET at awards.concacaf.com.