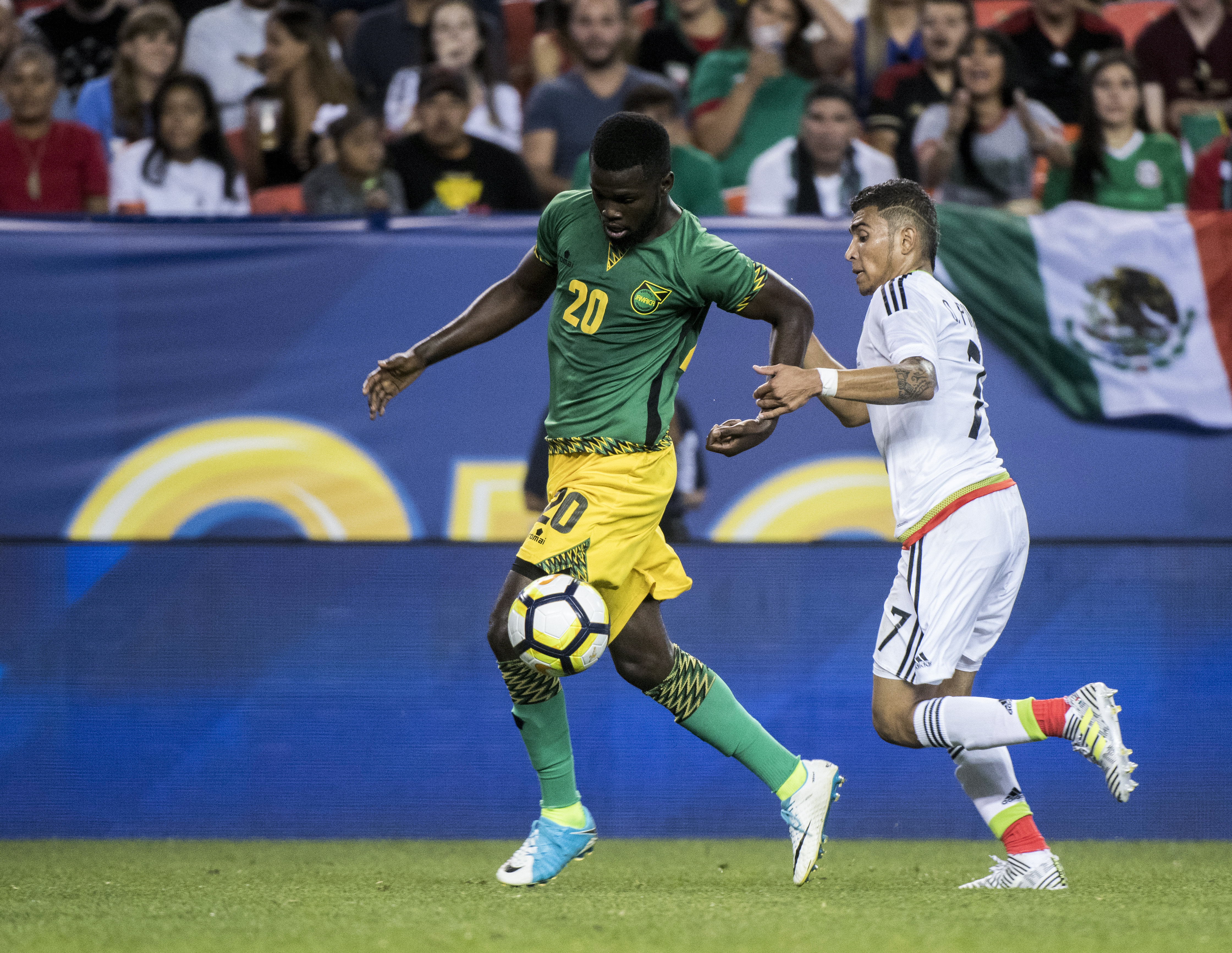 2017 Gold Cup: Lawrence strike lifts Jamaica over Mexico
Published on
/ Updated on at
MIAMI, Florida – This Friday at 7:00 PM ET, Concacaf will be airing a re-broadcast of two Concacaf Gold Cup classics, the first being the 2019 Gold Cup quarterfinal between Mexico and Costa Rica, followed by the 2017 Gold Cup semifinal between Jamaica and Mexico. Both matches will be shown on Concacaf's Facebook and YouTube pages, plus the Concacaf App.
There was plenty of familiarity between Jamaica and Mexico when they took to the field at the Rose Bowl in Pasadena, California for their 2017 Gold Cup semifinal.
The two sides had met two years earlier in the 2015 Gold Cup Final, won 3-1 by Mexico in what was the first ever Gold Cup Final appearance for a Caribbean nation.
In the summer of 2016, the Reggae Boyz and El Tricolor would square off in the group stage of the Copa America Centenario and Mexico would pocket a 2-0 victory.
The 2017 Gold Cup was no different, as the teams met in the group stage, but this time the islanders would earn a 0-0 draw against Mexico, setting the stage for their dramatic semifinal rematch.
Jamaica GK and 2017 Gold Cup Golden Glove Winner Andre Blake was at his best, making back-to-back saves in the 12' as Mexico pressured early.
But the best of the bunch would come in the 25' when Mexico FW Erick Torres was left unmarked and smacked a header goalward, only for Blake to make a reaction save.
Jamaica grew in confidence as the match wore on and the score still locked at 0-0. Ricardo Morris was presented with a scoring chance in the 56', but fired his left-footed shot at Mexico GK Jesus Corona. Later a Damion Lowe header in the 78' forced Corona into another stretch save to keep it scoreless.
The pivotal moment would arrive in the 88' when Jamaica won a free kick outside the Mexico area. DF Kemar Lawrence stepped up and swung a left-footed shot that curled around the Mexico wall and into the left side of net to hand Jamaica a late 1-0 lead.
From there, Blake and the Jamaican defense took over to nail down the victory and a berth in a second straight Gold Cup Final.