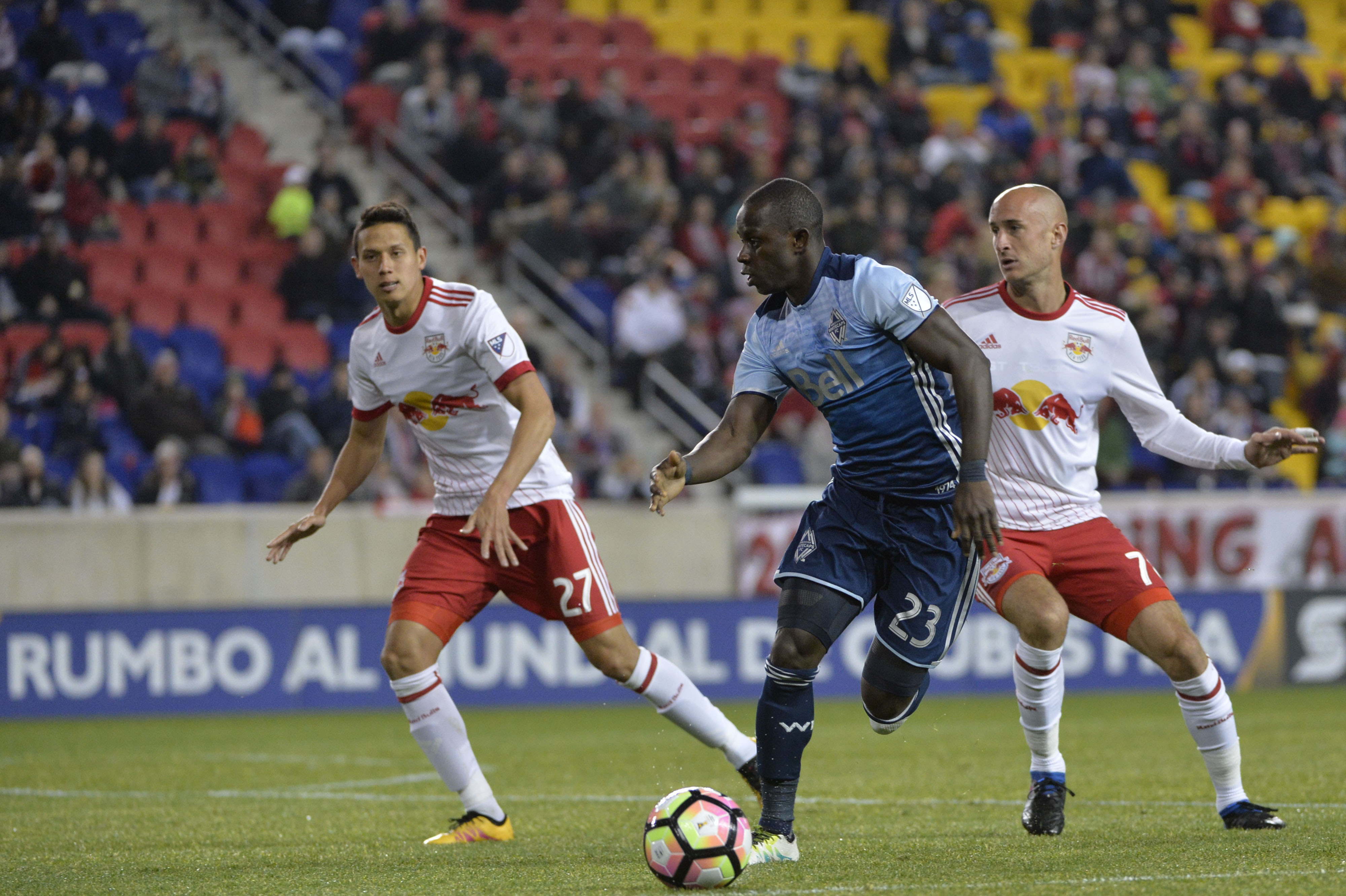 2016-17 SCCL: Manneh, Ousted help Whitecaps earn draw with Red Bulls
Published on
/ Updated on at
MIAMI, Florida – This Friday at 7:00 PM ET, Concacaf will be airing a re-broadcast of the 2019 Scotiabank Concacaf Champions League quarterfinal second leg between Atlanta United and Monterrey, followed by the 2016-17 SCCL quarterfinal second leg between the Vancouver Whitecaps and the New York Red Bulls. Both matches will be shown on Concacaf's Facebook and YouTube pages, plus the Concacaf App.
The 2016-17 quarterfinals was the setting of a rare all-MLS battle between the Vancouver Whitecaps and the New York Red Bulls.
It was the first time since the 2011-12 edition when Toronto FC and the Los Angeles Galaxy squared off in the final eight that two teams from MLS met in a SCCL knockout round series.
The Whitecaps had earned a spot in the quarterfinals thanks to a commanding performance in the group stage in which they finished atop a group consisting of Sporting Kansas City and Trinidad and Tobago's Central FC with a 4W-0D-0L record.
Meanwhile, the Red Bulls had advanced to the knockout round thanks to a first-place finish in a group that saw them register a 2W-2D-0L record against El Salvador's Alianza and Antigua GFC of Guatemala.
The two teams would meet in a key first leg tie on February 22, 2017 at Red Bull Arena in Harrison, New Jersey and after an early chance from FW Cristian Techera, Vancouver would score a big away goal in the 38' to take a 1-0 lead.
A corner kick was curled in and headed by DF Kendall Waston, with FW Kekuta Manneh latching onto it with a header, redirecting the ball into the net for the score.
The Red Bulls were keen to battle back in the second half and had a golden opportunity to do so through Sacha Kljestan at the penalty spot after Daniel Royer was fouled in the area, but Whitecaps GK David Ousted came up with a massive stop to maintain Vancouver's advantage.
New York kept at it and would get the equalizer in the 62' through an excellent right-footed finish from Bradley Wright-Phillips to make it a 1-1 contest.
In the end, though, the Whitecaps defense would hold on and secure a very positive result to take home to Vancouver for the second leg.