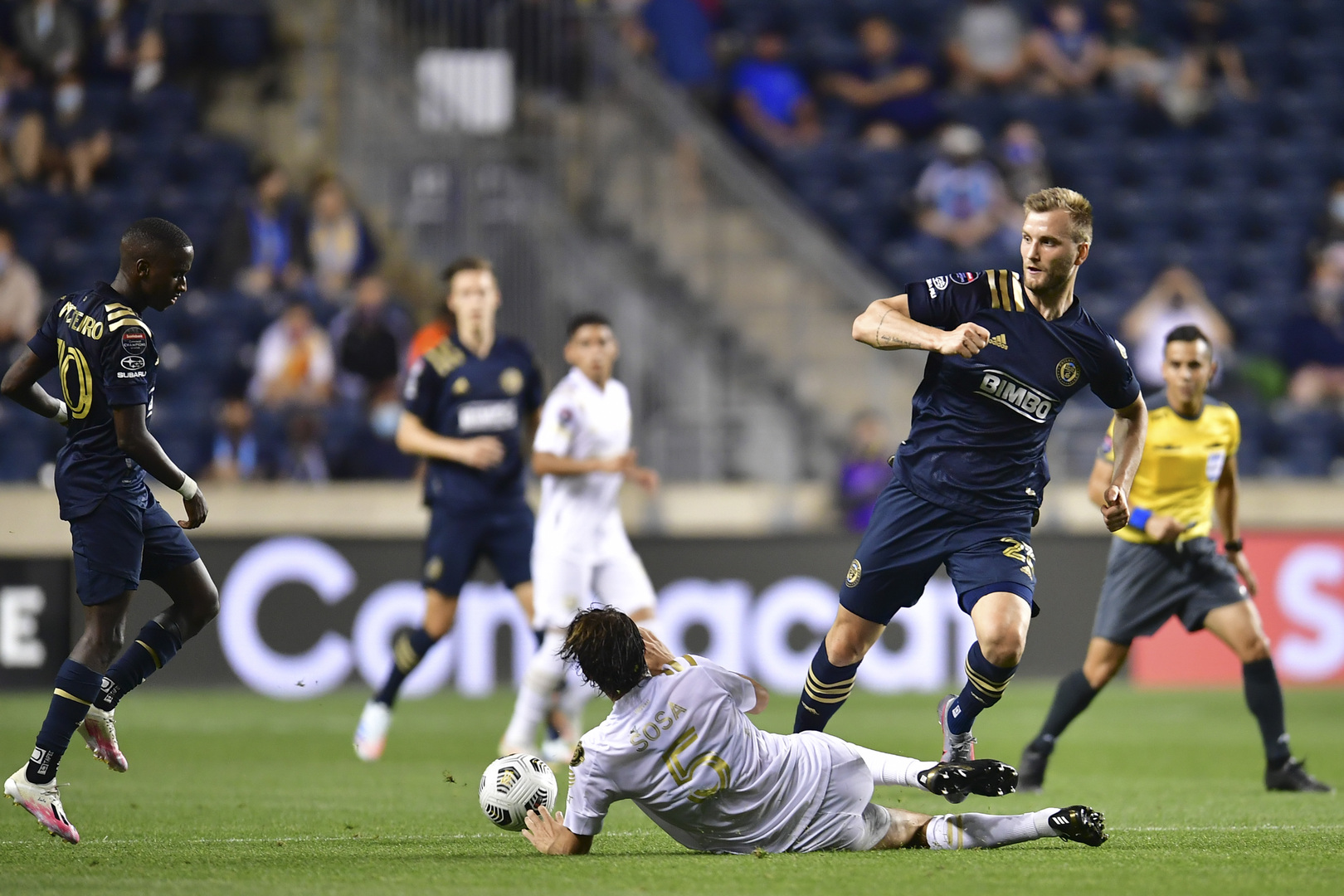 Przybylko goal nails down Union berth in semifinals
Published on
/ Updated on at
Chester, Pennsylvania.- The Philadelphia Union punched their ticket to the 2021 Scotiabank Concacaf Champions League semifinals with a 1-1 draw versus Atlanta United in their quarterfinal second leg on Tuesday night at Subaru Park in Chester, Pennsylvania.
The scoreline resulted in a 4-1 aggregate victory for Philadelphia, who are through to the final four of the tournament in their first ever SCCL.
The Union came out very strong and created early scoring chances for Olivier Mbaizo, Kacper Przybylko and Leon Flach, but were unable to find a way past Atlanta United GK Brad Guzan.
Just when it looked like the two teams would retreat to the halftime dressing rooms scoreless, the visitors struck to take a 1-0 lead when Santiago Sosa received a pass, spun off a defender and fired a right-footed shot into net.


The Sosa goal set the stage for an interesting start to the second half, with Atlanta United just two scores away from evening the series.
The action was end-to-end, making for a wide-open affair. Atlanta United were committing numbers forward in hopes of pulling another goal back, leaving space in the back, but Philadelphia could not take advantage on the counterattack like in the first leg, the best chance an Alejandro Bedoya header that glanced off the crossbar.
Atlanta United continued to push, but in the end, Philadelphia GK Andre Blake stood tall, allowing Przybylko to score his 2021 SCCL-leading fifth goal in the 88' to complete the 1-1 scoreline and wrap up the result for his side.