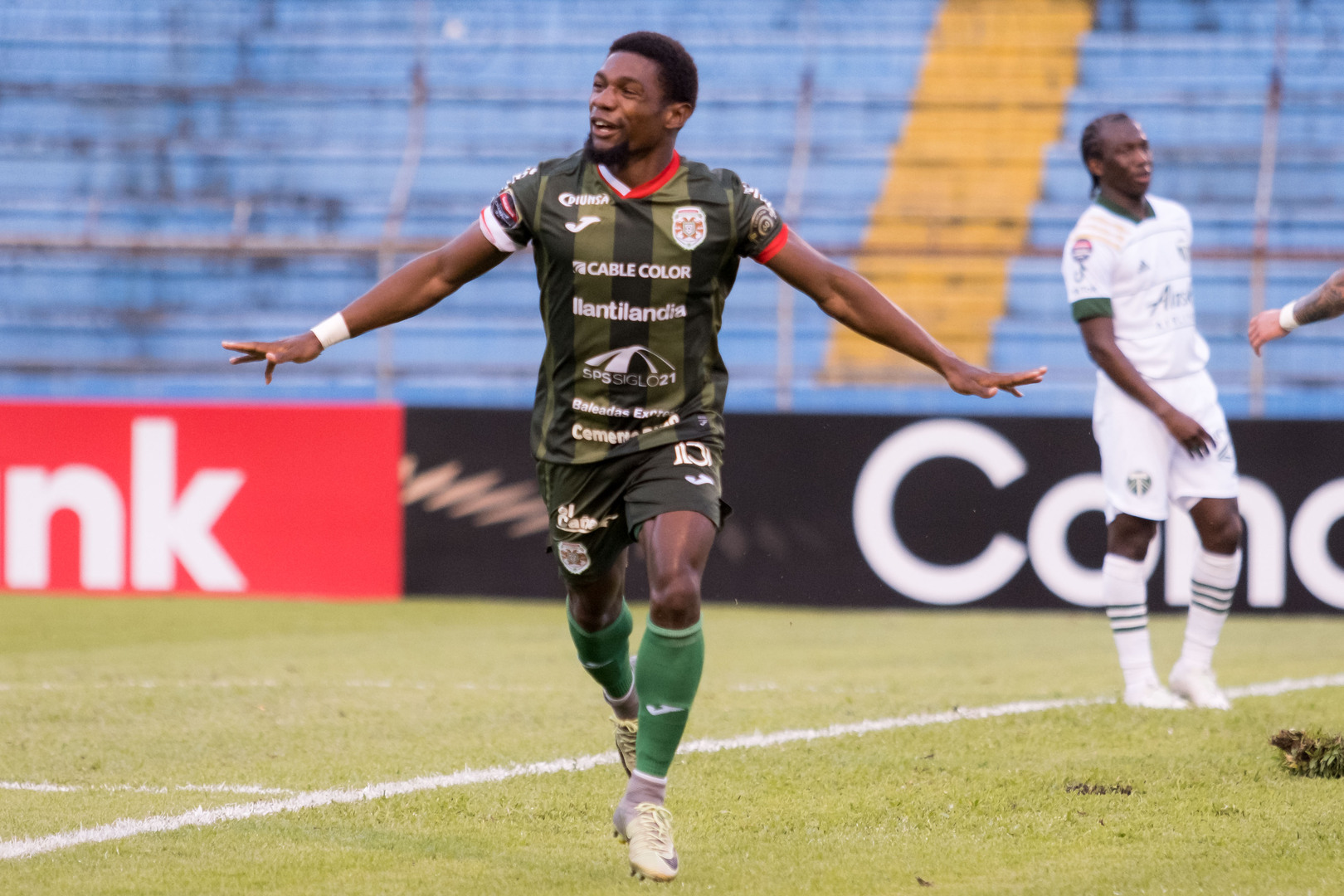 Marathon, Portland kick off SCCL with a bang
Published on
/ Updated on at

MIAMI, Florida – The 2021 Scotiabank Concacaf Champions League kicked off with a bang as CD Marathon of Honduras played to a thrilling 2-2 draw with the Portland Timbers in the first leg of their 2021 SCCL Round of 16 series on Tuesday  at the Estadio Olimpico Metropolitano in San Pedro Sula, Honduras.
Portland enjoyed a very strong start and had several early looks at goal, including an Eryk Williamson chance that produced a superb reaction save from Marathon GK Denovan Torres.
Portland's pressure would finally pay off with Felipe Mora breaking the deadlock with a composed left-footed finish to hand the Timbers a 1-0 lead in the 35'.
Marathon's reaction was almost immediate and the score quickly changed to 1-1 in the 39' with Brayan Castillo slotting home a cross from Edwin Solano.
Clark showed he could match the goalkeeping heroics of Torres by making a top-notch save of his own in the 54' when he dived to his left to save a Mathias Techera effort.
Portland would then regain the lead 2-1 in the 59' via a free kick from Diego Valeri that struck the crossbar before hitting the back of Torres and deflecting into goal.
Back and forth the two teams went and Marathon managed to pull level again 2-2 in the 68' with a fantastic left-footed strike from Marlon Ramirez.
Both defenses would take over from there, leaving things wide open heading into next week's return leg in Portland.