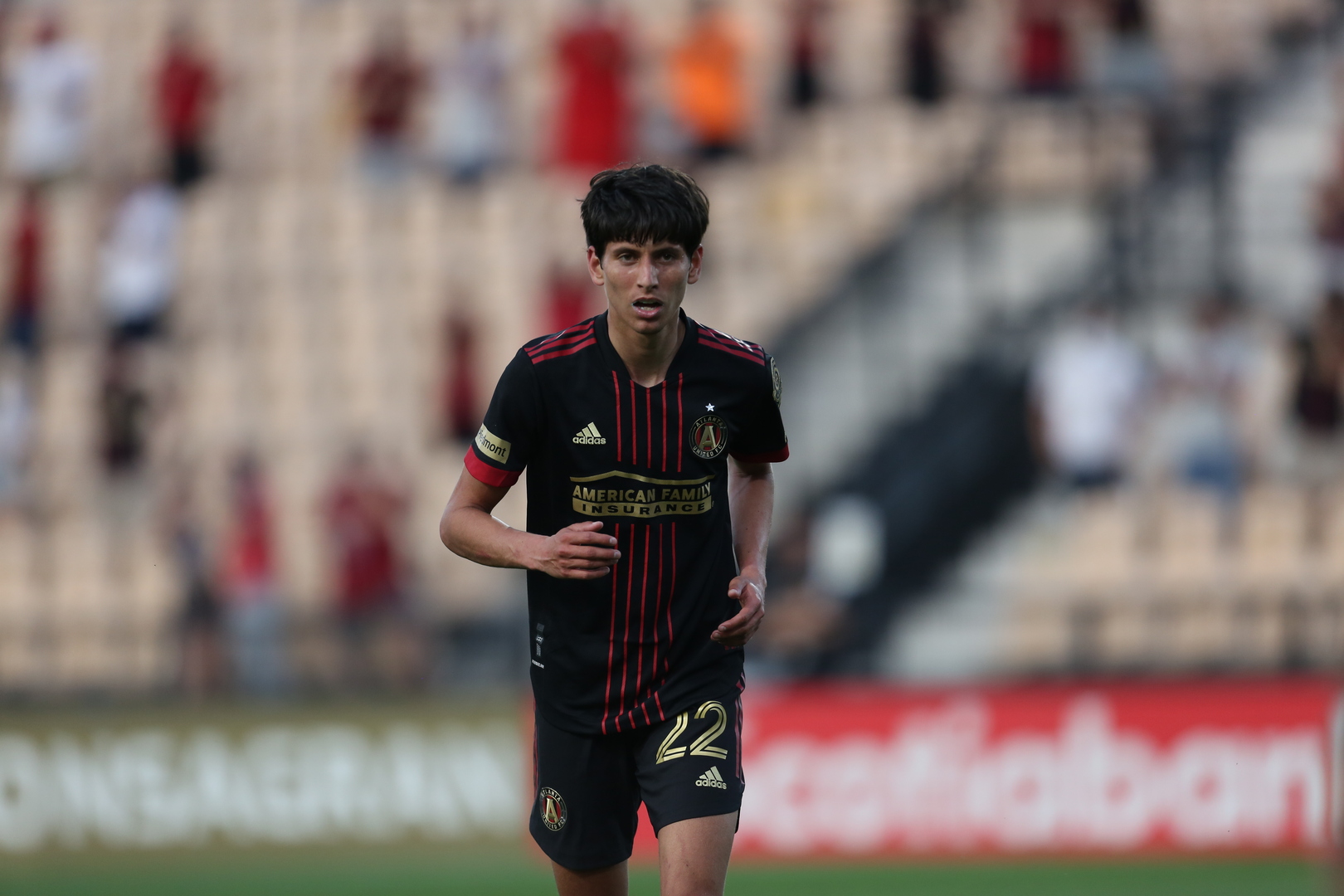 Atlanta United hold off Alajuelense to reach quarterfinals
Published on
/ Updated on at
KENNESAW, Georgia – Atlanta United held off a stiff challenge from Liga Deportiva Alajuelense of Costa Rica to reach the quarterfinals of the 2021 Scotiabank Concacaf Champions League with a 1-0 win in their Round of 16 second leg on Tuesday evening at Fifth Third Bank Stadium in Kennesaw, Georgia.
With the result, Atlanta United earned a 2-0 victory on aggregate to secure their place in the next round.
There was a steady back-and-forth between the two sides in the first 45 minutes with each team lurking around the final third, but nothing in the way of chances that troubled either goalkeeper.
The tempo came up noticeably in the second half and Atlanta United nearly broke through when Marcelino Moreno's stinging shot was tipped to safety by Alajuelense GK Mauricio Vargas. On the resulting corner kick, Brooks Lennon almost got the game's first goal with a header that smacked the crossbar.
That was then followed by a chance for Alajuelense, with a swinging right-footed shot from Adrian Martinez that sailed wide.
The visitors continued to push for a goal to try to pull level in the series, and had a look through Junior Diaz off a corner kick, but his header missed the target.
As Alajuelense committed numbers forward, Atlanta United GK Rocco Rios Novo was called on to make a couple late saves and did so with aplomb.
Atlanta United were finally able to polish things off with a goal from Jurgen Damm in the 90+1' off a right-footed finish to secure their third straight SCCL quarterfinal berth.