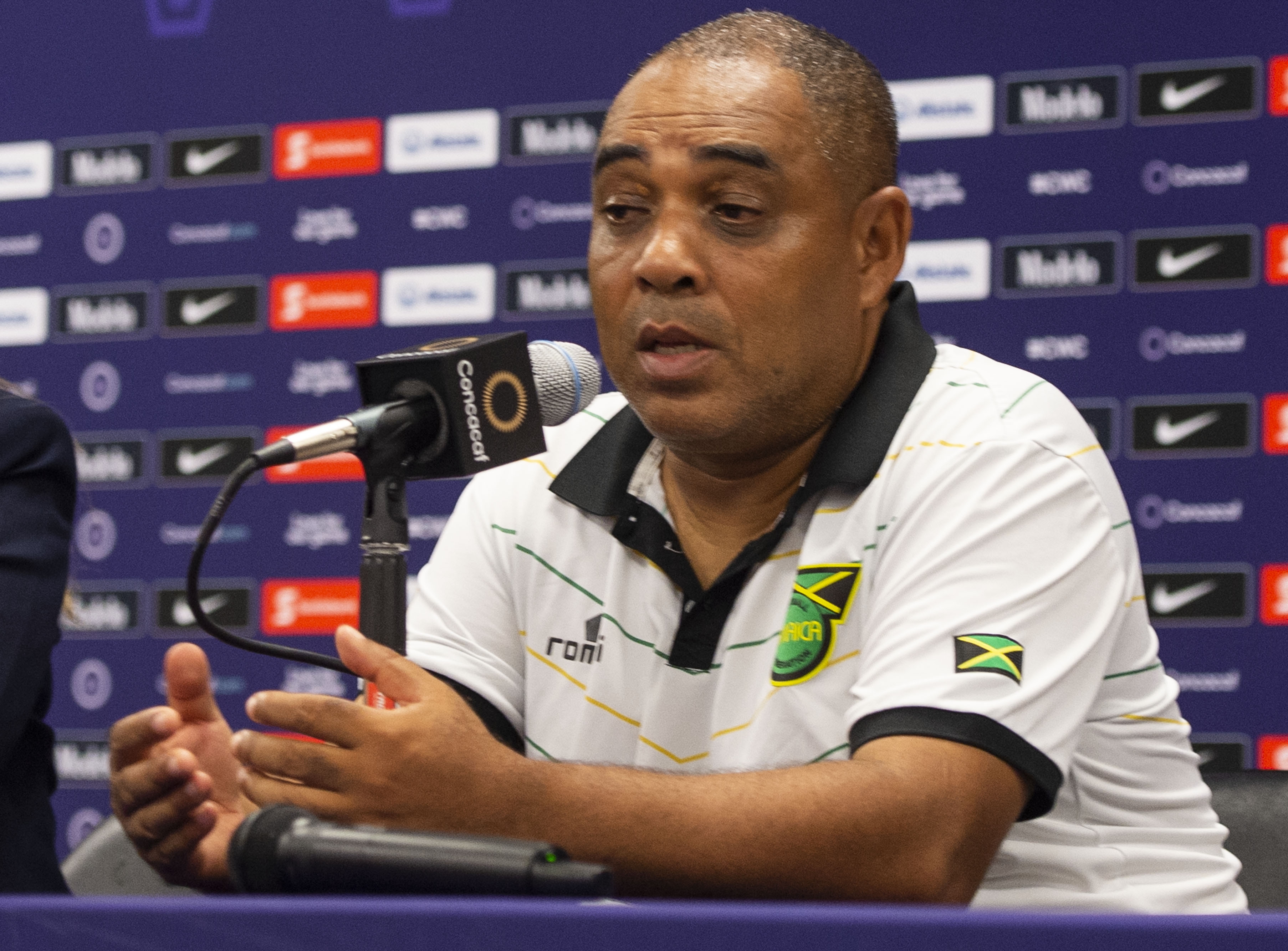 Hue Menzies HC of Jamaica, "qualifying to the World Cup will be historic for these players"
Published on
/ Updated on at
FRISCO, Texas -- Jamaica's success at the 2018 concacaf Women's Championship doesn't surprise head coach Hue Menzies.
He felt the team was hardened by life and battle-tested in the qualifying rounds, which all came together with a 1-0 Group B win over Costa Rica that boosted the team into the semifinals.
Menzies said that result was "massive" for the team's confidence.
"We knew that if we didn't win that game, we were out, we were done," he stated. "We challenged the players and they responded. It's a tough group. These kids if you start reading some of their stories, you don't have to teach a whole lot of competitiveness. They're born fighting at the dinner table for food. You're dealing with kids who just know how to motivate themselves and deal with adversity."
On Sunday, the Reggae Girlz will try to become the first Caribbean country to qualify for the FIFA Women's World Cup when they meet the defending champion United States in a semifinal at Toyota Stadium. The winner will book a spot at France 2019, the loser will get at least another try by playing in the third-place match Thursday.
"We feel like we're going to give it the effort that we've been giving," Menzies said. "We know that they're a high-profile team. Some of our players grew up watching those kids. So, it's going to be a treat for them, playing against them. Hopefully we'll go out there and prove we're capable of being on the same stage as they are."
Clinching a World Cup spot would be change Jamaican sports culture.
"It will be historic for these kids," Menzies finished. "The kids back home putting in the effort and not getting the accolades that they deserve and just changing the mentality of how people perceive us. We got a great reception when we were in Jamaica with the Caribbean round. We ended up winning it and as we prolonged winning every day, the spectators grew. So, we're making a difference."