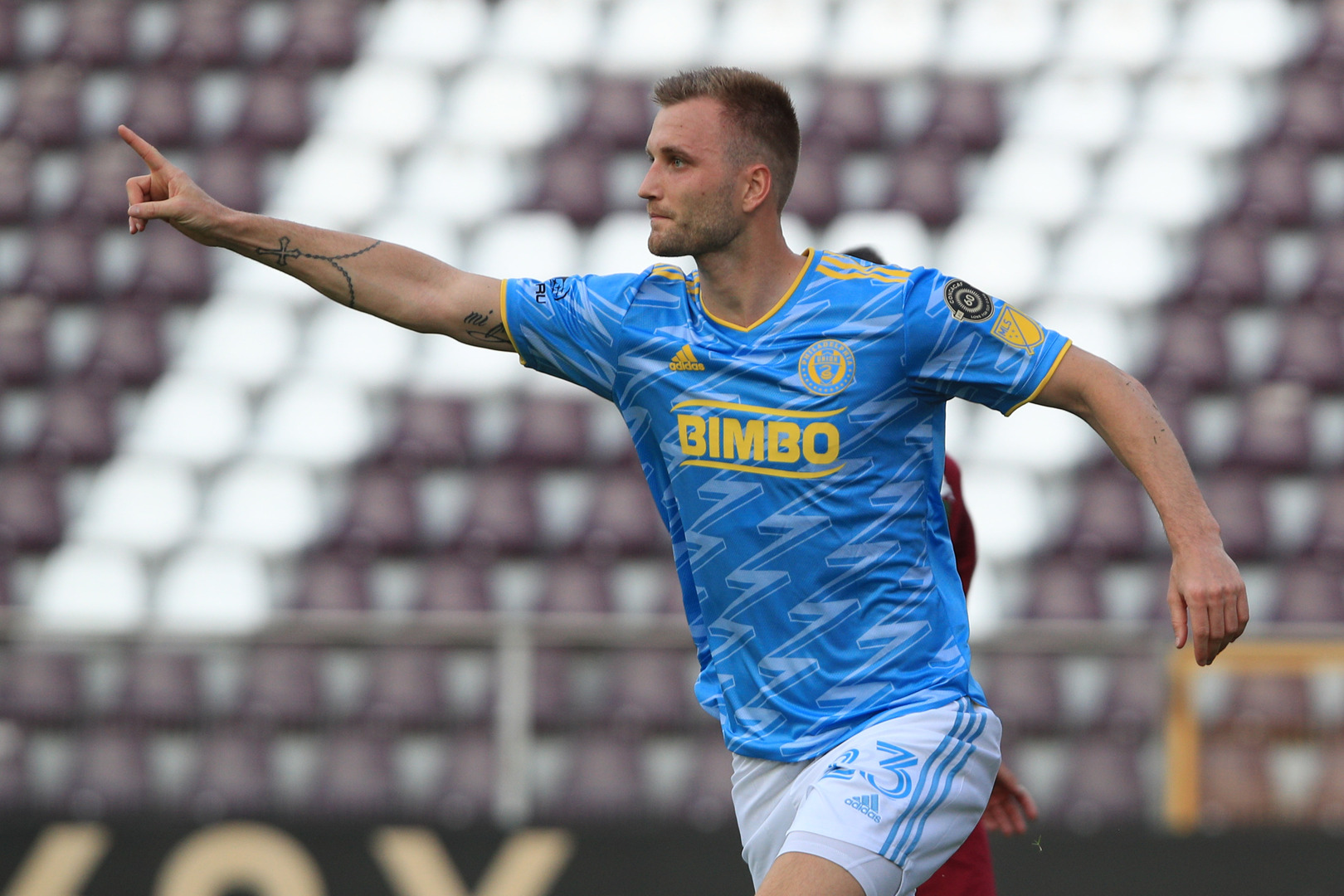 Union FW Przybylko unfazed by comeback task: "We can do it"
Published on
/ Updated on at
MIAMI, Florida – It is not often that a team making its debut in the Scotiabank Concacaf Champions League is able to mount such a deep run in the tournament, but the Philadelphia Union have defied that logic by advancing to the semifinal stage of the 2021 tournament.
A crucial part of their success has been the play of FW Kacper Przybylko, who leads all players with five goals in the tournament.
For Przybylko and the Union, participating in the SCCL has been a thrill.
"I's been a great accomplishment, both individually and for the team. I feel honored to represent the team in such an elite competition. It's nice to play against other teams instead of just MLS teams, but first and foremost it's a huge accomplishment and I'm happy to compete against the best," said Przybylko in an exclusive interview with Concacaf.com.
"I think in the last few years we have played well as a team. The culture here is good, everything around here is going well, so I think we created something good in the way we play together as a team. Maybe we don't get the appreciation and respect we deserve, but being in the Champions League semifinals is a huge accomplishment. We're hungry and we want more," added Przybylko.
After rolling to series wins in the Round of 16 versus Deportivo Saprissa of Costa Rica and in the quarterfinals against fellow MLS side Atlanta United, the Union fell 2-0 to Concacaf giants Club America of Mexico in the first leg of their semifinal tie at the famed Estadio Azteca in Mexico City.
Despite the adverse result, Przybylko relished the opportunity to play in such a historic stadium and now wants to return the favor in the second leg next week in Philadelphia.
"It's an impressive stadium, a historic stadium. It was a treat to be there and to play there. Unfortunately, we did not have our best game and [Club America] did very well. It wasn't just a tough atmosphere; Club America is also a very good team and so we need to do better in our stadium. It's not over, it's just halftime. We still have 90 minutes and so I am really looking forward to this game. We are preparing well and will try to make them struggle in our stadium by scoring an early goal and make things interesting.
"There will always come a point in a game where everything can change and hopefully we can do that in this second game. With an early goal, anything is possible. We can do it," said Przybylko.
It has been a very impressive SCCL for Przybylko, considering this is his first foray into the tournament. Needless to say, there is just something about the bright lights of Concacaf play that is bringing out the 28-year-old striker's best form.
"I'm not really sure what it is, but I am really happy that I could contribute and especially in this competition. But the most important thing is that in the next game we have to score a goal, no matter who it is or how. If we score one, we can then score another one. The Golden Boot would be nice for me individually, but the most important thing is always the team. Maybe I can score a hat trick and we can win 3-0 and go to the final. That would be great," said Przybylko.
An aggregate victory over Las Aguilas would also send the Union to the Final, making Philadelphia the fifth team from MLS to reach a SCCL Final. None of the four previous MLS teams were able to overcome Liga MX opposition in the Final, so the opportunity to be the first MLS side to conquer the SCCL mountaintop is certainly something that is driving Przybylko and his teammates.
It's too early to speak about [winning the SCCL], but it would mean a lot. That would be huge. That should be motivating enough. We could be satisfied with a semifinal, but we want more. Hearing that we would be the first MLS team to win the Champions League is motivation enough. We have to put maximum effort into this next game and maybe we could accomplish even more," concluded Pyzybylko.