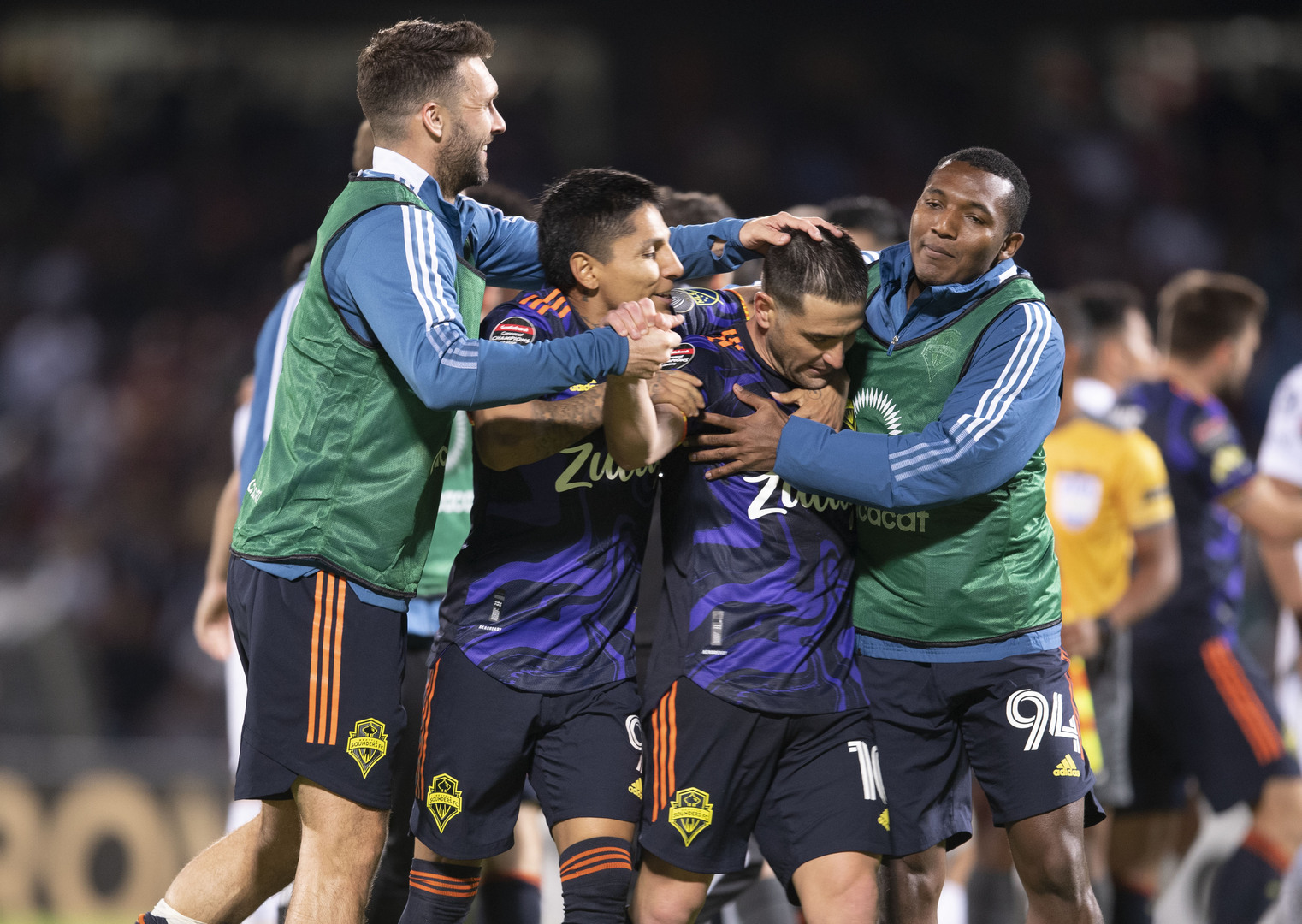 Seattle aim to continue SCCL trailblazing legacy
Published on
/ Updated on at
SEATTLE, Washington – Should the Seattle Sounders defeat Liga MX side Pumas in the second leg of the 2022 Scotiabank Concacaf Champions League Final on Wednesday night at Lumen Field in Seattle, Washington, it would mark an important milestone in tournament history.
In the SCCL era, no team from Major League Soccer has ever won the SCCL. Only two teams from MLS have ever claimed Concacaf crowns, with DC United winning the 1998 Concacaf Champions Cup and the Los Angeles Galaxy achieving the same feat in 2000.
In fact, one has to go back to 2005 for the last time a team from outside of Mexico were crowned Concacaf champions; it was Deportivo Saprissa of Costa Rica, who coincidentally defeated Pumas in that year's final.
But if there is a team from MLS that could break Liga MX's run of titles, it would be fitting if the Sounders could do it. It is a team that has long been a trailblazer for other MLS sides in the SCCL.
Prior to the 2011-12 SCCL, no team from MLS had ever won on Mexican soil. The first side to do it was FC Dallas, who defeated Pumas in a group stage game in Mexico City on August 17, 2011.
Six days later, the Sounders etched their names into the SCCL record books by becoming the second MLS team to win in Mexico when they collected all three points in a 1-0 win at Monterrey.
One year later in the 2012-13 edition, Seattle accomplished something that no MLS team had ever done: Win an SCCL knockout round series against a Liga MX opponent.
In the quarterfinals of that edition, the Sounders were paired with Tigres UANL. Staring at a 1-0 deficit following Tigres' victory in the first leg in Mexico, Seattle's comeback task got a lot tougher when they fell behind 1-0 at halftime in the second leg in Seattle.
But a night headed toward disaster instead took a dramatic turn in the second half and ended magical for the home fans, who saw their team score three goals to earn a 3-1 win in the match and a historic 3-2 victory on aggregate, giving MLS their first ever knockout round win against Liga MX.
Now, more than nine years later, history once again beckons for the men in green, as the Sounders will try to add to their trailblazing legacy and become the first team from MLS to win the SCCL.