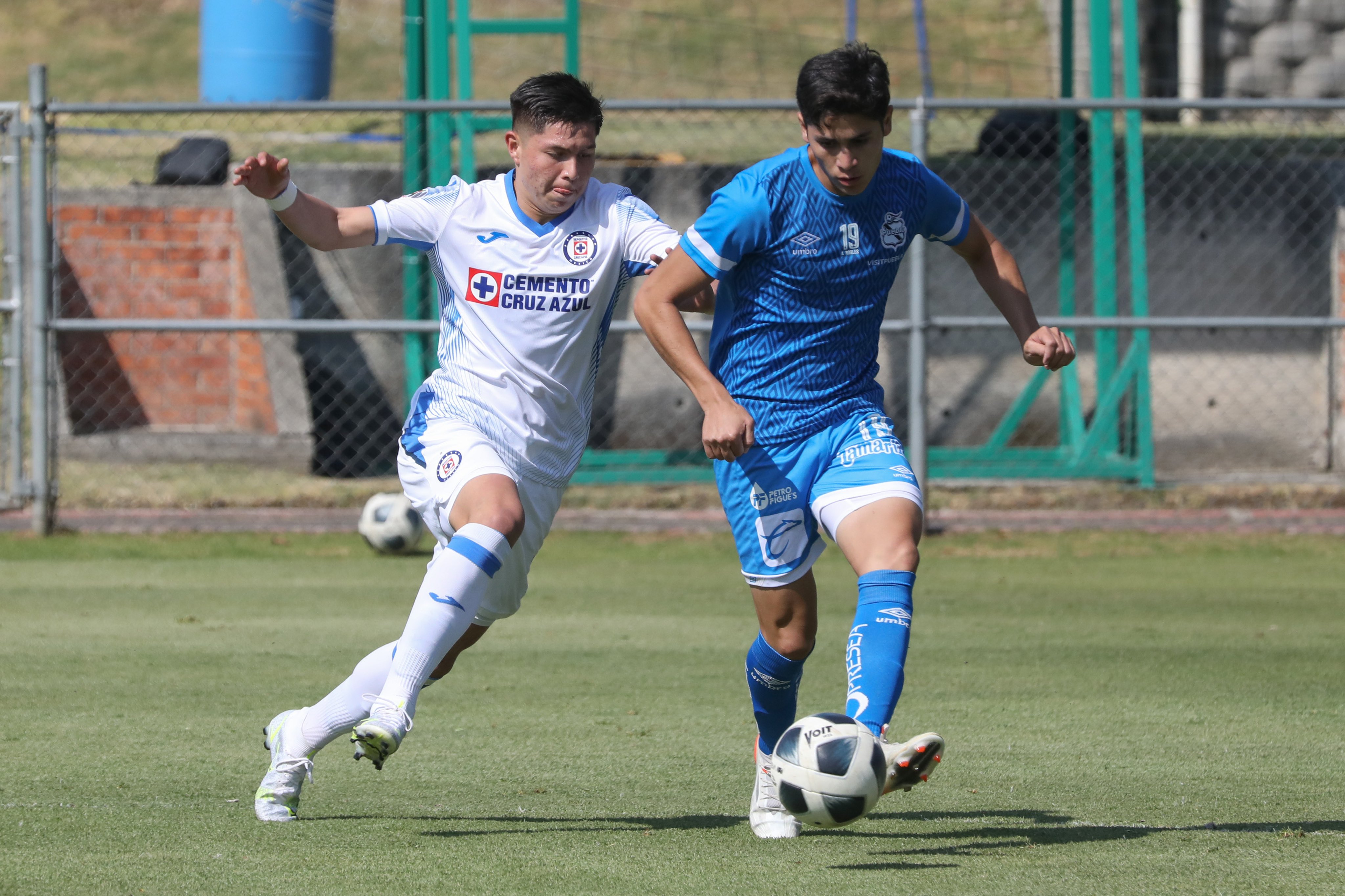 SCCL participants Cruz Azul gearing up for busy 2022
Published on
/ Updated on at
MIAMI, Florida – A new year has begun and with that has come a busy calendar for Liga MX side Cruz Azul.
For the eighth time in their history, La Maquina will participate in the Scotiabank Concacaf Champions League, beginning with a Round of 16 battle against Canadian Premier League side Forge FC, with the first leg set for February 16 in Canada.
But prior to that, the 2013-14 SCCL champions will begin their domestic campaign in Liga MX this Saturday at home against Club Tijuana.
It has been a very busy offseason for Cruz Azul, who bolstered their attack with the signing of FW Christian Tabo. The 28-year-old Uruguayan dangerman joined the Mexico City side from Puebla, where he scored six goals in 18 games during the 2021 Apertura regular season and Liguilla.
With a busy slate of matches set for the first half of 2021, Cruz Azul Head Coach Juan Reynoso put forth a busy preseason schedule of training and friendlies in order to ramp up for the two competitions.
Days after Tabo's signing on December 17, Cruz Azul played their first friendly of the winter break on December 20 against Venados FC in Merida.
After going down 1-0, Cruz Azul rallied for two goals in the final 15 minutes from Rodrigo Huescas and Jonathan Rodriguez to rescue a 2-1 win.
After training a few more days in Merida, Cruz Azul then returned home to Mexico City and contested their second preseason friendly on December 23 against fellow Liga MX side Pachuca.
La Maquina went down 2-0, but mounted a comeback that was inspired by a penalty save from GK Sebastian Jurado. A score from Luis Angel Mendoza pulled Cruz Azul level 2-2 before Guillermo Fernandez tallied the winning goal in the final minutes for a 3-2 victory.
The action stayed intact after a short Christmas break, with Cruz Azul squaring off against Puebla on December 28. FW Santiago Gimenez delivered an early goal, but in the end the spoils belonged to Puebla, 2-1.
Cruz Azul's preseason friendly slate was then rounded out by a narrow, hard-fought 1-0 defeat to Pumas on December 31, giving Reynoso's men, who reached the 2021 SCCL semifinals, ample preparation for what they hope will be another deep run in Concacaf play in 2022.