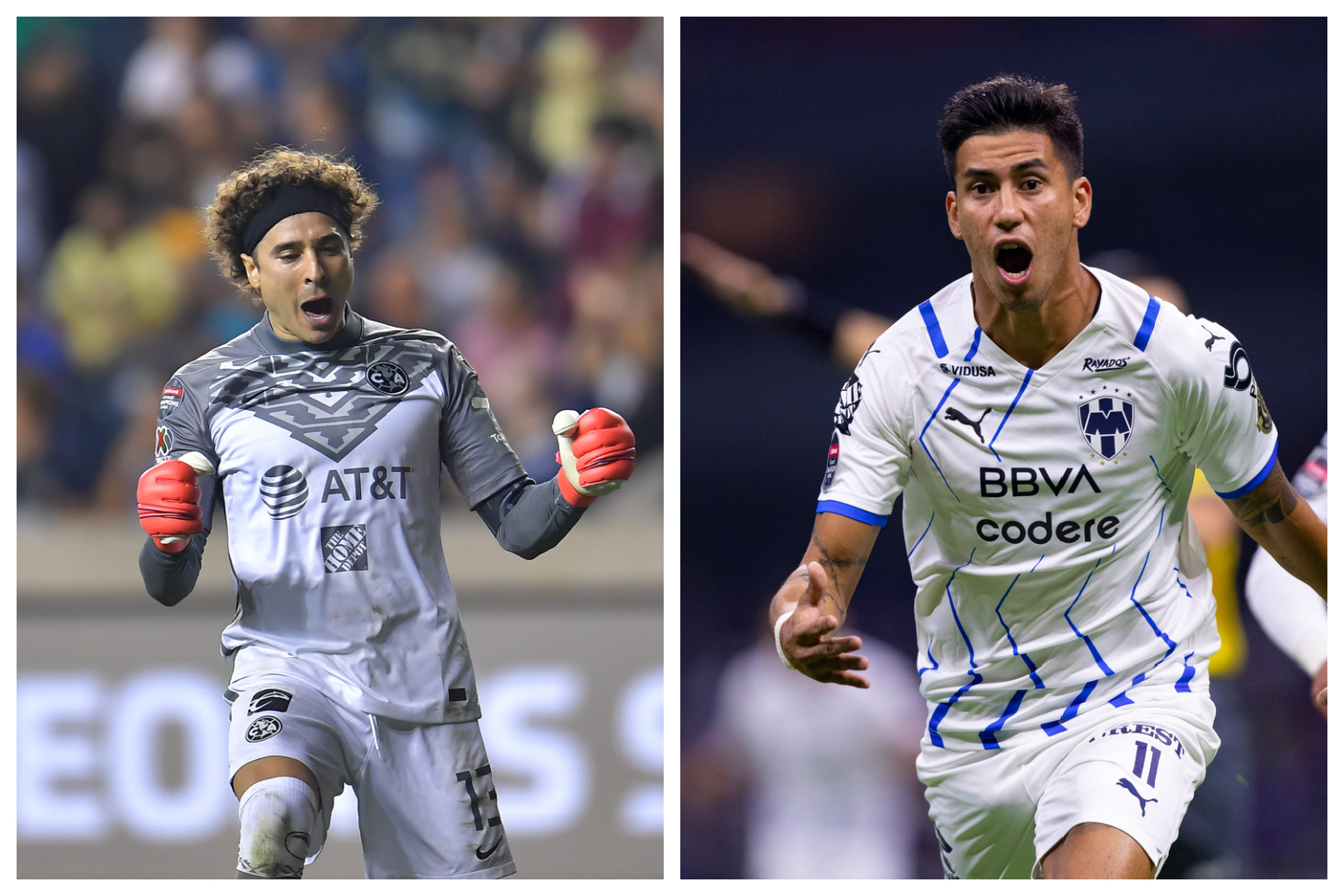 Ochoa penalty save, Monterrey attack among top SF moments
Published on
/ Updated on at
MIAMI, Florida – The 2021 Scotiabank Concacaf Champions League Final is set, with two-time champions Club America (2014-15, 2015-16) scheduled to face fellow Liga MX side and four-time SCCL winners Monterrey (2010-11, 2011-12, 2012-13, 2019) in next month's single-match Final.
Before turning our attention to what should be an epic Final, here is a look back at the top five moments from the semifinal second legs.
Ochoa's penalty save
There is just something about the bright lights of Concacaf that bring out the best in Guillermo Ochoa. The legendary Mexican GK has come through with massive saves for his National Team on multiple occasions in Concacaf Gold Cup penalty shootouts, and now the 36-year-old has a memorable moment in SCCL play to add to his illustrious collection. With his team guarding a 2-0 aggregate lead and facing a barrage of pressure from the Philadelphia Union early in the second half, Ochoa was called upon to stop Jamiro Monteiro from converting a penalty. Ochoa guessed correctly and made a superb save to deny Monteiro, firmly swinging the momentum of the match in Club America's favor, leading to a 2-0 victory in the game and 4-0 on aggregate.
Las Aguilas back in the Final
The third time proved to be a charm for Club America. After failing to defeat MLS opponents Toronto FC and Los Angeles FC in the semifinal stage during the 2018 and 2020 editions, respectively, Las Aguilas made good this time around by eliminating the Philadelphia Union 4-0 on aggregate. It marks Club America's first time in the SCCL Final since 2015-16 when they defeated fellow Liga MX side Tigres. Now, another opponent from the city of Monterrey awaits in Rayados, and a win would extend Club America's dominance atop the SCCL titles table to eight.
Monterrey's breathtaking attack
Heading into the semifinal second leg between Cruz Azul and Monterrey, five of the previous eight matches between the two sides had ended 1-0, including last month's 1-0 Monterrey win in the first leg. But in Thursday's second leg, the Rayados attack took flight in breathtaking style, with three goals scored inside the first 24 minutes and a fourth tallied shortly after halftime. All four goals were scored with remarkable power, with Rogelio Funes Mori bagging a brace and joined on the scoresheet by Maximiliano Meza and Duvan Vergara. When Monterrey's attack is in that kind of form, they appear impossible to stop.
Rayados' drive for five
While Final opponents Club America are the most decorated side in Concacaf with seven club titles, no team has been more dominant in the Champions League era than Monterrey. Rayados will now take aim at their fifth SCCL crown when they square off against Las Aguilas in the Final. Even more impressive is the fact that this is just Monterrey's sixth SCCL appearance. The only time that Monterrey failed to reach the SCCL Final was in the 2016-17 edition when they were unable to qualify for the knockout round stage. That makes for an astounding 16W-0L record in SCCL knockout round ties for the club.
A first-ever meeting between Monterrey and Club America
The two finalists may have six SCCL titles between them, but next month's Final will represent their first ever meeting in SCCL competition. In fact, Club America's history of facing Liga MX opposition is fairly brief. Only twice have Las Aguilas gone up against Liga MX opposition in the SCCL, coming in the 2015-16 edition when they eliminated Santos Laguna 1-0 in the semifinals before defeating Tigres 4-1 in the Final. As for Monterrey, the Final versus Club America will be their 17th against Liga MX opposition, with Rayados holding a record of 11W-4D-1L, with 30 goals scored and 11 conceded.