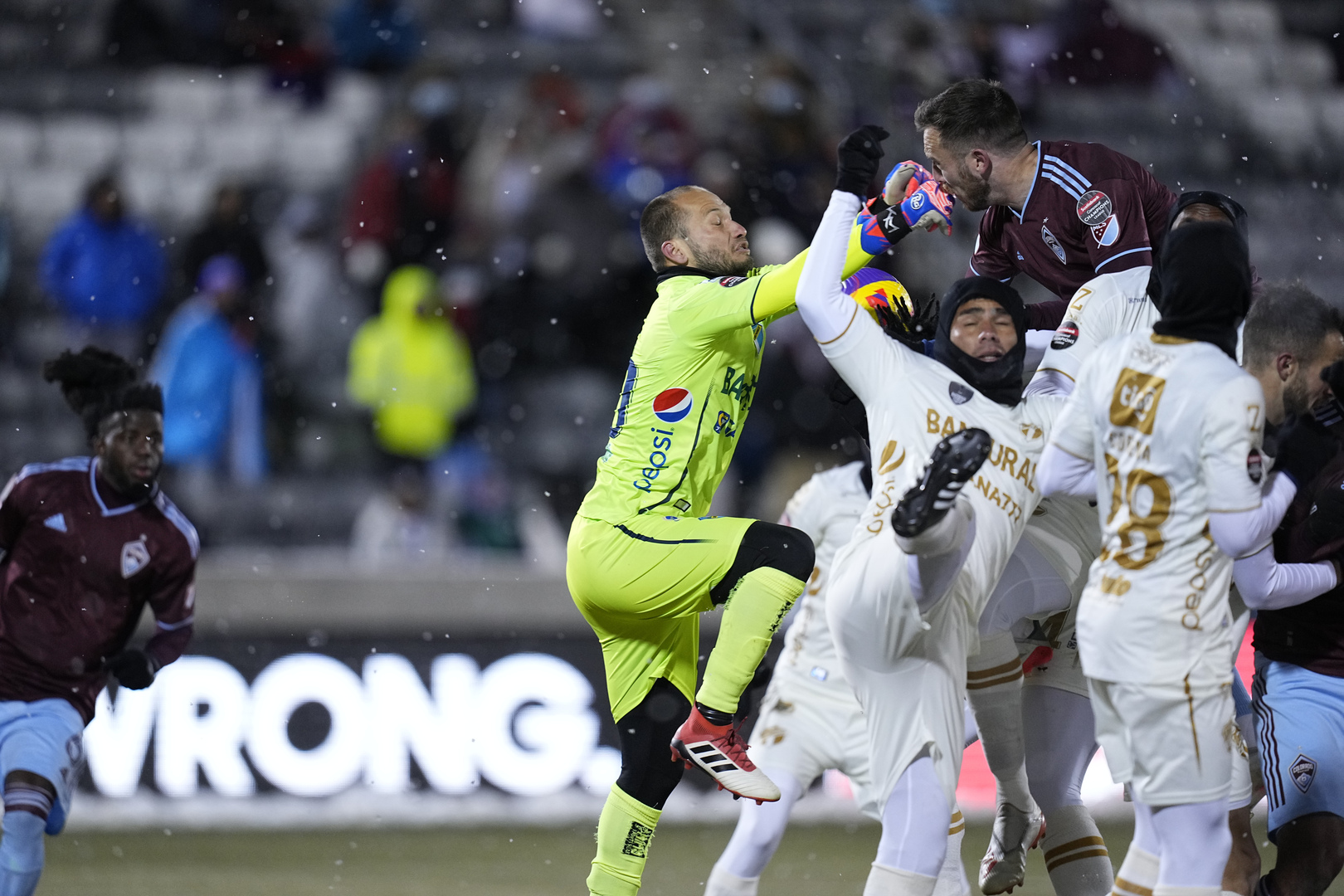 Moscoso the hero as Comunicaciones edge Colorado in PKs
Published on
/ Updated on at
COLORADO – GK Kevin Moscoso delivered a performance to remember with three saves in Comunicaciones' 4-3 penalty shootout win over the Colorado Rapids, following a 1-0 Colorado victory in the second leg of the 2022 Scotiabank Concacaf Champions League Round of 16 on Wednesday night Dick's Sporting Goods Park in Commerce City, Colorado.
2021 Scotiabank Concacaf League Best GK Kevin Moscoso made 11 saves in regular time for the Guatemalan side and then another three saves in the spot kicks after the two teams had battled to a 1-1 draw on aggregate. 
Starting the match down 1-0 on aggregate, Colorado mounted the pressure early and it took a superb save from Moscoso in the 10' to deny Jack Price of the opener.
The night got a lot more difficult for Comunicaciones in just the 16' when Stheven Robles was sent off with a red card, leaving the Cremas to play the final 74 minutes down a man
Colorado would get the breakthrough they needed in the 29', with Max Alves collecting a deflected cross in the area and firing in a right-footed shot to make it 1-0.
The Rapids had the momentum and continued to pressure the visiting Guatemalans deep in their own half and Alves came close early in the second stanza, but could not find a way through.
Comunicaciones were hanging tough and started to carve out chances of their own, including a Juan Anangono effort that just missed in the 59'.
Back came the Rapids and Moscoso had to make a fingertip save to prevent Mark-Anthony Kaye from scoring from well outside the area in the 77'.
The home side would have a bevy of looks in the closing minutes, but the final touch eluded them, forcing the two sides to settle matters in a penalty shootout.
From the spot, four penalties between the two teams would end up hitting the crossbar, but in the end, it was Moscoso's heroics that made the difference, paving the way for Nicolas Samayoa's decisive conversion for the 4-3 shootout win.