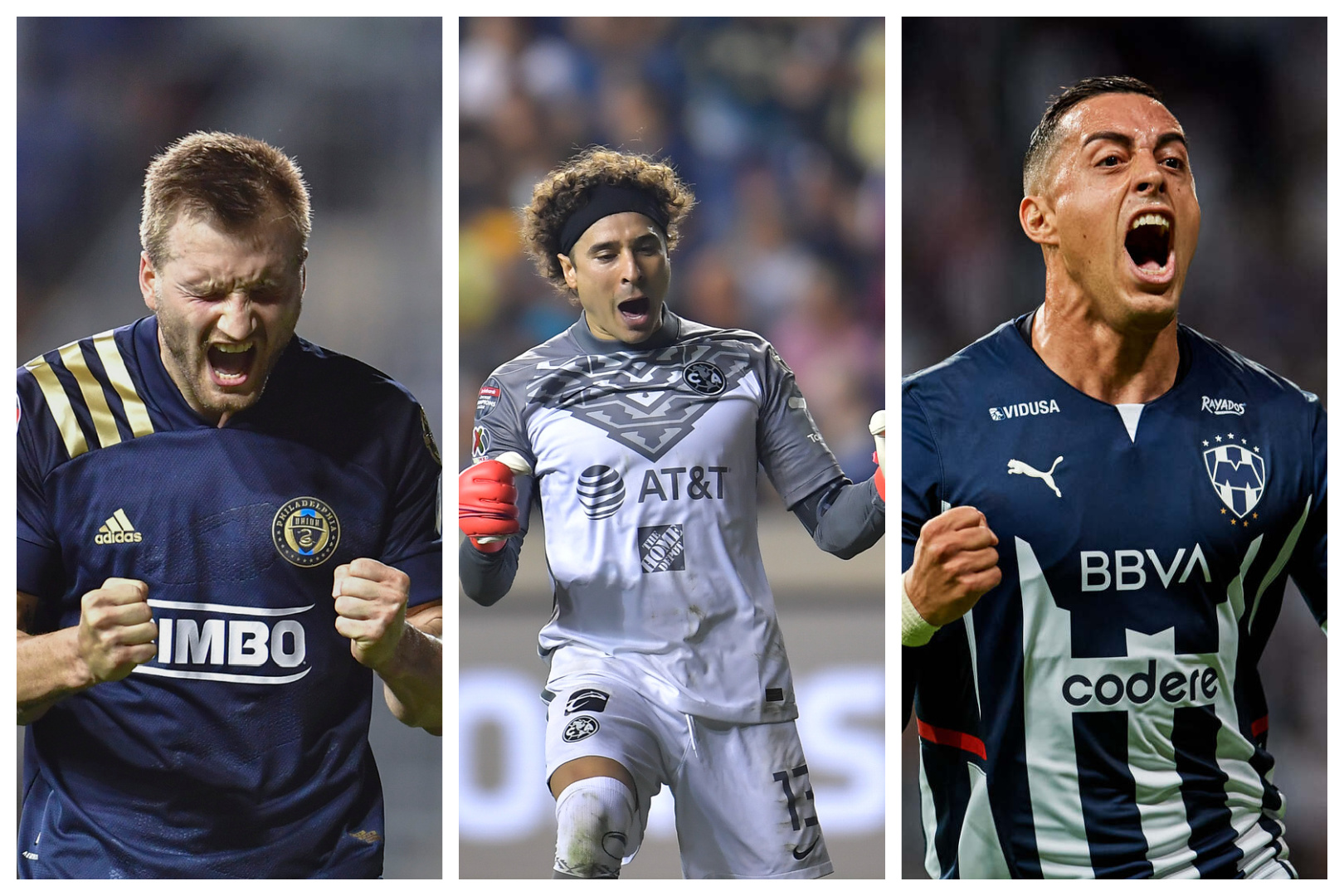 Funes Mori, Ochoa highlight 2021 SCCL Team Of The Tournament
Published on
/ Updated on at
MIAMI, Florida – The 2021 Scotiabank Concacaf Champions League is in the books after Monterrey's 1-0 victory over Club America in the Final last Thursday, October 28.
The tournament will be remembered for a number of excellent performances from players around the region. Here is a look at the 2021 SCCL Team Of The Tournament.
GK Guillermo Ochoa, Club America – The legendary shot-stopper secured the Allstate Best Goalkeeper Award after starting all seven matches for Las Aguilas in the tournament, conceding just five goals and registering two clean sheets, on top of an SCCL-leading 25 total saves and 15 clearances. The 36-year-old also had a key penalty save in Club America's 2-0 victory over the Philadelphia Union in the semifinals second leg.
DF Jesus Gallardo, Monterrey – Gallardo was a workhorse for Rayados, playing six matches in which he scored a goal, had five steals, made four clearances, took eight shots and completed nearly 84 percent of his passes.
DF Sebastian Vegas, Monterrey – Vegas continued on the Monterrey tradition of Chileans to win an SCCL title with Rayados, making six steals and eight clearances in defense for the champions. Vegas also registered two shots and completed 87 percent of his passes in six games.
DF Richard Sanchez, Club America – With more than 500 minutes played over six matches, Sanchez was a leader on the field for Las Aguilas, making six steals and taking 11 shots. Sanchez had one of the biggest goals of the tournament for his side, scoring the opener in the 2-0 semifinal first leg against the Philadelphia Union.
MF Jamiro Monteiro, Philadelphia Union – The Union's first foray in the SCCL was a successful one thanks to the efforts of Monteiro, who had two goals in five games for Philadelphia. Monteiro also contributed two assists, took eight shots and made 13 steals in addition to a nearly perfect passing completion rate of 93 percent.
MF Alvaro Fidalgo, Club America – Fidalgo was a stalwart of the Club America midfield, as evidenced by his 92 percent completion rate and 232 passes over the course of seven matches. He also had five steals, one clearance and one assist in helping Las Aguilas reach their first Final since the 2015-16 edition.
MF Maximiliano Meza, Monterrey – A key cog in Rayados securing their fifth SCCL crown, Meza collected four goals in four SCCL matches, including the winning score in his team's 1-0 semifinal first leg win over Cruz Azul. Meza also had two assists and made three steals in 343 minutes played.
MF Federico Vinas, Club America – Named the 2021 Scotiabank Concacaf Champions League's best young player, the 23-year-old Uruguayan attacker appeared in five matches in the 2021 SCCL, scoring three goals.
FW Walter Montoya, Cruz Azul – The 28-year-old Argentine attacker played six games for La Maquina, scoring a pair of goals and delivering an assist to go along with five steals and 11 shots. Montoya also completed over 87 percent of his passes.
FW Rogelio Funes Mori, Monterrey – The 30-year-old Mexico striker appeared in six matches during the tournament, four as a starter and scored three goals, including the winning goal in Thursday's 1-0 victory over Club America in the Final to secure Scotiabank Best Player Award honors.
FW Kacper Przybylko, Philadelphia Union – The Philadelphia Union striker finished the 2021 SCCL as the top scorer with five goals. Przybylko was the model of consistency, scoring a goal in four straight matches to open the tournament and adding an assist, helping the Union to a semifinal finish in their SCCL debut.