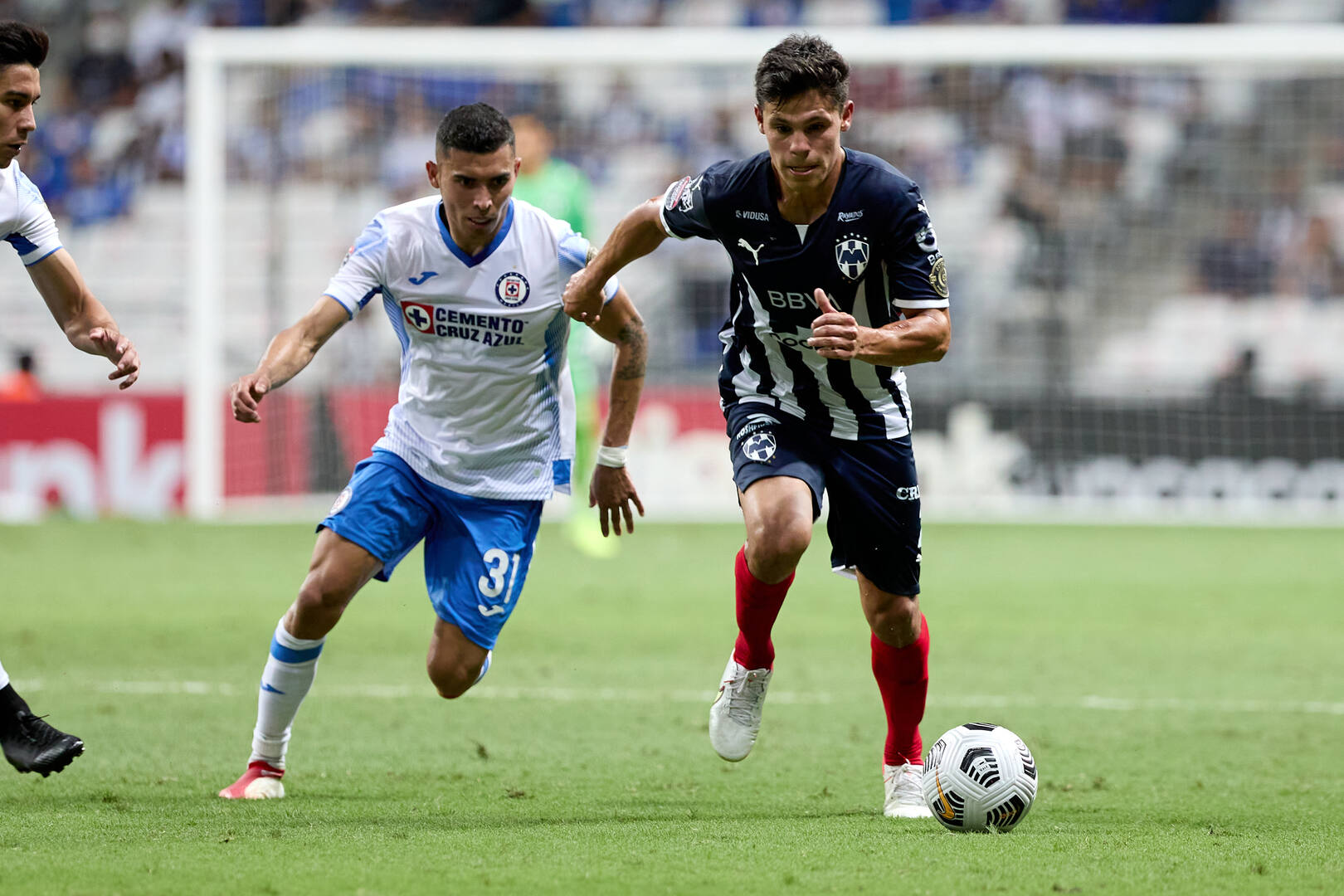 Final beckons as Cruz Azul host Monterrey in SF second leg
Published on
/ Updated on at
MIAMI, Florida – A place in the 2021 Scotiabank Concacaf Champions League Final will be at stake when Liga MX rivals Cruz Azul and Monterrey square off in the semifinal second leg on Thursday night at the Estadio Azteca in Mexico City.
Monterrey arrive into the encounter with a 1-0 lead on aggregate following their victory in last month's first leg in Monterrey on a goal from Maximiliano Meza, who has three goals in the 2021 SCCL.
Both sides boast plenty of star power, beginning with Rayados. Up front there is club all-time leading scorer Rogelio Funes Mori, plus midfield wizard Carlos Rodriguez and dangerous fullback Jesus Gallardo.
On the other side of the ball, the reigning Liga MX champions can look to FWs Santiago Gimenez and Jonathan Rodriguez to provide goal-scoring fireworks, plus the playmaking ability of Orbelin Pineda and the cutting edge of attacker Bryan Angulo, who is the second-leading scorer in the 2021 SCCL with four goals.
If recent history is any indication, the margin of victory will be razor thin. In the last eight meetings between the two clubs in all competitions, Monterrey have three 1-0 victories, Cruz Azul have two 1-0 victories, with the other three ending in draws.
Game Notes Cruz Azul vs Monterrey
Download
The history books also look favorable upon Monterrey heading into the contest. In their five previous SCCL appearances, Rayados have won the title when they have reached the knockout phase of the tournament, including a 3-2 aggregate win over Cruz Azul in the 2010-11 semifinals.
A draw or a win would send Monterrey to their fifth SCCL Final, while Cruz Azul will be seeking a fourth SCCL Final.