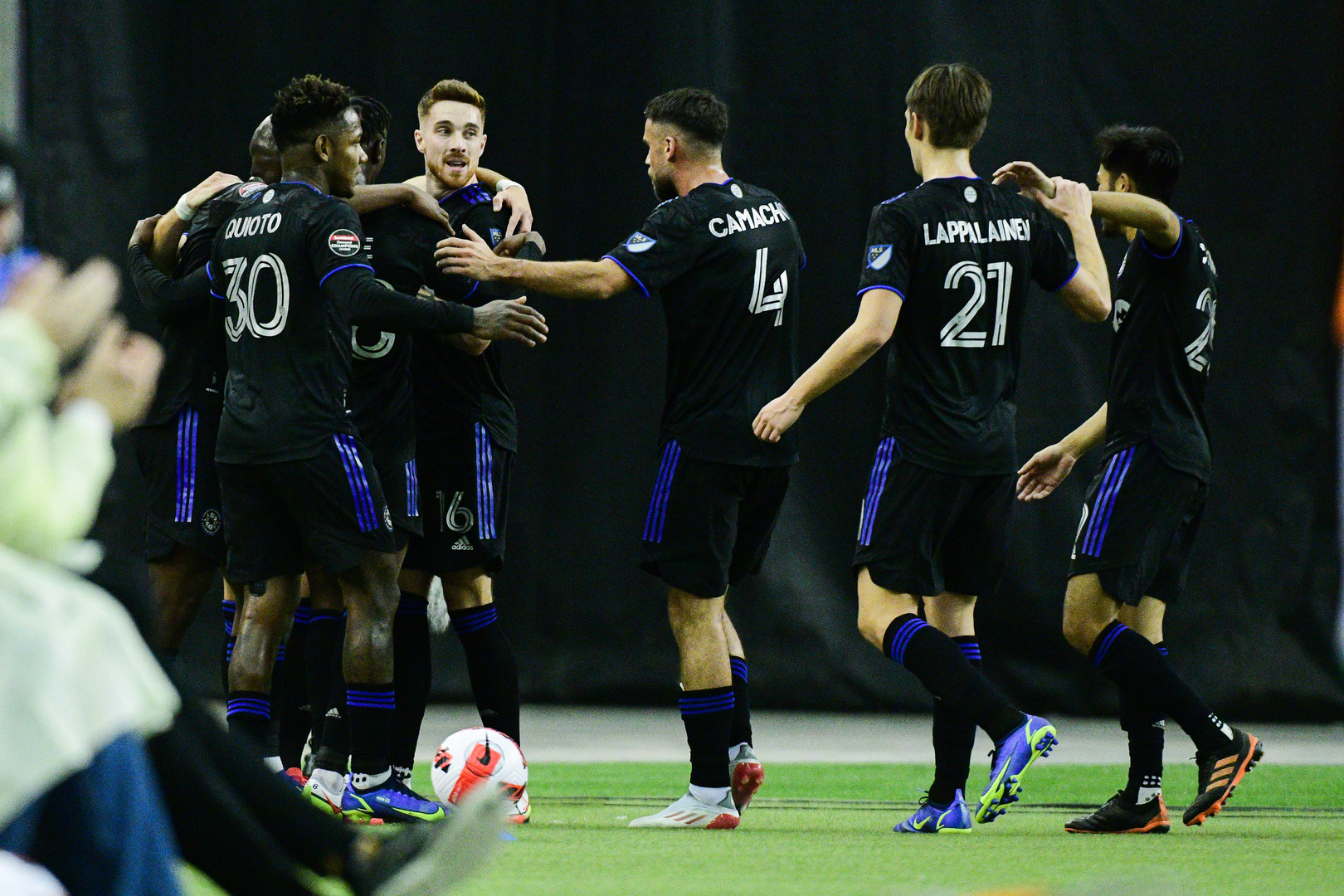 CF Montreal attack comes to life to eliminate Santos
Published on
/ Updated on at
MIAMI, Florida – CF Montreal are on their way to the 2022 Scotiabank Concacaf Champions League quarterfinals after downing Santos Laguna 3-0 in the second leg of their 2022 SCCL Round of 16 series on Wednesday night at the Olympic Stadium in Montreal.
Facing a 1-0 deficit to start the night, the MLS side turned things around to claim a 3-1 victory on aggregate and a spot in the final eight.
Montreal did not have to wait long to find the goal to even up the series, as ball from Mathieu Choiniere into Romell Quioto left enough space for the Honduran to get a touch and round Santos GK Carlos Acevedo before finishing from the narrowest of angles for a 1-0 lead in the 9', making it the sixth career SCCL goal for Quioto.
Quioto then got to play the role of set-up man in the 22', as he collected a pass and played a simple lay-off for Djordje Mihailovic, who hammered a shot past Acevedo to give Montreal a 2-0 advantage.
Santos needed to react and shortly before halftime a hard hit from Fernando Gorriaran forced Montreal GK Sebastian Breza into a tough save, which was then answered by Choiniere grazing the crossbar from distance for Montreal.
Acevedo had to stay on his toes as play continued into the second half and the Santos No.1 came up with a huge stop to deny Ismael Kone in the 53' and then Kamal Miller in the 56'.
Kone would get another crack at it and this time came through with a great finish off a cut-back pass from Mihailovic to hand the Canadians a 3-0 advantage in the 61'.
Santos looked to get a goal back in the final half-hour, but were never able to find a hole in the Montreal defense, as the home side saw things out to punch their ticket to the next round.