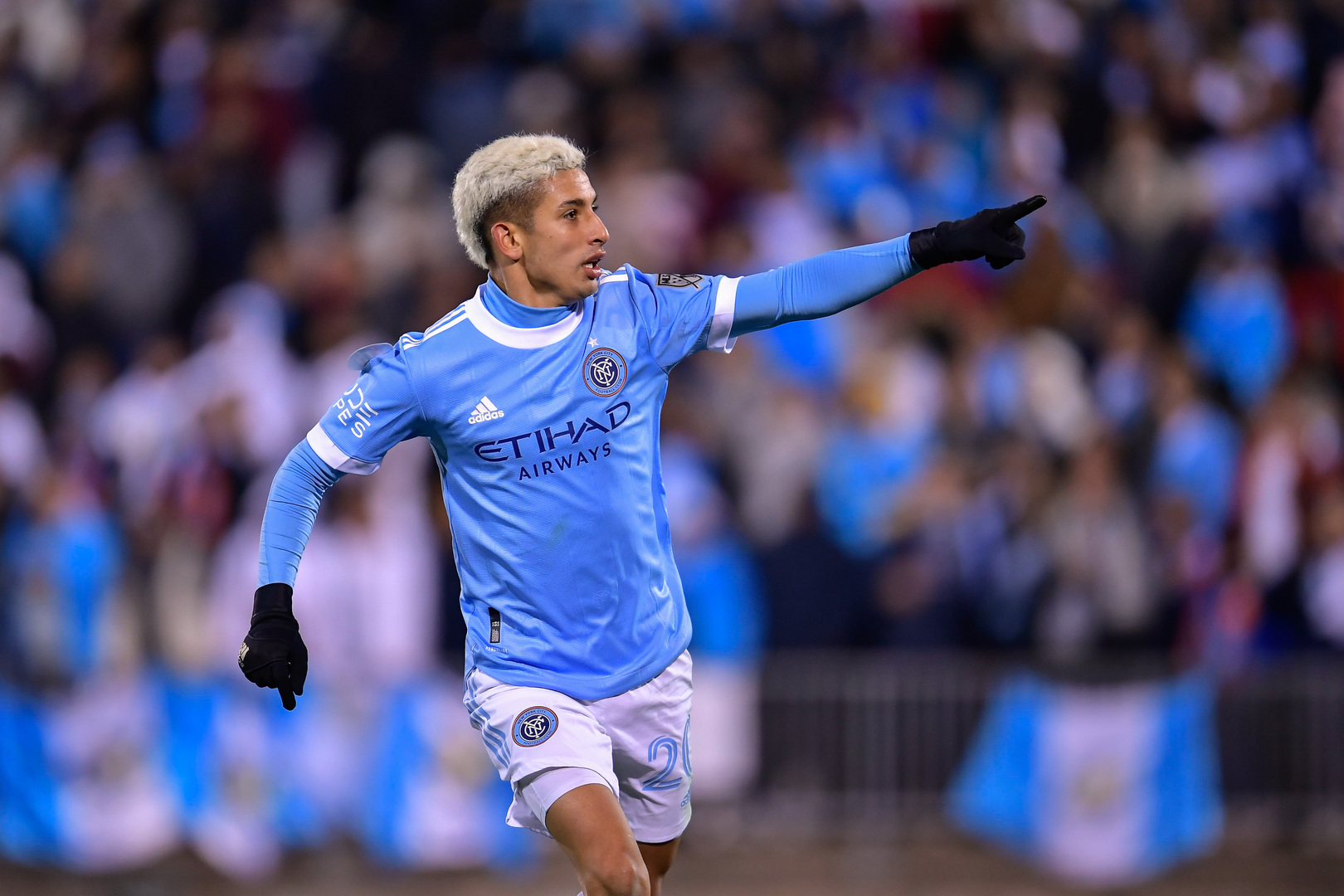 Castellanos steers NYCFC to victory over Comunicaciones
Published on
/ Updated on at
MIAMI, Florida – Valentin Castellanos scored a goal and had two assists to lead New York City FC to a 3-1 victory over Comunicaciones of Guatemala in the first leg of the 2022 Scotiabank Concacaf Champions League quarterfinals on Tuesday night at Pratt & Whitney Stadium at Rentschler Field in East Hartford, Connecticut.
Both sides opened with scoring chances, including a swerving right-footed shot from Comunicaciones' Kevin Lopez in the 25' that sailed over the crossbar.
But it was Castellanos who managed to break the deadlock in the 29' by thumping in a header off a Santiago Rodriguez cross for a 1-0 NYCFC lead.
Comunicaciones brought pressure and energy to start the second half in search of an equalizer, but NYCFC matched the intensity and came within an inch of scoring in the 51' when a Castellanos shot smacked off the post.
The Chapines continued to mount the pressure and when NYCFC failed to clear a corner kick in the 60', Manuel Gamboa was able to stab home the 1-1 equalizer.
NYCFC looked to regain momentum and Castellanos would hook up with Maxi Moralez, with the latter volleying home a left-footed shot to give NYCFC a 2-1 lead in the 66'.
Comunicaciones sought another response, but the space left in defense was taken advantage of by NYCFC, as Rodriguez collected a pass from Castellanos and finished off a textbook counterattack in the 71' for a 3-1 lead.
Both sides were keen to find another goal to help their standing in the series and it nearly went the way for Comunicaciones when a Rodrigo Saravia effort struck the post in the 90+2', but in the end NYCFC would pocket the 3-1 victory and take the two-goal advantage going into next week's second leg.